"If you ask the question, 'Can you swim?' about 80 per cent of people will say, 'Yes I can swim,'" says Christopher Love of the Manitoba Lifesaving Society.
"But if you ask them a more specific question like, 'Can you swim 50 metres without stopping?' then the number of people who say they can swim nosedives."
These figures, taken from an Ontario survey that suggests people tend to overrate their swimming skills, may explain why some newcomers to Canada have difficulty with water safety.
The summer of 2022 was a tragic one in Canadian waters, with at least four separate high-profile fatalities involving newcomers — a doctor, a lawyer, a personal support worker and a six-year-old boy who drowned in Winnipeg.
The boy, from Nigeria, died in August, after he was found unconscious in an outdoor swimming pool at a Winnipeg townhouse complex where his family had moved just two weeks earlier.
"Everybody needs to learn how to swim, no matter where you are born, or where you come from," Love said. "Which is why we do water-training presentations in EAL (English as an additional language) classes for new arrivals learning English."
A registered nurse in Kelowna, B.C., Brent Hobbs is trying in his own small way to address the problem by giving two newcomers from Nigeria basic swimming lessons. In a video interview, he acknowledges progress is slow.
Hobbs was told that one of the newcomers was desperately seeking a swimming instructor in the hope of avoiding the sort of tragedy that befell a friend back in Nigeria. "There is a nationwide shortage of lifeguards and swimming instructors," he says, adding that this hits newcomers particularly hard because many of them come from countries where training in the water is not an organized activity.
In his younger days, Hobbs recalled he used to train adults and he sensed a fear of the water among many of them. He agreed that it would be great if other Canadians stepped up to offer free lessons as he is doing, adding that he looks forward to taking two Nigerian women he is working with for a swim in Lake Okanagan next summer.
But there are not enough people like Hobbs to fill the need. For working-class immigrant families, there are multiple barriers when it comes to accessing swimming lessons.
Language barriers; economic constraints; a lack of accessible public transit; and restricted access to recreational swimming facilities all pose hurdles to accessing essential water safety training, which in turn contributes to drowning-related deaths among new Canadians.
Jackie Oncescu, associate professor in the faculty of kinesiology at the University of New Brunswick, has researched the relationship between poverty and leisure access.
"The choices that families are making are impacted by the level of privilege or deprivation they're experiencing," Oncescu said.
"So if you're living in an unsafe neighbourhood, can't walk to the facilities to gain access, can't afford the transportation to get there, can't write, can't get registered because you don't have access to the internet or online banking, it becomes a lot more difficult to enroll in a swimming class."
Insufficient data collected
Canada's Lifesaving Society recorded 210 drowning-related deaths between January and September, a slight increase from the 207 recorded in the same time period last year. It is unclear, how many newcomers are included in this grim statistic.
"Coroner's reports in Canada don't record that sort of information," says Audrey Giles, a professor at the University of Ottawa who researches drowning deaths.
"Some research involves looking at where the person drowned and their last name and making an educated guess — that's not great data. It's better than nothing, but there's a real chance that it's underestimated in that way."
A 2010 study by the Lifesaving Society found that 79 per cent of new Canadians planned to be in the water, although half of the respondents said they were either unable to swim or nervous near water.
A followup study in 2016, which focused on the experiences of children aged 11-14, found that newcomer tweens were five times more likely to be unable to swim than their Canadian-born counterparts.
"The systems that we have to create access can actually create bigger burdens," Oncescu said. "We can't apply a reduced subsidy and think that's going to be the only thing that's getting in the way of low-income families getting into the pool.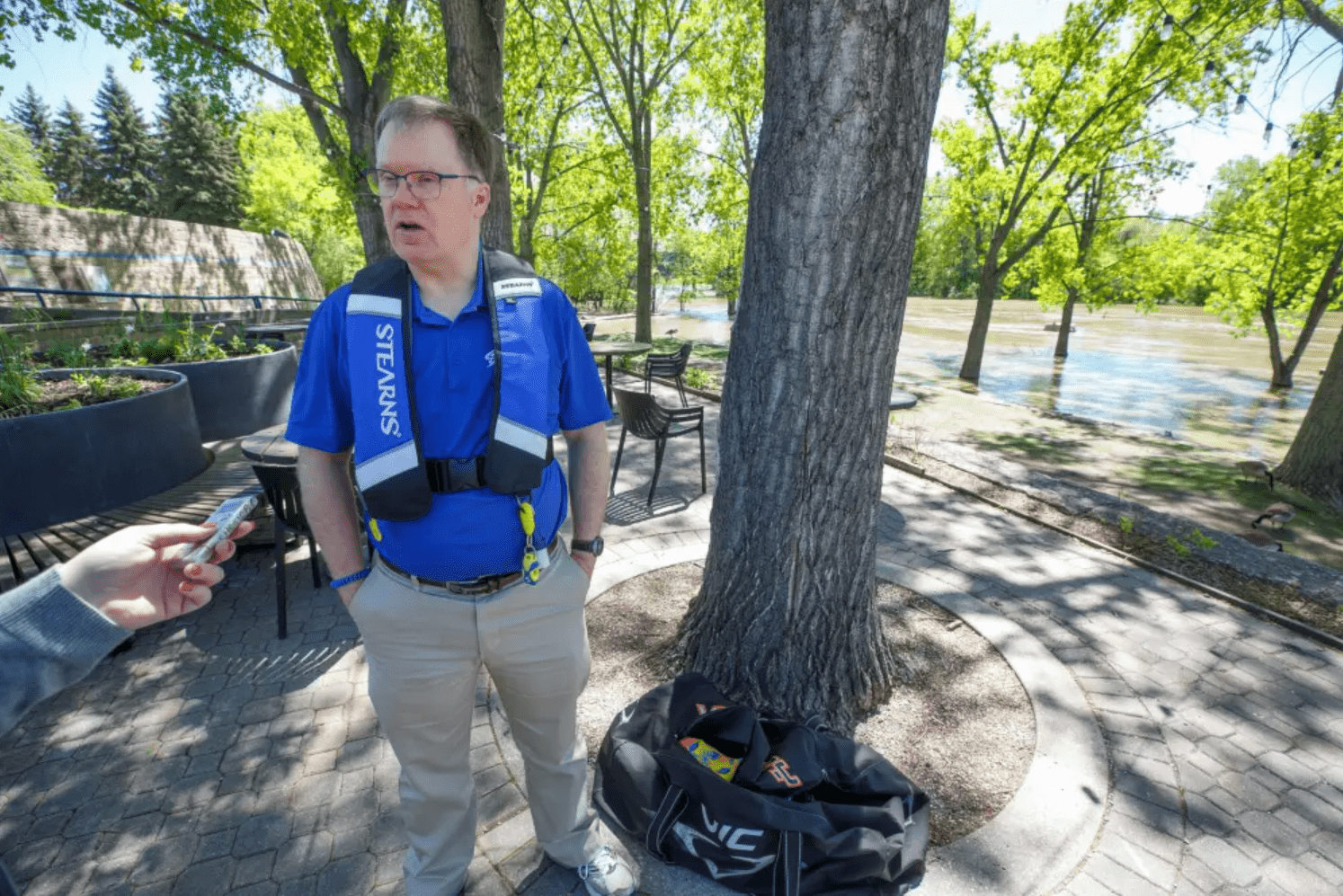 "When you have complex issues like poverty, immigration, settlement, you can't just make a business decision and think it's going to cover it all. You need more multi-level approaches. It can't just be free swimming."
Finding solutions
Chuks Ojidoh, the director of community programs at Winnipeg's African Communities of Manitoba (ACOMI), is intimately aware of the challenges, especially after the death of the six-year-old boy from Nigeria in August.
His organization worked with the Nigerian Association of Manitoba to ensure that the family was supported through the crisis so soon after they had arrived in the city.
Describing the lack water safety training as critical, Ojidoh said his organization has raised the issue with provincial and municipal governments. He agrees with Hobbs that immigrants from Africa may be particularly vulnerable, given that many of them may not be familiar with swimming as a sport or leisure activity.
The solution, he said, is to offer free training to swimming instructors, including to immigrants, so there are candidates from diverse communities.
"It's a bit ironic that we have this shortage of instructors, even as we have (immigrant) unemployed people," Hobbs said.
Teaching children to swim during school hours has helped families access water-safety training. Since 2005, the Lifesaving Society's Swim to Survive program has taught more than 1.5 million children in Grades 3 to 7 three key water-safety skills: How to roll into deep water, tread water for a minute, and swim 50 metres using any stroke.
"The real key to this program is to offer it during school time," says Barbara Byers, public education director at the Lifesaving Society. "For traditional swimming lessons, parents have to decide it's important, find a place where their children could take lessons, register them, pay for it, and take them there. If we could do it during school time, then we wouldn't have to depend on parents to make this decision."
"It really goes beyond just translating a few signs," Giles says. "What we really need to do is develop swimming instructors, lifeguards and pool supervisors who reflect the diverse communities they live in. These fields have been really white-dominated for a long time.
"Having a member of the community who is able to connect with their community, speak the language and educate with nuance is super important. So much about risk messaging is trust in the message. So if you can have it from a trusted source, that's going to go a long way."
While the City of Winnipeg did not respond to questions about having fewer swimming instructors and lifeguards than needed, a spokesperson said the city "values the importance of removing barriers to recreation services, including swimming lessons, and we work closely with various cultural-based organizations to support access in several ways."
These include a subsidy program to reduce costs and offering women-only public swims, in addition to a water safety education campaign through schools and multi-lingual advertisements.
As part of efforts to reduce barriers for newcomers, the city spokesperson said Winnipeg recently launched what it calls a "third-party referral application form" for immigrants who cannot provide all the documents required for registrations.
_____________________________________
This story was written for the Reader Bridge as part of a partnership with Winnipeg Free Press.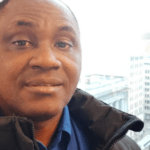 Emmanuel Nwaneri is a journalist with about 27 years of writing, travel and journalism experience in Nigeria, South Africa and Australia. He moved to Johannesburg in South Africa where he spent 10 years as a writer, journalism tutor and commentator. His time in South Africa afforded him the chance to observe the fast-changing dynamics of a country popularly-known as "a rainbow nation." He relocated to Winnipeg with his family in 2018 where he has since found interest in the Customer Service industry. He has published Once Upon A Woman and is working on a second work of fiction.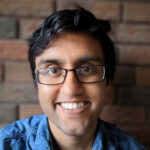 Kunal Chaudhary is a freelance journalist and recent graduate of the University of King's College Journalism Program. His work has appeared in Spacing magazine and the West End Phoenix. He is based in Toronto.