Canada's old guard is pitted against up-and-comers in Montreal's Saint-Léonard-Saint-Michel, going by coverage in ethnic media of the Liberal nomination battle in the riding. It would seem the Italian Canadian community has made this battle a rallying cry for its waning influence, harping on the fact that this riding has always been represented by one of its own since it was carved out in 1988.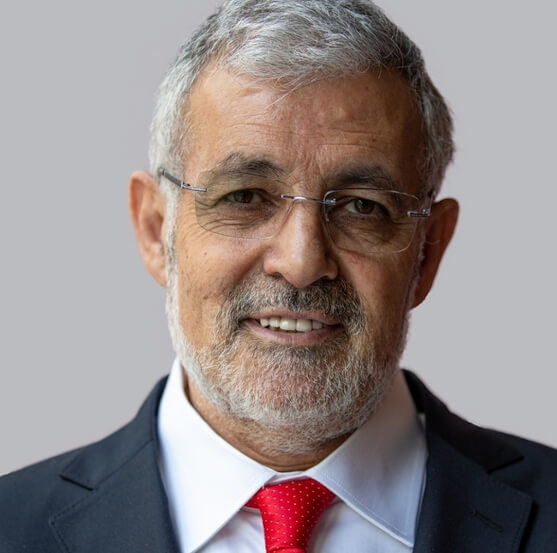 Last week, NCM teamed up with MIREMS and diversityvotes.ca to report on the ongoing tussle that seems to have galvanized the riding's immigrant community of Italian stock. After sidestepping two candidates of Italian heritage in the riding, the Liberals chose Hassan Guillet, an imam of Arab origin, to be their preferred flag-bearer, only to withdraw their support for his alleged anti-Semitic comments. Montreal city councillor Patricia Lattanzio will now be the candidate in the riding for October's election.
According to data provided by immigration expert Andrew Griffith of diversityvotes.ca, Canada has 1.6 million people of Italian ancestry, 44 per cent of whom have been here for at least three generations. Comparatively, those who say they are Muslims are relative newcomers, numbering 1.05 million (2011 data) with just one per who have been here for at least three generations. The riding's demographics reflect this national trend: an Italian community that has been here for generations vying against a relatively newer set of Muslim immigrants. Slightly less than half of the riding are first-generation immigrants (49.5 per cent), with Italians forming the largest bloc (18.8 per cent), but they do not figure in the list of newcomers arriving in recent years (2011-16): here, Arab nationals Algeria, Morocco and Tunisia dominate, together over 45 per cent.
Leading the charge for the Italian community is none other than former Liberal federal immigration minister, Joe Volpe, who has threatened the ruling party with consequences beyond this particular Montreal riding. Writing in Italian in Corriere Canadese, Mr. Volpe pulled no punches:
"Much had been made of Guillet's Islamic faith, his activism, and the support he received from [federal Immigration] Minister Ahmed Hussen. For many, however, it was an uneasy political turn. Hussen represents York South—Weston, a riding with an Italian community large enough to influence the outcome of the next elections. Under his leadership, IRCC has put up obstacles to immigration from Italy." (IRCC is Immigration, Refugees and Citizenship Canada)
A few days later, Volpe went on in the same Italian publication, in a piece titled "Italians as onlookers", reflecting what he said was grassroots unhappiness over the primary nomination battle, which was not pretty. "The residents who contacted the Corriere, were disconcerted at being 'outdone,' sulked but 'bit the bullet.' Evidently, B'nai Brith did not." Local municipal councillor Dominic Perri continued in the same vein in another Italian publication. Recalling the promised apology to Italian Canadians during the last federal election, Mr. Perri commented in Il Cittadino Canadese that the community would no longer be swayed by Prime Minister Justin Trudeau's "candies", viewing them as "pranks" instead. Surprisingly, the Arabic media seemed muted, as far as we could tell. While the Italian side has taken battle stations, the only Arabic mention we found simply reported Mr. Guillet's ringing defence at a news conference. "[What is needed] is self-confidence and not despair and it is a step on the way, but we will not allow what happened on Friday to be an obstacle between us and [a sense of] belonging to this country, which is ours, and it will not be an obstacle on our way towards progress and victory soon," May Abu Saab reported in RCI Arabic on Sept. 4. It is important to point that Mr. Guillet shot to prominence in the days following the horrific Quebec City mosque shooting. His sermon at the funeral service won praise internationally.
The Conservative candidate in the riding, Ilario Maiolo, is, of course, poking at the embers. He is quoted in the Italian Il Cittadino Canadese, as saying that the fiasco over Mr. Guillet's nomination calls into question the Liberal party's candidate vetting process. In the same media outlet, he asks rhetorically, "What would have happened if an organization like the B'nai Brith had not released a statement condemning Mr. Guillet's words, forcing the Liberals to take a clear position?"


Earlier, Il Cittadino Canadese reporter Vittorio Giordano covered Conservative Leader Andrew Scheer's visit to the Montreal riding, reportedly the first time any leader of the party had set foot there. The Conservatives clearly sensed an opening, with the paper reporting the following: "In his speech, Scheer recognized the work carried out by the Italian community and the historical role it has played in the development of the country. The internment of Italian-Canadians during World War II also came up, with Mr. Scheer pointing out that it was a Conservative government under Brian Mulroney that first issued an apology." Ongoing monitoring by MIREMS also showed mentions of this story in the following publications: Goniec in Polish and the Canadian Punjabi Post.
---
This news analysis has been created as a service to readers who wish to follow news and commentary in languages other than English and French, in partnership with MIREMS and diversityvotes.ca. The demographic data cited above is illustrative and in no way suggests voting intentions; NCM does not presume that heritage or religion automatically telegraphs political affiliations or voting choices.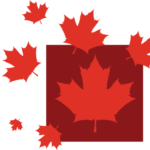 NewCanadianMedia.ca is Canada's premier web site dedicated to news and views about the one-fifth of Canadians who are immigrants. You'll find original journalism from an immigrant perspective along with content produced by our partners in Canada's ethnic media. Our content provides fresh insights into developments in politics and society, enhancing your understanding of our diverse world.