Critics are looking at Quebec's so-called "sweetheart deal" on immigrant investors the wrong way.
Instead of complaining about Quebec other provinces and territories should be demanding equality.
A June 23 article by Peter O'Neil in the Vancouver Sun  noted Quebec struck its deal in 1991, when the sovereignty movement was strong.
Quebec had the bargaining chips, certainly, but what is stopping other regions of Canada that would benefit from an immigrant investor program — Northern Ontario, the Maritimes and the territories come to mind — from opening talks with the federal government?
The federal immigrant investor program had its critics, who called it a "cash for citizenship" scheme, and it was cancelled in 2014. There were also reports of fraud. Montreal, Toronto and Vancouver didn't need the program but it would be a huge economic and social impetus for the regions mentioned above, that are starving for increased immigration and economic investment.
Surely smart bureaucrats could modify the Quebec program so that it fits the needs of other regions of the country.
Regional development
In Northern Ontario, the region of the country I'm most familiar with, a program that attracts foreign investors for an $800,000 financial commitment, with a $200,000 down payment, would go a long way toward municipal and regional infrastructure programs.
The Ring of Fire project, long dormant but with billions of dollars' worth of metals sitting in the ground, would benefit significantly as a joint regional economic development project.
We are talking billions in investment through such a program. Two thousand immigrant investors for Northern Ontario at $800,000 each is an awful lot of money. Even if some left Northern Ontario to live elsewhere and forfeited their $200,000 deposit, it is still an awful of money.
Bureaucrats and politicians are saying they can't force permanent residents to live in specific regions, because once they have that status they can live anywhere in Canada. But what is stopping them from creating incentives to live in designated areas?
That's how the prairies were settled.
Housing prices
Insane housing prices in Vancouver are partially blamed on Chinese immigrant investors moving from Quebec.
More to the point, the blame can be laid at the feet of the Vancouver real estate industry and its unscrupulous practices, detailed in a Globe and Mail investigation.
Premier Christy Clark, fed up with 10 years of lack of self-regulation in the industry, has created a government oversight body. 
Northern Ontario, to name one region, is being short-changed in the number of immigrants landing here and, as a result, the immigrant settlement funds allocated. While almost half of the immigrants to Canada land in Ontario, one-tenth of one per cent landed in Northern Ontario in 2011-12.
Northern Ontario has a higher population than New Brunswick.  This statistic is from a 2015 study by Western University professor Dr. Michael Haan and Elena Prokopenko, completed for the Far Northeast Training Board, based in Hearst, Ontario.
Declining populations
While the Greater Toronto Area is bursting at the seams, the northern part of Ontario is experiencing population stagnation or decline. An immigrant investor program would provide a significant boost. Immigrants now in Northern Ontario are secondary migrants from the GTA, mainly, or other parts of Canada.
Immigrant investors would be inclined to stay in the north (North Bay and Sudbury are less than a four-hour drive to Toronto) where opportunities abound, there are good schools and no congestion. A recent phenomenon is immigrant entrepreneurs moving to Northern Ontario to purchase businesses. (I will soon be embarking on a research project to document the movement of immigrant entrepreneurs to nine Northeastern Ontario municipalities.)
There are more than 70 first generation immigrant-owned businesses in North Bay, most of them having moved from the GTA. Once they live here, they stay and raise families. A lasting legacy of former Ontario Premier Mike Harris, who is from North Bay, is a four-lane highway all the way to Toronto.
Call it social engineering if you like, but there has been very little done by the federal government and the provinces to entice immigrants to settle where they are needed. Montreal, Toronto, Vancouver and Ottawa continue to dominate the immigration discussion. We are long overdue for change.
Background: Quebec Immigrant Investor Program
---
Don Curry is the president of Curry Consulting (www.curryconsulting.ca) He was the founding executive director of the North Bay & District Multicultural Centre and Timmins & District Multicultural Centre and now serves as a board member.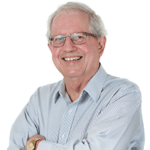 Don Curry is the President of Curry Consulting, which provides immigration solutions for rural and northern Canadian municipalities, and an NCM director (2022 - 23). He is also the Founding Executive Director of The North Bay & District Multicultural Centre, a multi-award winning immigrant settlement agency with offices in North Bay and Timmins. It is the lead agency for the Local Immigration Partnership project, the North Bay Newcomer Network and the Timmins Local Immigration Partnership.