As the Ottawa Carleton Detention Centre (OCDC) struggles with a large COVID-19 outbreak, a group of lawyers has joined forces to help their clients combat misinformation and safeguard them from infection.
The move was motivated by an outbreak last month at the provincial jail that resulted in at least 36 inmates and five staff members becoming infected with COVID-19, according to Ottawa Public Health.
This campaign is spearheaded by criminal defense lawyer Sarah Ahsan whose clients' well-being has been impacted by the outbreak. Ahsan said she and other lawyers believe that some inmates are refusing to be inoculated because they're receiving inaccurate information.
 Ahsan says the inability to protect inmates from COVID-19 is also obstructing access to justice.
"The jails are unable to adequately social distance, causing unexpected lockdowns that we are not informed of. I will have an appointment set in advance to talk about remand with my client. Then 15 minutes before, I get a call from a staff member of the jail telling me my client will not be attending," explained Ahsan. 
Ottawa Public Health (OPH) has operated two vaccine clinics at OCDC in May and June.  In a letter to Ontario's Solicitor General, Sylvia Jones, OPH provides three recommendations to prevent COVID-19 from spreading within the facility.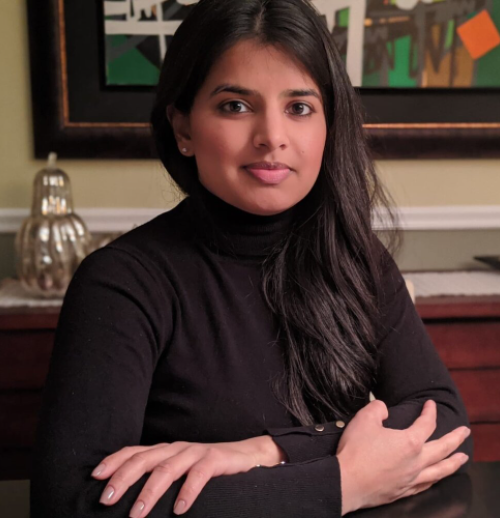 Medical Officer of Health, Dr. Vera Etches, says inmates should be given rapid testing before transfer to or from other correctional facilities. The second step is to ensure that there are adequate facilities for inmates to self-isolate and that self-isolation timeframes are followed. Lastly, Dr. Etches recommends establishing practices to monitor the vaccination rates of staff and inmates.
"We believe prevention is of utmost importance given that the nature of the population served and structural limitations of these facilities make it very challenging to manage an outbreak once initial exposure has occurred," writes Dr. Etches. 
But critics say provincial jails have shown they are ill-equipped to deal with the COVID-19 pandemic through their lack of preparedness. 
"We warned that this was a possibility, and now … something that we predicted has happened and people are paying the consequences," said Justin Piché, an associate professor in the department of criminology at the University of Ottawa.
As a way to combat vaccine hesitancy among inmates, the group of lawyers produced a video that addresses misinformation around the vaccine as well as answers commonly asked questions by inmates about the vaccine. 
The video will be integrated into the regular programming provided on the OCDC's television system and should be accessible 24 hours a day.
In the video, community leaders Imam Majed Jarrar of the Ottawa Mosque and Leah Lamesse, the Indigenous inmate liaison officer, provide responses to concerns raised by their community members.
One of the core tenants of the Muslim faith that the Imam presents is the belief that one must not do harm to oneself or to others. Jarrar, who got COVID-19 twice, and has now been vaccinated, says that harm can be avoided through the administration of vaccines.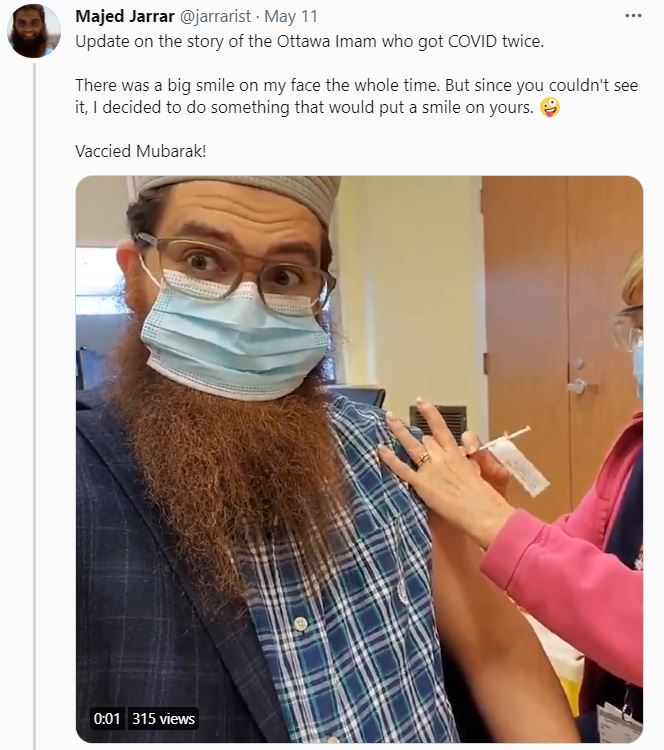 Tyler Fainstat, the executive director of the John Howard Society of Ottawa, is also a participant in the video. Fainstat provides information on what those who are in jail now can do for their health and safety upon release.
"If a justice-involved individual has questions or concerns about the vaccine, while we are not medical professionals, we will try and get them the information they need," said Fainstat in the video.
Similar videos are being created for various other ethnic and religious populations in other provincial jails.
This story has been produced under NCM's mentoring program. Mentor: Amira Elghawaby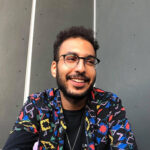 Kamal is a freelance Egyptian writer/journalist based in Ottawa, Ontario. Specializing in political policy, human rights, and social commentary, Kamal attempts to blend his mixed upbringing of living in Canada and Egypt in his writing.