One year ago, British Columbia's government made headlines for being the first province to end its agreement with the Canadian Border Services Agency (CBSA). 
By doing this, they would no longer hold immigration detainees in provincial jails. Since then, Nova Scotia, Alberta, Manitoba, Saskatchewan, New Brunswick, Ontario, and Quebec have followed suit. 
But now, both Alberta and B.C. have been unable to meet their deadline and as a result, they have extended their partnership for three months. The decision has generated doubts as to whether other provinces will do the same when their time comes up. 
"I certainly worry about that, but I am hopeful that they will deliver," said Kasari Govender, British Columbia's first independent Human Rights Commissioner, in an interview with New Canadian Media. Govender also remarked on the importance of the campaign to end the CBSA partnership, and how it resulted from a community-led initiative spearheaded by Human Rights Watch, Amnesty International, LEAF, and several other grassroots organizations. 
But while Govender remains optimistic about the province's commitment to stop holding detainees, her vision goes beyond that. 
"The goal is to end immigration detention overall," she said. "There are many alternatives to detention. For example, there are community case management and supervision programs with institutions such as the John Howard Society and the Salvation Army. And for individuals considered high-risk, there is electronic monitoring. But we need to be careful with surveillance programs. We cannot replace one method that infringes on human rights with another one that does the same." 
'They are being treated in ways that violate their dignity'
The first issue that arises with detention is that migrants are treated as criminals when they are not. A report by Human Rights Watch concluded that "immigration detainees are held for non-criminal purposes but endure some of the most restrictive conditions of confinement in the country, including maximum security jails and solitary confinement, with no set release date." 
Data from the CBSA shows that 94 per cent of migrants who are detained by the agency are there for administrative reasons and not because they are a public risk. Even in cases when they are deemed a public risk, the assessment can be questionable. 
Abdelraham Elmady was considered a public risk by an immigration official when he first arrived in Canada. 
"I was arrested without charge, my belongings were taken, including the batteries for my hearing aids," he told Human Rights Watch last year. Elmady was detained for his links to the Freedom and Justice Party in Egypt — which was ousted in 2013 in a coup d'etat — and has actively chronicled his situation on Twitter. According to some international media reports, his family faced threats in Egypt after a CBSA official contacted them.
"People are not fleeing because everything is wonderful," Govender said. "They are fleeing because something traumatic happened. And they come here, and they are being treated in ways that violate their dignity, and that further exacerbates trauma." 
In some cases, like American citizen Bryan Stone and Taiwanese citizen Pan Yuan, the lives of immigration detainees in Canada have ended by suicide. In both cases, the CBSA was notoriously reluctant to comment, and only upon pressing inquiries, it was revealed that Stone had been placed in solitary confinement. 
A similar fate awaited Abdurahman Ibrahim Hassan, a Somali man who suffered from schizophrenia and bipolar disorder, and who, instead of receiving support, was further harmed by detention authorities in Ontario. An inquest into Hassan's death led to the jury calling for an end to migrant detentions. 
According to Amnesty International, at least 17 migrants and asylum seekers have died in Canadian prisons since 2000.
"Migrants should not be held in solitary. Unfortunately, for those individuals who have psychosocial disabilities, conditions tend to be harsher which only makes everything worse," said Govender. 
The data
CBSA census data from the past 10 years shows that 3,056 people were detained between 2012-22. Of them, 818 were held at detention centres, and 414 were held at other facilities that are not Immigration Holding Centres. 
This means over 40 per cent of migrants who are held by CBSA are not treated as prospective newcomers awaiting an immigration decision. Instead they are sent to jails, and in some cases, maximum-security prisons, without having committed a crime. 
This takes a devastating toll on their mental health. Studies have found how time spent in prison worsens mental illness and magnifies distress, creating a vicious circle that damages both individuals and society. 
Transforming this race to the bottom into a positive virtuous circle that welcomes migrants is one of the reasons why the BC Human Rights Commissioner believes that immigration detention should be abolished. 
"Organizations that provide community-oriented support are an important alternative, and we need to ensure that they are properly funded, and that people are given access to these services that can help them deal with the trauma that they have endured and successfully integrate into the country," said Govender.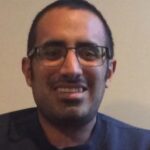 Javier Ortega-Araiza has multiple global experiences as a storyteller and social entrepreneur having travelled to over 30 countries. Now based in Toronto, he is a published author in both English and Spanish."