As I listened to Prime Minister Justin Trudeau's speech to the European Parliament, I found his hypocrisy to be astounding. I am shocked that he could keep a straight face as he flamboyantly smiled to the cameras, promoting a gospel of democracy and freedom, while more than 3.7 million Canadians were denied their chance to leave the country, unable to board a flight because of their decision to remain unvaccinated—an exercise of free will as to which substances we allow into our bodies.
It is a grave violation of the Charter of Rights and Freedoms, which, according to the federal government website, clearly states that "Canadian citizens have the right to enter, remain in, and leave Canada."
Gracefully, the Hon A. Brian Peckford—one of the original drafters and signatory First Ministers of the Charter—has, through the Justice Centre for Constitutional Freedoms, filed a lawsuit in Federal Court, seeking to defeat the vaccine mandate for air travellers.
Interpretation of the convoy
Not only has the Trudeau administration restricted severe freedoms and liberties for unvaccinated people, but in his typical rhetoric, has repeatedly attacked this group with fake statements, dividing the Canadian population and pitting one against another.
"The small fringe minority of people who are on their way to Ottawa who are holding unacceptable views that they are expressing do not represent the views of Canadians who have been there for each other, who know of that following the science and stepping up to protect each other is the best way to continue to ensure our freedoms, our rights, our values, as a country," said Trudeau, referring to the unvaccinated people and the participants in the Freedom Convoy, which in January 2022 stormed Canadian highways, shutting down border crossings and the capital of Ottawa.
These observations could not be further from the truth, and yet they seem to be echoed again and again. Trudeau's brush-stroke painting the unvaccinated as every "ist" you can think of, from racist to misogynist, was used to describe the participants in the Freedom Convoy.
This was repeated again in a column last week by John Boyko, for The Globe and Mail, who lamented "the need to recover the Canadian flag," from its use in the Freedom Convoy, as he chronicled his experience driving in the Canadian countryside.
"With each flag," Boyko said, "I cringed. The Maple Leaf used to afford me a sense of communal pride—there, I used to think, was someone who, like me, is proud to live in one of the world's most peaceful, democratic, egalitarian centres. But instead, over and over, I felt repulsion. Each time I passed a red-and-white flag, blowing in the wind, I wondered if the owner believed in a free and democratic Canada, or in the vitriolic vision of our country on display at the trucker convoy last month."
Yes, Mr. Boyko, and this is the same repulsion that I feel.
The same repulsion that I feel for a government that repeatedly has made it their favourite sport to demonize a segment of the population for not agreeing with its views.
Trudeau demonized those who remained unvaccinated and those that participated in the convoy as white supremacists, while in reality, these 3.7 million Canadians "are a group that is disproportionately composed of Canadians who are recent immigrants and ethnic minorities," according to a news report by Tristin Hopper, for the National Post.
Videos of the convoy confirm reports from journalists on the scene, such as Rupa Subramanya, a journalist and columnist, who said:
"It's been remarkable, a cross-section of people, and basically, you know, this is Canada. I've seen everyone from the young, the old, high school students, families, parents bringing their kids, people of colour, various ethnicities, Indo-Canadians, Sikh-Canadians, Chinese-Canadians, Black-Canadians, you name it, they are all there objecting the mandates. It is not the white supremacist gathering that even I would have expected given the news coverage."
No justification
It is clear that Trudeau had no justification for invoking the Emergencies Act. So why did he keep misleading the Canadian and world population-at-large, portraying the convoy as if it had been a violent insurrection?
Instead of meeting with the protesters, Trudeau's response was to seize over $20 million in funds, and to go as far as identifying people who donated to the protestors and threaten them with having their bank accounts frozen.
For me, as a new Canadian, Canada used to be a beacon of freedom, an example of the free world. My businesses were in Toronto, and even if I began spending considerable time abroad, I was an advocate for Canada.
I helped over 6,000 Mexican students have an experience in what I called the Great White North, changing their lives for good and generating millions in revenue for the Canadian government in the process. But this is a topic for another story.
Coming from Mexico, I know what it is like, first-hand, to be governed by a corrupt regime that would not hesitate to take away people's freedom without apparent reason. Back home, it was common to hear stories like the one of my good friend, who, because of his involvement in an anti-corruption initiative, was brutally murdered when he was only 30. Throughout my years in Canada, I've met people from over a hundred countries. Many of them were refugees or immigrants that fled a complex situation, situations like the ones in which Global Affairs Canada, prompted by PM Trudeau, loves to intervene in with their fake spiel in defence of freedom and human rights.
In my conversations with those people I know, and that consider Canada home, we all agreed that there was something liberating about the Canadian highways. No police roadblocks were to be feared. On the road, we felt free. At home, we felt safe.
So, I was utterly surprised when the pandemic was declared in March 2020, and governments around the world began unprecedented interferences in civil liberties and basic freedoms. I agree with retired British Justice Jonathan Sumption, who said it best:
"The ease with which people could be terrorized into surrendering basic freedoms which are fundamental to our existence…came as a shock to me in March 2020."
Boyko said that we need to steal our flag back. I say we need to do more than that. We need to take our country back. Back from Trudeau, Chrystia Freeland, and from the pundits that keep celebrating them. No matter how much politicians and the media repeat the same story ad-infinitum, the Freedom Convoy was neither an insurrection nor the Canadian version of January 6th. It was a group of Canadian citizens, from all walks of life, taking their country back. And that is exactly what we need.
___________________________________________________________
This story has been produced under NCM's mentoring program. Mentor: Paula Arab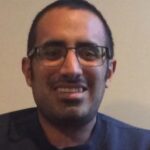 Javier Ortega-Araiza has multiple global experiences as a storyteller and social entrepreneur having travelled to over 30 countries. Now based in Toronto, he is a published author in both English and Spanish."