Immigration figures prominently in the five issues that will be themes for the federal leaders' debates Oct. 7 and 10, but is it a topic of coverage in ethnic media outlets in the lead up to the Oct. 21 election? Some of Canada's ethnic media think the issue has not received enough attention, even though one federal party's platform rests heavily on a 'Say No to Mass Immigration' premise.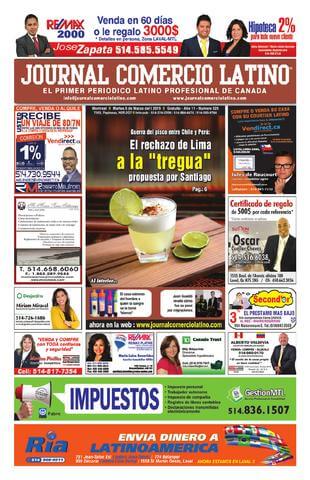 The following immigration stories reviewed in September were picked from 600 print, radio and TV outlets in Canada which write or speak in languages other than English or French, giving us a glimpse of the voices of those journalists, and in some cases, of their audiences.
In Journal Comercio Latino, a weekly Montreal Spanish newspaper, Eva Rojas noted that unlike the U.S., where many companies consider immigration to be a threat, Canadian companies widely support Liberal leader Justin Trudeau's proposal to increase the number of immigrants and refugees allowed into the country each year to approximately one per cent of the population, because "the country needs workers".
However, according to Peter Ferreira in Toronto Portuguese weekly Milenio Stadium, the issue of immigration has not been debated so far in the federal election campaign. In fact, he asks why has such an important subject received so little attention:
"A poster with the portrait of the People's Party of Canada (PPC) leader Maxime Bernier and the message 'Say NO to Mass Immigration' in Toronto on August 26, 2019 made me wonder: What is happening when a 'national' political party is so shameless?" 
The now infamous billboards, though, led to a series of commentaries on immigration as a policy issue. 
In El Centro, a Spanish weekly near Toronto, Alexander Terrazas wrote that the message on the billboards is an affront to the founding principles of Canada, which has always prided itself on being an open and welcoming country to immigrants from around the world. "Although the billboards are being taken down, the message has created a profound malaise among all immigrants, especially among Hispanics," wrote Terrazas.
Chinese Media
Writing for 51.ca, a popular Toronto daily Chinese website, an opinion piece by Shi Wei Long said that the words "Say No to Mass immigration" sent shivers down the spine. Shi Wei Long is not afraid of working hard and paying taxes, but still fears not being accepted as Canadian. 
On the other side of the country, Vancouver-based Chinese weekly Dawa News pointed out that Bernier has used the term "mass immigration" as code words for Chinese immigrants from the very beginning. Despite this, there are some reports in the Chinese media indicating that there is support for the People's Party of Canada among Chinese Canadians.
As is the case in Van People, another popular Chinese website in Vancouver, which noted that as the election approaches Chinese residents are becoming more vocal about their opposition to immigration and progressive values. Some Chinese Canadians, the website said, seem to be ignoring the anti-immigration stance of the People's Party. 
Punjabi Media
There are contrasting opinions among the Punjabi media regarding the Liberal government's immigration policy. During a Toronto Punjabi talk show, CIAO 530 AM's "Morning Awaz with Aman Deep," host Amandeep Benipal noted that Canada's immigration policy appears consistent in that both the current Liberal government and the previous Conservative government led by Stephen Harper have been generally supportive.
On the other hand, in the Vancouver Punjabi Indo-Canadian Times, satirical columnist Shonky Englandia wrote about Canada's "destructive immigration policy" under the Trudeau government, calling the policy "blind" and citing immigration fraud as a big issue.

Ignoring Newcomers
Canada's ethnic communities want to be included in the discussion, as is evident in a commentary by Joe Volpe, publisher of Toronto's Italian newspaper Corriere Canadese, which noted that 7.8 million Canadians (22 per cent of the population) who have a mother tongue other than English or French have been deemed irrelevant by debate strategists for the upcoming federal election.
"Government heavyweights with ethnic-sounding names like Nav Bains, Ahmed Hussen, and Pablo Rodríguez must have told the central campaign it is OK to ignore such a large part of the Canadian demographic," said Joe Volpe, a former immigration minister himself.
"In the upcoming election, we must remember that Canada is seen as a leader on immigration and refugees and recognizes the importance and contributions of newcomers. By this logic, we must vote for the party that promotes these values," concludes well-known senior immigration consultant and professor Vilma Filici in El Centro.
Audience reaction
On an Oakville, Ontario multicultural radio station, CJMR 1320 AM, the host of the Punjabi show "Desi Rang Morning," Kamandeep Singh Gill, said immigration is a major issue for their community, adding that Canada needs a large number of immigrants and skilled workers for the development of the country. 
In contrast, a Punjabi caller who phoned in to the CIAO 530 AM Sajri Sawer radio program in Toronto criticized the Liberals' immigration plan to bring up to 350,000 immigrants each year to the country and their policy about international students. The caller also said that a change is necessary and it will not be good if the Liberals are elected again.
Commenting on a 51.ca article about the differences in immigration policy between the major federal parties, one Chinese reader thinks Canada's immigration policy should lean strongly towards international students, rather than squandering money to play with refugee ballots.
Blythe Irwin is Sources Director and Senior Media Analyst at www.mirems.com; with files from www.diversityvotes.ca