"Why do Canadians need to care about international students?" is a question I'm frequently asked when I'm advocating for the rights of international students.
In addition to being an international student at Western University, I'm also the International Students Representative of the Canadian Federation of Students. Before I arrived in Canada, I pictured having the perfect student-life experience, but it didn't take long before I started struggling because of a lack of support and infrastructure. Through my unique perspective I've seen the good, the bad and the ugly when it comes to life as an international student.
International Student Struggles
When I ask my Canadian friends, "Have you ever thought about whether or not you should pay a visit to the doctor?" The answer is always, "No — I go whenever I need."
However, as an international student, I need to think twice before going to a physician. We assess our treatment options based on whether or not they're affordable because most of us have to pay upfront then hope to get reimbursed. In a country with universal healthcare, it is unethical to put anyone in a position where their health is dependent on what they can afford.
All international students are treated like residents and pay taxes, yet only 5 of 10 provinces provide public healthcare for foreign students. If they aren't covered by provincial health care plans they must get private health insurance. Our health and well being should be important to Canadians. We are not just a source of income for Canada, international students are people too.
The decisions of Canada's post-secondary institutions to accept ever-increasing numbers of international students exacerbates the problem. According to Immigration, Refugees and Citizenship Canada (IRCC), 572,415 international students held Canadian study permits in 2018, a 16.25% increase from 2017. The disproportionate growth of the international student population has resulted in insufficient staffing in universities. International students need staff to help them navigate important issues like immigration, housing, the job market and healthcare. 
The unregulated increase in tuition fees is another example of the struggles we face. Universities have the power to set their own tuition fees, so they're able to determine how much it increases and when.
According to Statistics Canada
, the average cost of an undergraduate degree for an international student is $17,744, three times the amount for Canadians. At the University of Waterloo, international students in the computer science program faced a whopping
62% tuition increase,
 when fees skyrocketed from $15,823 to $25,653 in one year. 
Lives Not Numbers
Like Canadians, many international students take out loans in our home countries and depend on our family's financial support. A significant increase in tuition fees impacts our lives and the lives of our families who are struggling to cope with the rising costs. 
Last February, during the Canadian Federation of Students' Lobby Week, I met with Members of Parliament and Members of Provincial Parliament. We advocated for a "Fairness for International Students" policy which recommended a cap on tuition fees, health coverage for students with valid study permits, and allowing students to use the time they spent pursuing their post-secondary degrees towards their applications for Canadian citizenship. Unfortunately, the majority of Canadian lawmakers did not support the recommendations.
According to the Government of Canada, international students, including their visiting families and friends, contributed $21.6 billion to the economy in 2018. We should not be treated as second-class citizens. Post-secondary institutions take so much pride in the numbers of international students, but we are more than just statistics. Increasing international student populations, tuition fees, rent, the cost of healthcare; these are numbers that directly affect our lives. 
Until there's public awareness of the issues international students face, Canadians and elected representatives will not feel the urgency to act. Without the proper controls and supports in place, I'm concerned that the number of international students will continue to rise like water pouring into an unmonitored glass, throwing us to the floor.
---
This story has been produced under NCM's mentoring program. Mentor: Marcus Medford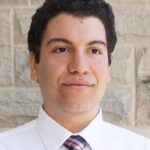 Wesam is an international student from Egypt completing his Master's of Engineering Science at Western University. He is also Vice-President of Advocacy for the Society of Graduate Students at Western.