In March 2020, as educational institutions made a haphazard transition to the digital world, Ebuka Amaefula found himself surprised. 
A few months before, Amaefula had moved to St. John's, NL, to pursue a Master's degree in computer science at Memorial University, and before that, while working in India, he and his friend, Isaac Uloko, had developed the first version of Owlya, an artificial intelligence-powered online assessment platform that helps proctors and trainers to detect if a student is cheating. 
"It was a solution to a problem that we had," recalls Amaefula, who, at the time, was working as a software developer, but also needed to train teams of fellow employees. Before the trainees could service clients, however, they needed to pass a test, and Amaefula's job was to monitor them. 
"I built a tool that would let me monitor them when they were taking the test, without neglecting my responsibilities as a software developer," he said. 
However, the accelerated migration to online education opened up a tremendous opportunity for Amaefula, and marked a pivotal moment for Owlya to scale up and become a fully-fledged startup instead of a side project. 
In the proctoring end, seemingly countless solutions were emerging, among them, eProctor, ProctorU, and Examity. However, they either lacked an integrative solution that was easily adaptable or faced legal, ethical, and privacy-related obstacles, Amaefula said.
For example, Stanford University, one of the most prestigious higher-education institutions in the world, forbids proctoring according to its Honor Code. Also in the United States, a landmark case against proctoring took place when Aaron Ogletree, a student at Cleveland State, sued the university, arguing that its online proctoring software violated his privacy by scanning his room. 
Canada, too, has had issues with online proctoring. The Verge reports that Ian Linkletter, from the University of British Columbia, was sued by online proctoring company Proctorio after he criticized some of the platform's facial recognition features. 
"Some of the existing solutions implemented a technology that would automatically fail a student if they suspected any fraud took place," says Amaefula, who adds that their solution, Owlya Klarity, is aimed at addressing this problem. 
Instead of defaulting to automatic profiling or assumptions of fraud, Owlya Klarity gives professors a thorough report on the student's behaviour, which then can be used as a resource to assess whether any cheating took place. 
"Our technology detects behavioural patterns, for example, how long does it take a student to answer a particular type of question? Was there anything unusual about this test attempt when compared to previous attempts by the same student? We compile as much detail as possible, because then, it can be assessed more thoroughly," Uloko says. 
Beyond these ethical issues, there is also an accessibility problem.  "Several institutions in regions like West Africa – where we're from – don't have the necessary technological capabilities or internet connection speeds to implement the solutions. "Owlya's advanced configuration system has been specially designed to optimize performance in low-bandwidth regions. Understanding the global digital divide and the need for inclusive education and assessment tools, we've ensured that Owlya is accessible even in areas where high-speed internet isn't readily available," Amaefula said. 
Owlya's breakthrough, and its intention to incorporate AI into education for the greater good, come at a time when this technology is under siege, especially given the pervasive penetration of ChatGPT, an AI-powered language processing tool that has been frequently signalled of aiding and abetting with plagiarism. 
The popularity of ChatGPT was such that GPTZero, an application developed by Princeton student Edward Tian, and which detects whether a text was written by a human or ChatGPT, was used by over 30,000 people within a week of its launch, according to a report by NPR. 
Owlya's founders, however, believe that AI can be incorporated in ways that make the test preparation process more efficient and prevent cheating. 
"For exam questions, most professors depend on textbooks developed by big publishers, and many times, the answers can be found online," says Amaefula, emphasizing that Owlya has been developing a tool to integrate AI into the platform, in a way that it assists professors and test administrators to develop unique questions that have not been published somewhere else. 
If successful, Owyla's solution can have a worldwide impact, and cement them as a leader in the constantly-disrupted field of edtech. However, they acknowledge that what they started as a side project on the other side of the world might not have made it this far if it wasn't for the support they've received in St. John's, especially through Memorial University, the Genesis innovation hub, but also, through the ecosystem-at-large. 
"The startup ecosystem is very friendly. In India, I didn't feel like I was one of them. There was no support from the community, for me as a foreigner, it was really difficult, because there are so many things you can't do being a foreigner," remembers Amaefula, who adds, "In St. John's, it has been a total contrast. People are willing to help you in any way they can."
With this support, Owlya's founders are firm about their global ambitions. 
"We want to see Owlya not only across Canada, but in other countries like the United States, and of course, in West Africa, where we're from, as it would help us make a positive impact in the education sector there," said Uloko. 
______________________________________
This story and photo are part of a partnership between SaltWire and New Canadian Media.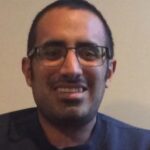 Javier Ortega-Araiza has multiple global experiences as a storyteller and social entrepreneur having travelled to over 30 countries. Now based in Toronto, he is a published author in both English and Spanish."