Thursday's rural and remote regions immigration attraction announcement by federal Immigration Minister Ahmed Hussen should be well received across the country.
For those who missed the announcement, it's a five-year federal immigration pilot project that builds off the success of the Atlantic Immigration Pilot launched in March 2017. Starting January 24 this year and continuing until March 1, designated communities can apply to participate in the pilot that will direct qualified immigrants to specific jobs available in specific communities. Of course, the caveat is that no qualified Canadian or permanent resident is available to fill those jobs.
The four Atlantic Provinces were able to nominate up to 2,500 workers in 2018 under their pilot program. The minister estimates up to 3,000 workers and their families can participate in this new pilot program, which appears to be a low number compared to the Atlantic Canada total.
The program targets communities in rural areas and northern communities across Canada excluding Quebec and the Maritime provinces. Municipalities fitting the criteria need to submit a thorough plan, led by an economic development organization and supported by the municipality and an immigrant settlement organization. To see if your community qualifies check here.
I've been writing in New Canadian Media, and elsewhere, lobbying for such a program in northern Ontario for years so this is welcome news. However, my concern is that the demand will exceed federal resources.
I spoke with people in North Bay and Timmins and they were excited by the possibilities. In northern Ontario we have skilled and entry level jobs going unfilled due to a lack of applicants. This announcement should help to address that deficit. I had a colleague whose job was to fill employer's vacancies tell me that "millwrights are like unicorns." There is huge demand for these jobs in northern Ontario as well as rural and remote communities across Canada.
What I found after dozens of interviews with immigrant entrepreneurs from North Bay to Hearst is that they are fleeing the Greater Toronto Area because of the high cost of buying a business, ridiculous housing prices, and traffic congestion in a search for a saner, slower, more profitable and family-friendly lifestyle.
I know it's a federal election year and this may be a vote-getter, but the dog whistles we've been hearing from the Conservatives and Maxime Bernier's People's Party of Canada suggest that immigration will be an election issue. Let's hope more rational heads prevail in Canada than in the U.S. where Donald Trump's lies and misrepresentations have stirred up anti-immigration sentiments. We must always remember we are a nation of immigrants; that is our past, present and future.
I suspect that in northern Ontario and other rural parts of Canada where the project will unfold that there will still be work to be done in convincing people of the social and economic benefits of immigration. We've all heard the refrain that immigrants are coming "to steal our jobs" and we have to counteract it with facts and the truth at every opportunity.
In my corner of Canada, North Bay and Timmins, people are excited about the announcement. We have been pushing for something like this for a long time and it is heartening to see that our voices are finally being heard.
---
Don Curry is the president of Curry Consulting, founder of the North Bay & District Multicultural Centre and the Timmins & District Multicultural Centre.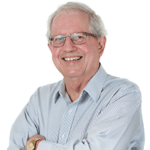 Don Curry is the President of Curry Consulting, which provides immigration solutions for rural and northern Canadian municipalities, and an NCM director (2022 - 23). He is also the Founding Executive Director of The North Bay & District Multicultural Centre, a multi-award winning immigrant settlement agency with offices in North Bay and Timmins. It is the lead agency for the Local Immigration Partnership project, the North Bay Newcomer Network and the Timmins Local Immigration Partnership.