It is perhaps a good thing that immigration is not a major federal campaign issue, although the issue does surface in certain immigrant-rich ridings. And, of course, it was one facet of last week's Globe debate in Calgary, during which the leaders of the three major federal parties spoke to their own platforms.
However, anecdotally, we know that lots of Canadians vote for a party based on their approach to immigration: the age-old question, how many is too many? among them.
It is in this context that New Canadian Media reached out to immigration experts across Canada to help inform any incoming government's future policy direction. We have put together six key questions and requested short, pithy responses. Here is the take of three experts –
---
1. What advice would you give an incoming minister of immigration and multiculturalism?
Griffith: Don't neglect citizenship.
If a change in government, maintain increased integrity measures but reduce fees, drop knowledge and language testing for 14-17 year olds (and restore discretion for all), stop revocation for dual citizens for treason or terror, implement oral hearings for misrepresentation, prepare a new and more inclusive citizenship study guide (Discover Canada), set in place an all-party or broad consultative group to recommend changes to the 2014 Citizenship Act.
If no change in government, implement service standards with automatic publishing of results, provide reduced citizenship fees for low-income applicants (e.g., refugees), fully abide by any court decisions regarding citizenship admissibility and revocation and simplify the language in Discover Canada.
Vineberg: We need to return humanity to immigration. Building a nation is not simply bringing workers chosen by employers.  Our immigration officers abroad need to be authorized to choose nation builders in addition to employees. 
A pool of potential immigrants is a good idea but Express Entry is far too complicated.
Kurland: Get good advisors who know the facts and who don't have an agenda.
2. Would you change the relative proportion of economic, family unification and humanitarian (refugee) migrants arriving in Canada every year?
Vineberg: Canada's refugees dropped from 36,000 in 2005 to 23,000 in 2014. Canada can do better than that.  Family Class is steady at about 60,000 or 25% of immigration over the past decade but is not meeting demand. If levels were increased to 320,000 the Family Class could grow to 80,000.
Kurland: That depends on the Minister's needs.
Griffith: No strong views.
3. What's the ideal number of newcomers (including refugees) that Canada should take in every year (compared to the current average)?
Vineberg: One of the reasons we need more temporary foreign workers is that immigration has not kept pace with the growing population and economy.  Whereas 250,000 represented .9% of population in 1993, it only represents 0.7% today.  Immigration levels need to be raised to at least 0.9% or 320,000 per year.
Griffith: Set in place an advisory body, broadly-based, that would review the social and economic integration data, nationally and regionally, to provide recommendations to government for longer-term targets and assess whether current levels and mix are appropriate.
Kurland: No such thing as an ideal number.
4. Should multiculturalism be official policy? What needs to change?
Griffith: It already is (i.e., Multiculturalism Act, Charter s 27, employment equity and human rights legislation).
Consideration of whether a Multiculturalism Commissioner reporting to Parliament is needed to provide focus for reasonable accommodation discussions, equity and other related multiculturalism issues given lack of attention within CIC. Rebalance settlement funding to provide small additional program (G&C) resources for second generation integration issues. Maintain funding for police-reported hate crimes Statistics Canada annual report. Restore the mandatory Census and for the 2021 Census year, add a supplementary Ethnic Diversity Survey (last done in 2001).
Vineberg: The Multiculturalism policy is fine. The politically motivated multicultural grants undermine the program and ought to be eliminated.
Kurland: Don't know.
5. Should provinces and municipalities have a greater role in immigration? What role should that be?
Vineberg: Provinces have a Constitutional right to be involved in immigration and should be allowed to bring in more immigrants. Raising immigration levels to 320,000 would provide lots of room to do so.
As most immigrants settle in cities, municipalities need to be part of the settlement and integration planning process.
Kurland: No, there is no greater role required. The provinces and the feds both have jurisdictional responsibility.
Griffith: No strong views.
6. 
What can a new government do differently to enable "foreign credential recognition
"
?
Kurland: Go transnational. What is good in one country may be good in another country. So if Australia has accredited a person, see if that accreditation would be valid in Canada.
Griffith: Provide frameworks and tools to increase mindfulness of implicit bias and discrimination within certifying bodies regarding standards and qualifications to ensure that the criteria used are objective.
Vineberg: The federal government needs to create better incentives for the provinces and territories to create national standards for credential recognition and if they do not, as with the national securities regulator, the federal government should create national bodies to do so and encourage provinces to join.
---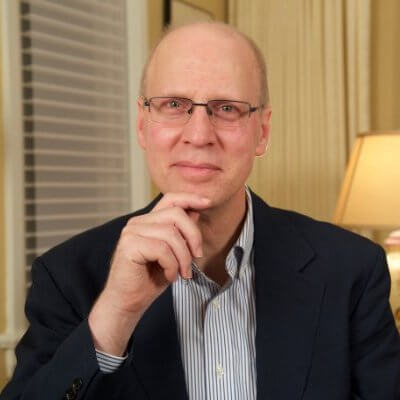 Andrew Griffith is the author of Policy Arrogance or Innocent Bias: Resetting Citizenship andMulticulturalismand is a regular media commentator and blogger (Multiculturalism Meanderings). He is the former Director General for Citizenship and Multiculturalism and has worked for a variety of government departments in Canada and abroad. His latest book is Multiculturalism in Canada: Evidence and Anecdote. He is also an advisor on NCM's board of directors.

Robert Vineberg's career in the Canadian Federal Public Service spanned over 35 years, most of which were with the immigration program, serving abroad, in policy positions at national headquarters in Ottawa and, most recently, as Director General of Citizenship and Immigration Canada's Prairies and Northern Territories Region, based in Winnipeg.  He retired from the public service in 2008 and is now volunteering with immigration and cultural organizations and researching the history of immigration policy.

Richard Kurland is a Vancouver-based immigration lawyer and the Editor-in-Chief of Lexbase, Canada's largest immigration periodical.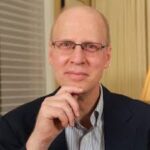 Andrew Griffith is the author of Multiculturalism in Canada: Evidence and Anecdote, Policy Arrogance or Innocent Bias: Resetting Citizenship and Multiculturalism and many other works. He is a former Director-General of Citizenship and Immigration Canada, Citizenship and Multiculturalism branch. He regularly comments on citizenship, multiculturalism and related issues, in this blog and the media.