When Florian Villaumé moved from France to Québec City on a student visa to pursue a Master's in Mechanical Engineering at Université Laval, he never imagined that his journey would take him, 15 years later, to lead one of Canada's places-to-be for disruptors and innovators. 
St. John's, Newfoundland might not make the same noise of the Toronto-Waterloo corridor or Vancouver, but it quietly holds two records when it comes to creating successful businesses, both related to the founding of Verafin, a financial technology firm that was acquired by the iconic New York-based NASDAQ for $2.75 billion (according to Genesis, the largest private acquisition of a Canadian technology company at the time), and the highest private funding round, which happened when Verafin raised $515 million from a diverse group of investors. 
"The Verafin success is something that usually happens in bigger cities, and it was definitely an outlier for a province of slightly over 500,000 people," says Villaumé, who refers to the case as an example of the capacity that St. John's has to develop a thriving ecosystem, and to incubate future startups that can build upon Verafin's legacy. 
Villaumé is the CEO of techNL, a not-for-profit organization which provides visibility, business growth services, and a collective influential voice to the tech sector in Newfoundland and Labrador.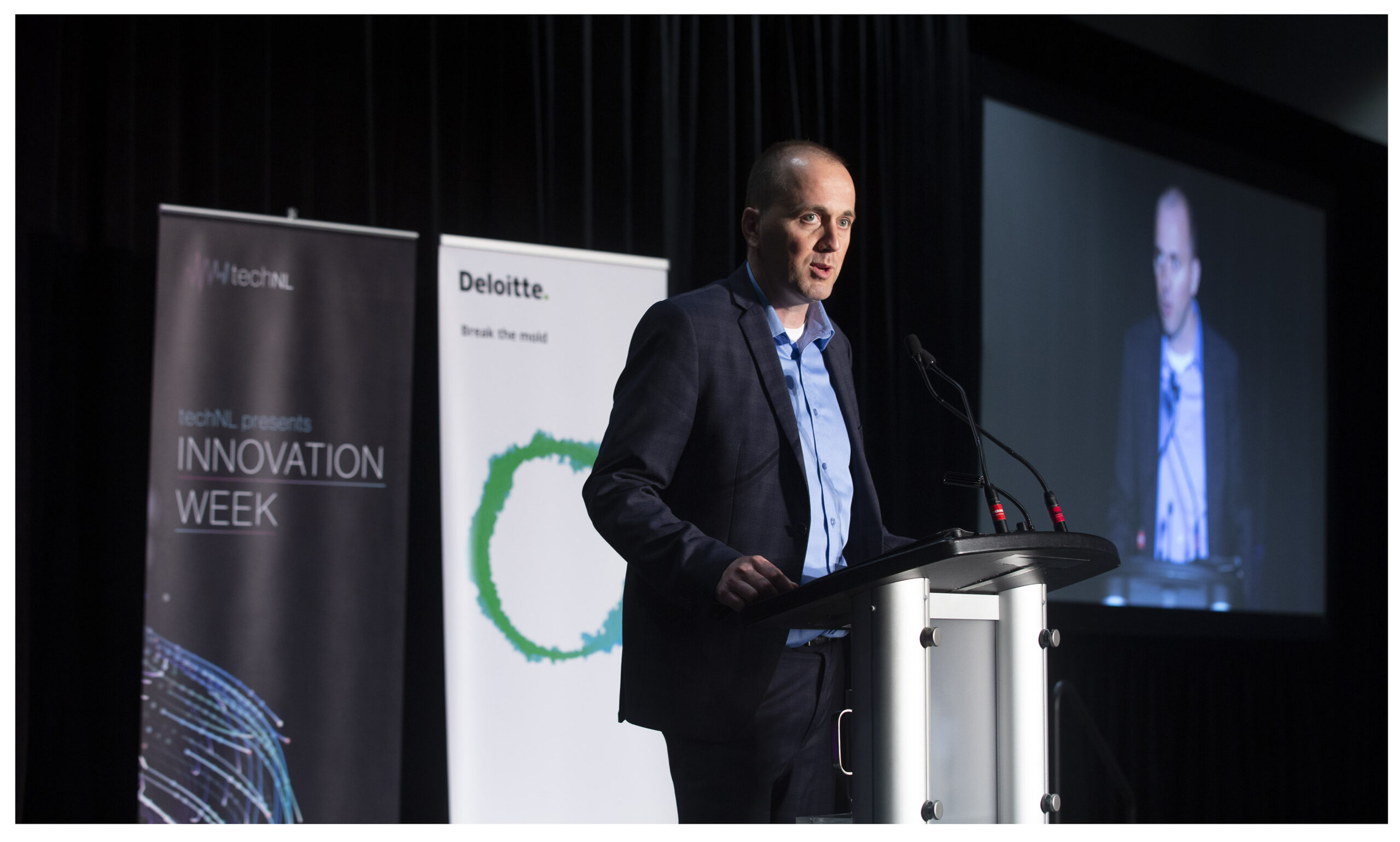 However, his journey as a pioneer in Newfoundland's entrepreneurial space began six and a half years ago, when he joined the then-fledgling Memorial Centre for Entrepreneurship, at Memorial University, as the Founding and Executive Director. 
"I loved it here right away. I fell in love with the place, with the people, with the surrounding nature, and with the creativity that was everywhere I went," reminisces Villaumé, while recalling some of the successes the MCE team accomplished, which led them to earn recognition as one of the top emerging entrepreneurship centres in the world by GCEC (Global Consortium of Entrepreneurship Centres). 
The centre's alumni have now raised over $57 million of private capital, and it led to the creation of startups like InspectAR, which was acquired by a Silicon Valley-based company, Mysa and Colab, both of which raised over $20M in 2021, with Colab earning the additional accolade of being the first company from an Atlantic province to be accepted by the renowned Silicon Valley accelerator Y Combinator.
While the Silicon Valley connections make him proud, Villaumé mentions that, unlike other regions, they are staying true to themselves. "We hear about other places wanting to be Silicon Valley. But we don't want to be that. We want to integrate technology with the other industries that we have, such as the ocean industry, for example, and also, to leverage the unique characteristics that we have in St. John's, such as respect for the environment and the values of the community at large." 
Among these deep-rooted values stand diversity and inclusion, which also resonate with his personal experience. 
Addressing barriers
Besides being a newcomer in Canada, Villaumé's vision was shaped by the experiences he had abroad, especially while managing the programs of Engineers Without Borders in both Ghana and Burkina Faso, where he was able to witness first-hand the resilient spirit of the communities that he worked with, and how difficult projects could be handled through collaboration and out-of-the-box thinking. 
This out-of-the-box thinking has helped the St. John's community to address issues that created barriers to diversity. For example, Newfoundland has a high rate of women-led startups (around 40 per cent in the local incubator Genesis, according to Villaumé), and some of those companies are making waves across Canada and the world. 
Among those companies is PragmaClin, which developed software to assist patients that have Parkinson's disease to monitor their condition and get help faster. The company was co-founded by Memorial PhD student Bronwyn Bridges and recently won the 2022 AGE-WELL National Impact Challenge. Similarly, Granville Biomedical was co-founded by Crystal Northcott and Christine Goudie and is developing innovative anatomical models and swabs to improve clinical practice for women's health. 
At Memorial, however, Villaumé and his team faced hurdles when attempting to foster female-led entrepreneurship. "When I was at Memorial," Villaumé remembers, "back in the time of lockdown, we were working on increasing the number of women and non-binary students that could join the different entrepreneurial initiatives. One of the things we noticed was that many students could not attend because they had kids. So we brainstormed, how can we solve that issue? How can we innovate to help more women to develop their ideas?"
The result was a virtual daycare, which, at a time when regular daycares were closed, permitted mothers to work on their ideas and attend training sessions while their children were connected to a virtual nanny that helped to provide quality care.
Like these experiences at the university, Villaumé and his team at techNL have similarly drawn initiatives to assist new Canadians in their integration process. 
"One of the main challenges that people face when coming to a new place is building their network, and here, because we are a smaller place, we have one degree of separation. If somebody needs to connect with a CEO or decision-maker, it is easier for us to make that connection than it would be in other places," says Villaumé, adding, "this also creates a reason for newcomers not to leave. It is difficult enough to build a network in one place, so now that they have built it here, and they feel supported, they stay and build their company in Newfoundland."
This approach has yielded the founding of startups like Metricsflow, a cookieless data analytics platform founded by Isaac Adejuwon (originally from Nigeria), HeyOrca, a social media scheduling platform for teams co-founded by Sahand Seifi (originally from Iran) and Joe Teo (originally from Malaysia), and Milksta, a lactation supplement company that has developed coffee alternatives for breastfeeding mothers, founded by Lian Delos Reyes, originally from the Philippines. 
"The list goes on," Villaumé says, excited about the new developments that are happening in the province, and confident that St. John's will keep helping more entrepreneurs and tech companies develop while the city stays true to itself—a living example of thriving collaboration between locals and newcomers to help creative ideas flourish.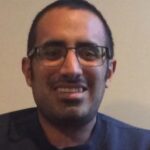 Javier Ortega-Araiza has multiple global experiences as a storyteller and social entrepreneur having travelled to over 30 countries. Now based in Toronto, he is a published author in both English and Spanish."