As an Ecuadorian living in Canada, Lucy Guerrero felt powerless when she first learnt about the 7.8 magnitude earthquake that struck Ecuador last Saturday, April 16th.  "I would have liked to take the next plane to go and help," she says.
The therapist Josy Valero-Frias explains that immigrants may experience feelings of sadness, fear, shock, lack of control, and disbelief when a disaster strikes their countries of origin.  She adds that these can be due to limited communication with loved ones, lack of or partial knowledge of the situation, and inability to change it.
Valero-Frias also says that other citizens in the country of residence likely do not always empathize, which can make immigrants feel isolated. She recommends finding or creating a community of support. "Donating can also help with the feelings of helplessness and guilt," she suggests.
Support from Canada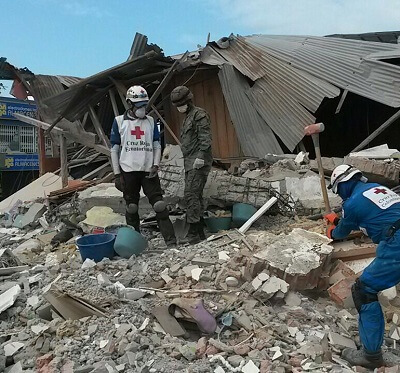 After the earthquake, Ecuadorians across Canada have united both to strengthen their community in this country, and to raise funds by organizing events, raffles, and contests; selling traditional food; and offering concerts of Ecuadorian and Latin American artists.
"It is nice to see how we have come closer in these circumstances," says Guerrero, who is one of the organizers of the "Toronto Unites for Ecuador" event that will take place on Friday, April 29th. All the funds raised will be given to Guerrero´s daughter, who now lives in Ecuador, so that she canalizes the help directly from there.
Christian Basantes, president and member of the Ecuadorian Association of British Columbia, also replaced his initial feelings of powerlessness with gratitude towards the people who have expressed their support and solidarity to the country. On Sunday, April 24th, this Association held the "Ecuador Earthquake Emergency Fundraiser" event, which took place in Vancouver. "In this way, we are building our country from another country," says Basantes.
On the same day and with the same objectives, the Comité de Solidaridad SOS Ecuador (Committee for Solidarity SOS Ecuador), formed by almost 20 Ecuadorian and Latin American people living in Montreal as a fast response to the country's needs, held the Tarde Solidaria Cultural (Cultural Afternoon for Solidarity). 
The three organizations plan to have similar events in the future.
Nicolás Trujillo, Ecuador´s Ambassador in Canada, explains that the Embassy has coordinated help at a federal, provincial and municipal level. He adds that people interested in donating can also do so through their webpage or by delivering articles at the Embassy and Consulates in Ottawa, Toronto, Vancouver, and Montreal.
He highlights the importance of donating only the requested articles, as those will help to cover the most urgent and essential needs; and invites people to look for more information at the Embassy´s Twitter and Facebook accounts. 
Another option is donating to the Red Cross. Diego Castellanos, spokesperson of Red Cross Ecuador, explains that this organization has worked on actions of immediate response by offering pre-hospital care, psychosocial support, restoration of family links, water and sanitation programs, humanitarian assistance, and damage assessment and needs analysis.   
He encourages people to make monetary donations instead of sending clothes, food, or medicines from abroad. "The money spent in buying and sending them by plane could be better used getting construction materials or hiring people at the affected zone to reactivate the economy of many families."
Raquel Freile, volunteer in the area, considers that people living outside the country can also contribute with ideas of projects and initiatives from abroad that can be implemented in Ecuador.  
Help, for what?
This earthquake is the strongest that the country has had in decades. Six Ecuadorian provinces are now on red alert.
According to the latest official assessment, there are 655 deaths, 48 people disappeared, 29,067 people sheltered, 113 people rescued with life, 6,998 buildings destroyed, 2,740 buildings and 281 schools affected, and 17,638 people who have been medically attended since the earthquake.  
The doctor Eduardo Noboa assisted in an area. He explains that in these situations there is a lack of attention to people suffering from chronic diseases. "There is also a lot of anxiety, people are overwhelmed and they do not know what to do." He adds that that lack of medical infrastructure is another problem, and that this is worsened by a workplace absenteeism of doctors because many of them were also injured.
Freile describes that the situation in general is difficult. "There is a lot of people without access to clean water or food. Many of them have lost their homes or the places where they work, so they have no source of income."
Castellanos explains that there are three phases when offering help in disasters such as this one: emergency, rehabilitation, and reconstruction. He highlights that help is needed throughout the three phases, which will last at least two years.
"This is a marathon, not a sprint," says Trujillo, who is thankful for the help from Canadians.
Freile concludes by encouraging people to maintain their solidarity.  "Let´s help bring life back to these places that are now completely destroyed, but have the desire and strength to forge ahead."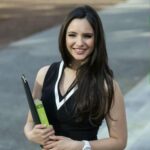 Belen Febres is a Phd Candidate at Simon Fraser University with a focus on Community Media and Health Communication. Belen collaborates with historically silenced communities and communication initiatives to co-create spaces for self-representation and social change.