Fusion salsa flavours: Think Tuscan-habanero, pineapple-jalapeño, and cilantro-lime-jalapeño. Also hand-pressed tortillas, and pork marinated in achiote, a red-orange, peppery Mayan spice. These are not items that come to mind when one thinks of a typical Manitoba menu.
Yet like many ingenious, unexpected combinations, these fusion flavours have found a place to flourish in Canada's culinary scene. 
The nation's growing diversity is bringing new ingredients and foods to our palates; for immigrants, it is a conduit to a new beginning, a new adventure, and also a way to build a bridge between their old country and their adopted one. 
It is a bridge like this, between Canada and Mexico, that spurred the creation of Yucatan Taco Man, co-founded by Warren Redeker, originally from British Columbia, and Mercy Santiago, who comes from Yucatan, Mexico. Their concept focuses on bringing unique and authentic flavours from Yucatan through two well-known Mexican food staples: Tacos and salsas. 
Redeker and Santiago's story started at the beach when they met in Cancun, and shortly after fell in love. 
"I was working for the Government of Yucatan at the time," says Santiago, who was a lawyer by trade, while Redeker was working as a sous chef at a restaurant in Edmonton. 
Redeker has always been passionate about food – he won a gold medal as a youth chef in a regional Skills Canada competition – and during his time in Mexico, he learned how to cook the family recipes his mother-in-law had developed. 
The couple packed their bags and moved to Invermere, B.C., Redeker's home town, and launched their first food truck business selling typical Mexican food. It was not an easy beginning. 
"We had to do a lot of educating-the-customer type of work, like tutorials," recalls Redeker, who said that several customers were shocked to learn that real tacos were made with soft tortillas,  not the hard-shelled ones popularized in North America by fast food outlets such as Taco Bell. 
The food truck gradually gained popularity, but the cost of living in B.C. was high and Redeker and Santiago were pondering new horizons – ideally, somewhere they could settle and build their business.
Serving the Latin community in Winnipeg
After an 1,800-kilometre road trip – Redeker said their food truck possibly had 50,000 kilometers on it already – the couple settled on Manitoba, where they operate a seasonal business at the beach. Yucatan Taco Man is at Grand Beach Provincial Park in the summer, and in the winter Redeker and Santiago return to Winnipeg where they are building their salsa business.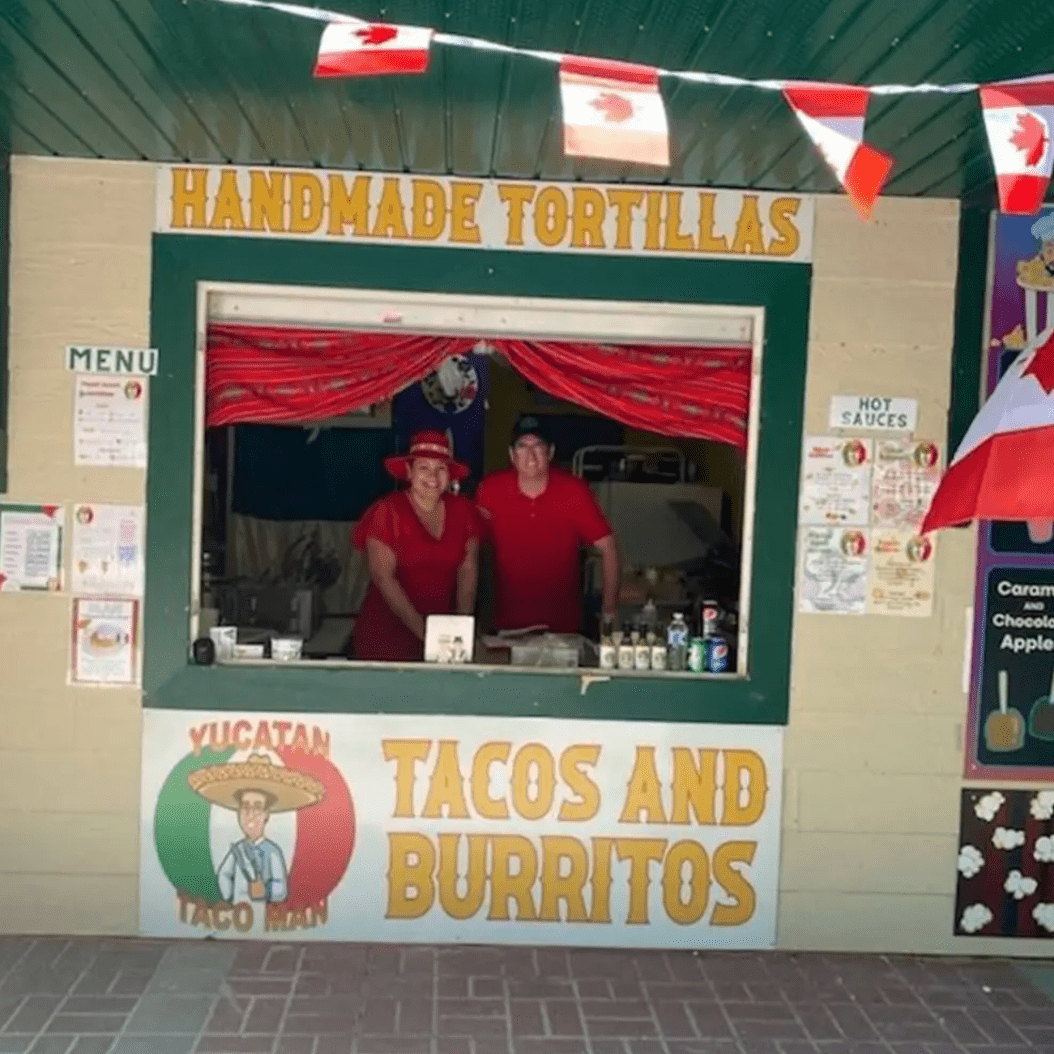 "There is a larger Latin community [here], more diversity," says Santiago, adding that they also have a large Canadian number of followers who have vacationed in Mexico and miss the food that delighted them during their trip.
"It was great to see people taste the tacos and be like, 'Yes! This is exactly what I had on vacation. here they are building their salsa business. Finally, I can eat something at the beach!'" said Redeker, who also acknowledges that tacos can be a competitive business, because every culture has designed its own version of the taco and infused it with particular ingredients.
"I remember being at a carnival, we were eleven food trucks, and out of those eleven, seven were selling tacos, but all of them were really different." 
Manitobans may have a taste for Latin food, but Redeker had to make particular adaptations to make it appealing to more customers. "We have the authentic flavours," he says, "but we need to present those flavours in a way that is visually appealing to what the Canadian audience is used to. I'll give you a simple example: Taking the stems out of the cilantro. It is something that is very time-consuming, but I know it makes a difference in how people see the taco."
Redeker and Santiago work long hours, but they appreciate the community they are building.
"Last summer, for example, I worked 88 days in a row, 10 to 14 hours per day," remembers Redeker. "But it didn't feel like work to me, compared to having a job where I work for somebody else.
"I'm chatting with people, I'm sharing what I'm cooking with my customers, I'm building a community with them. And this makes all the difference."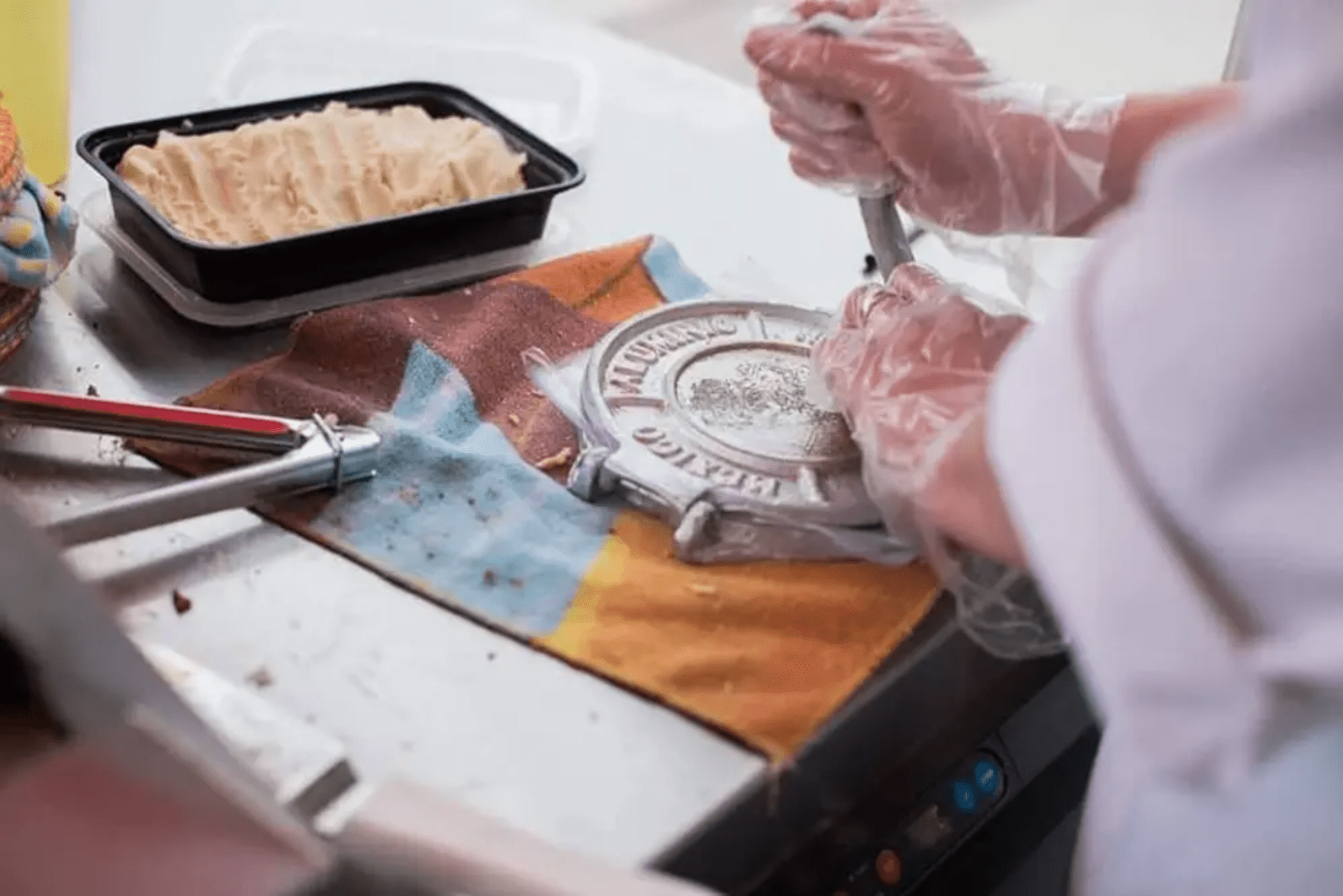 During these gruelling hours, another valuable resource is the strength of their partnership.
"We are grateful that we have each other because that gives us more resources to navigate the different aspects of the business," Santiago said. "Other people do not have that help, and it can be really, really hard, especially for those who are new to the market."
Santiago encourages newcomers who have the entrepreneurial spark to learn to ask for help – and to accept help – which can be challenging for self-starters but necessary to overcome the inevitable hurdles on the way to their goals.
For Redeker and Santiago, their next objectives are to bring ten different salsas to the market, open a permanent stall at the beach, and keep their food truck on the road. 
And while they seem laser-focused, they are prepared for the possibility of surprises.
"I am very proud of the roasted garlic serrano sauce, but it was an accident," Redeker said. "I left the garlic in the oven too long, and it ended up being this amazing creation."
The couple's whole business has been a stroke of serendipity. They were vacationing separately when they met in Cancun, and they might have continued with their lives the way they were. Their meeting changed the trajectory of their lives, and who knows what else life will bring?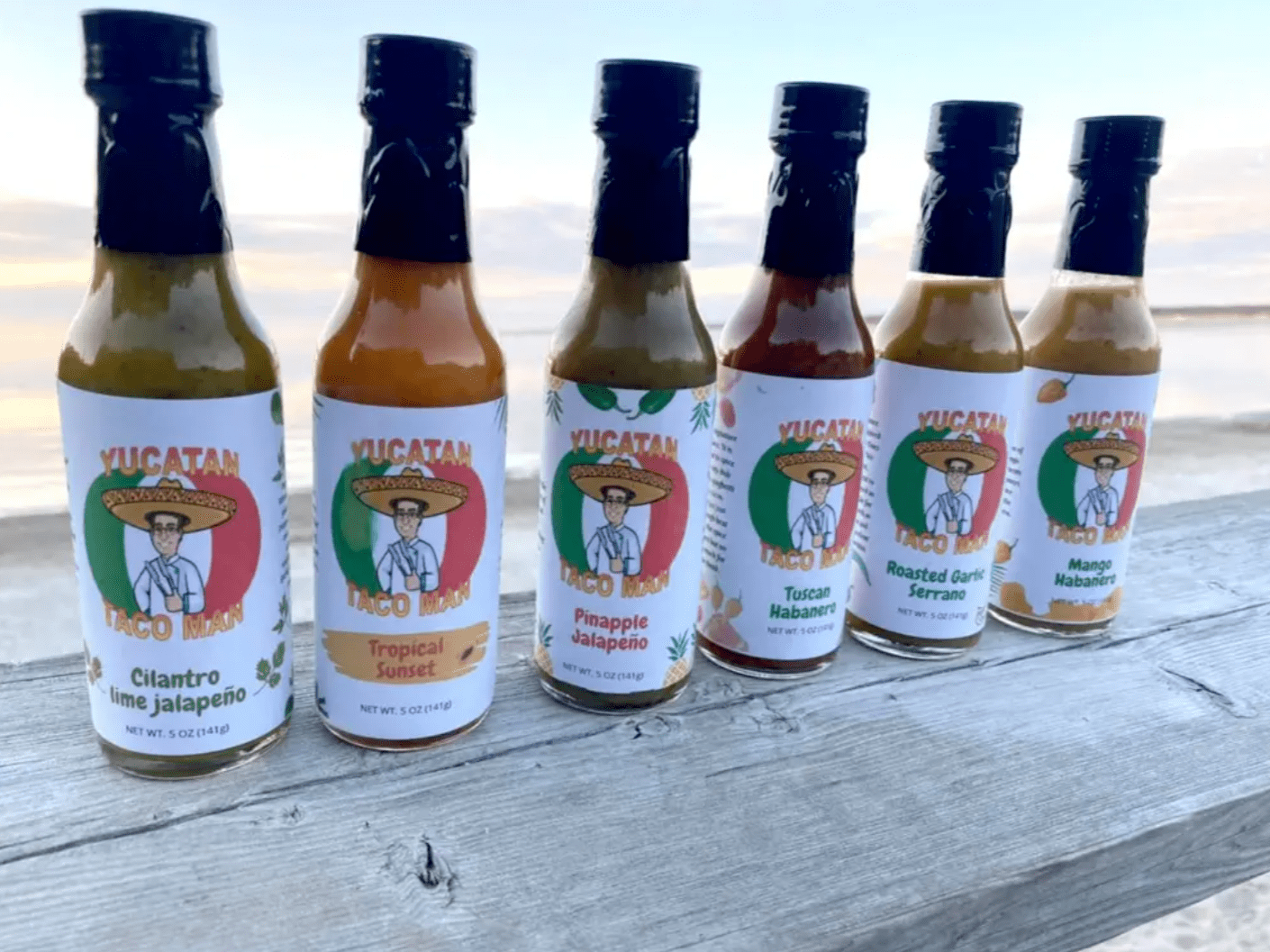 Lucky for Manitobans the couple's unexpected encounter brought delicious tacos.
______________________________________
This story was written as part of a partnership with the Winnipeg Free Press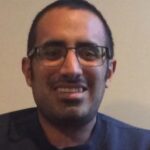 Javier Ortega-Araiza has multiple global experiences as a storyteller and social entrepreneur having travelled to over 30 countries. Now based in Toronto, he is a published author in both English and Spanish."