For more than 10 years, Alina dreamed of moving to Canada. After the beginning of the Russian invasion in 2022, she finally left Ukraine and arrived in Kitchener under the Canada-Ukraine Authorization for Emergency Travel (CUAET) program. She hoped to begin a new life here and restart her career, but Alina faces numerous difficulties in adapting to life in Canada and is thinking about returning to Europe.
Alina is not alone. There are many similar accounts among the 220,000 Ukrainians who immigrated here over the last year and could not find themselves. Some have already left Canada. Here are their stories:
Alina Maslova and her youngest son arrived in Ontario in May, 2022. She is 55 and has extensive experience as a bookkeeper in Ukraine and Poland, two masters' degrees in Economics and Jurisprudence, IT courses and experience working freelance at an American startup.
Her eldest son has been here for five years, works in IT, and lives with his wife and two small children. The youngest son, Vasily, is 25 and has a graphic design diploma from a Polish university and three years' experience as a web designer.
"Almost immediately it became clear that I couldn't get into IT, because the competition with graduates of local universities was too high, and the requirements for new employees were very high," Maslova wrote in a detailed email about her experience.
"After taking three-month accounting courses locally and unsuccessful job searches, it became clear to me that I couldn't find a job in accounting either. Without local work experience, even graduates of local universities with certification have to look for a long time, for months, for the first job," Maslova added.
Her youngest son, despite his specialized education and experience, also couldn't land a job in his profession.
Maslova and her son rented an inexpensive basement apartment and lowered their requirements for a first job. Both worked periodically in building renovation crews and as kitchen helpers, while they continued to send out resumés for jobs in their fields. In the fall they decided to go to work at a factory, as part-time work in a kitchen did not give them medical benefits or any hopes for permanent residency.
"Most of the factories are located far from the city, it is impossible to get to work and back by public transport. It is difficult to buy a car for a newcomer, because there is no money. After a long winter break, we managed to find a factory within a one-hour drive by shared carpool," Maslova said.
A month and a half later, she was fired, replaced with a local student.
"I have been a fan of Canada since 2013, when my eldest son decided to move to Canada. I dreamed of coming here. I think it is the best country in the world with huge untapped potential," Maslova said.
"But when 500,000 newcomers come to Canada every year and not as many new jobs are created, competition for every job is falsely created. There are hundreds of thousands of workers on the labour market who are ready to do anything to survive in order to receive a permanent residency, they are used as cheap labour," said Maslova.
"If I had at least something or at least someone in Ukraine, I will return. But I have nothing and no one there… And here in Canada I have no job, no prospects, including in a permanent residency, after the sponsorship program for parents was closed. My sons, of course, are trying to support me and get me to stay here in any way, but will it be possible? I don't know."
Marina Pavlenko and three of her children fled to Poland after the Russian invasion of Ukraine. After obtaining Canadian visas under the CUAET scheme, she moved with her family to Winnipeg. But she couldn't find work.
"In Ukraine I worked as a nurse. I have high qualification and more than 10 years of work experience in children's cardiology. When I arrived in Canada, I emailed my resumé to many employers. But without result. All of them required Canadian license," she wrote in an email.
"I could not find a job. I could not wait for years and spend thousands of dollars to verify my license," Pavlenko said.
Pavlenko's eldest son remained in Khmelnytskyi, Ukraine. She cried for days that she was so far from her son and from her hometown. After several weeks of unsuccessful job searches, she decided to return with her family to Poland, closer to her son and Ukraine.
"We have already returned to Poland and do not regret for a second with the children that we did not stay in Canada. Now we are in Warsaw. In Canada, it was hard for me with three children. (It) was not possible to find work," Pavlenko said.
Pavlenko said her family is now doing well. She quickly found a job as a nurse in Poland. The children go to school, and they really like it there.
Vadim Vyshemyrskyy left Kherson, Ukraine three years ago. He worked in Poland as a truck driver. After the Russian invasion, his family left Ukraine and applied for Canadian visas. Vyshemyrskyy came to Canada four months ago to join his family who had been in Canada for almost eight months before he arrived. But Vyshemyrskyy found the work in Canada difficult.
"Europe is more comfortable for work [with] 50 hours of driving a week there compared to 70 hours in Canada. A work shift in Europe is 700 km. Here it's 1000 to 1200," he said in an email.
"The roads in the cities are definitely worse. Trucks are longer, both tractor and trailers, and are more difficult to drive. Working in Europe is much more comfortable [with] gas stations, parking lots, showers and toilets. There is almost none of that here," Vyshemyrskyy said.
He also points out that Ukrainian diplomas and driving licences are not recognized in Canada. If you want to work officially as a truck driver, you need to spend a lot of time to get all the required qualifications.
"For sure if you wish, you can learn everything, pass assessments, find a job, etc. But it is easier for me to return to Europe," wrote Vyshemyrskyy.
Another reason why Vyshemyrskyy and his family decided to go back is the uncertainty regarding obtaining permanent residency.
"My work permit will expire in two years. What status will I have in Canada? Immigration lawyers aren't cheap. The prospects are vague and the government does not bring clarity," he said.
"Therefore, in order not to wait until you are kicked out of Canada, it is better to leave yourself. Canada allowed me to work here and gave me financial assistance, my wife and daughter learned English well here, thank you," he wrote.
Vyshemyrskyy, 50, said he will now try living in Spain.
Ihor Michalchyshyn, CEO and executive director of the Ukrainian Canadian Congress (UCC), acknowledges the difficulties many immigrants face when arriving in Canada.
"Definitely some people have been returning to Ukraine, they cannot stand the separation from their loved ones. Others cannot find a job in their specialty in Canada or face the need-to-know English or French at a high level and cannot confirm their Ukrainian licenses and qualifications in Canada," Michalchyshyn said in a statement to New Canadian Media.
He said he knows of a highly qualified doctor from Ukraine who works as a bus driver in Canada, an issue faced not just by Ukrainians but also other immigrants. He said he doesn't have data on the percentage of Ukrainians who leave Canada, but stressed the UCC works with the government to provide refugees with assistance.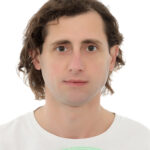 Yuriy Umansky, a former journalist in Ukraine with a focus on politics, economics and social life, now lives in B.C.