In previous weeks, we discussed Canada's strategic plan to attract new permanent residents who could help fill gaps in the country's labour market. Settling in Canada and continuing our professional career here is a very attractive proposition, as it offers a relatively safe and peaceful place to live as well as vibrant cities and breathtaking natural reserves.
In addition, despite the uncertainty of global markets, there is increased growth in particular regions, including in the so-called "Silicon Valley North" area — a 114-kilometre stretch between Toronto and the Kitchener-Waterloo-Cambridge triangle.
To capitalize on this increase in opportunities, it is critical to be well-prepared and well-informed as to how to develop a competitive advantage to thrive in the Canadian market. Even though both the labour and the business/entrepreneurial fields offer a wide array of possibilities, a competitive edge can highly increase the probabilities of success. 
Start your process before leaving
Everybody has a different reason to move to Canada or leave their country of origin, but since this article is addressed primarily to professionals, the first pertinent piece of information is how the Express Entry program makes it possible to start your immigration process before leaving your home country. 
The Express Entry program targets professionals that can fit a specific profile, and therefore, there are requirements in place for somebody to be considered as a candidate. In future articles, we will share more tips and advice focused specifically on Express Entry, but for the moment, the main advice is to sharpen your English skills. Your score in either the IELTS or CELPIP tests is one of the most valuable components of your Express Entry score and can make a difference as to whether you are accepted through the program or not.
Starting your immigration process from the country of origin has numerous advantages, as it allows prospective immigrants to better process upcoming changes and have more time to prepare financially and establish the necessary networks from abroad, either with potential employers or with contacts that can be of help for business opportunities. 
Currently, in the regulations established by the Federal Government, it is indicated that a person, once accepted as a permanent resident, has 12 months after finishing their medical test to officially "land" in Canada. Especially if you are moving with a family, this period of time can be very important to scout for housing, school districts and so on. 
Virtual networking
The changes generated by the pandemic in the working landscape have substantially altered the way in which business is conducted. If you have set your sights on moving to Canada, the "transition to Zoom" makes it easy for you to access virtual events in your future city of residence that otherwise would be restricted to in-person attendees.
This opens up the possibility for future new Canadians to engage in virtual networking relevant to their field of action in order to boost their prospects once they land. There are numerous events and groups that can be accessed from anywhere, and the connections that can be generated through these can save a future new Canadian a lot of time and money. 
A quick Eventbrite or Google search can showcase all the numerous happenings that are taking place, and most are very friendly and open to newcomers.
It is also important to note that LinkedIn is widely used in Canada as a professional social network, and people are generally open to supporting those who ask for help. In Canada, people are very proactive about reaching out to people whom they wish to connect with professionally, so our recommendation is to let go of the shyness and reach out to those people that you feel could lead to a good connection.
Start with a LinkedIn search and invite someone for a "virtual coffee." As you will find, most people will respond positively, and their advice can also be very valuable, especially before a major transition like changing your country of residence.
Focus on niche markets adequately
In contrast with other countries where labour markets place a stronger emphasis on broader skills or particular degrees, from my experience in Canada, it is important to find specific niches of action where a competitive edge can be developed.
For example, skills such as speaking Spanish fluently can be invaluable for Canadian companies looking to bolster their operations in Latin America or Spain, or that already have operations in those countries. 
In addition, the understanding of a particular culture can also be an outstanding asset. It is important to also note that in Canada, the average professionals are constantly preparing themselves, trying new things, and the offerings of continuing education are highly sought-after and way more valued than they are in other locations where I have worked or lived. 
There are many niche-specific courses that can help you get a competitive edge and find your field of action either as an entrepreneur or employee. 
Diversify yourself
One of the things that significantly caught my attention during my time in Toronto was that many people do several activities which in the professional world would be called "slashes." This means, for example, the filmmaker-professor-advertiser. They do this with a two-fold purpose: one, to diversify their interests, and two, to supplement their income. 
Therefore, my recommendation is that you can find various niches of action that complement each other and that can feed on each other's success. It is very possible that you will find this as you sharpen your skills, and you will find that this helps you to not be fully dependent on your employer and on an uncertain labour market, increasing resilience and resourcefulness to systemic shocks. Canada is a country where it is relatively easy to register a business, and Toronto is a very dynamic city to do business. 
Time to go!
You can plan all you want, but at the end of the day, the most important thing is to take the chance and take the risk of starting the adventure of moving to a new country. As Wayne Gretzky said, "you miss 100 per cent of the shots you don't take," and even if immigrating or moving to a new country is not for everyone, those who decide to do so and develop an entrepreneurial attitude and skills will find plenty of open doors.
I know several people that crafted the perfect plan, meticulously developed over the course of a few years, but when the time finally came, they didn't take the leap.
Canada is not for everyone, but if you decide that moving here is your next step, it is a country that will await with open doors. It is up to you to make the final choice.
---
This article was initially published in Spanish as part of a partnership between New Canadian Media and El Pueblo, a Mexico-based outlet.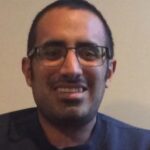 Javier Ortega-Araiza has multiple global experiences as a storyteller and social entrepreneur having travelled to over 30 countries. Now based in Toronto, he is a published author in both English and Spanish."