Despite the success of Ottawa's fast-track program for immigrants, as highlighted in a recent government report, some stakeholders are calling for the system to be made more inclusive.
Express Entry was introduced in 2015 as an application management system for three categories of immigration: Federal Skilled Worker Program, Federal Skilled Trades Program and Canadian Experience Class. The purpose of the program was to provide a streamlined and quick process to respond to labour trends in Canada. Its points system is designed to identify foreign individuals with a high degree of success potential in Canada. Those who meet the criteria are invited to apply for permanent residence. 
Age is a factor in the points system, with maximum points, 100, being awarded to 20-to-29-year-olds. Individuals start to lose five points every year after that.  Level of education is also valued, with highest possible points, 150, given to single persons holding doctoral degrees. Immigrants with spouses and common-law partners get slightly lower scores (140 points). Proficiency in Canada's official languages can earn a newcomer as many as 160 points. 
Age, Canadian experience criteria seen as too tight
Irina Vorobyev, a Toronto based immigration consultant, would like to see changes to the age requirements. Express Entry currently favours those who are under 30. "It's only fair for young people," Vorobyev said. In her view, the age limit should be raised to 40 " because the retirement age in Canada is 67-years-old. So if somebody comes here, with high education, with great language skills, they have potential to be established in Canada." Vorobyev provides her services to people coming to Canada from the Russian speaking parts of Europe and Asia (countries like Ukraine, Kazakhstan as well as Russa). 
Mehdi Mozayan, who also works as an immigration consultant in Toronto, feels that the Express Entry points system unfairly excludes Iranians, an immigrant nationality he specializes in. "The rules and regulations are so bad that the Iranian people cannot enter Canada through Express Entry," Mozayan told NCM. "Almost half of the points they are giving are for those who have Canadian experience. None of the Iranians can get these," he said of the clients he typically represents. Mozayan used to help newcomers navigate the Express Entry labyrinth, but he says that he stopped handling Express Entry cases because "[Iranians] are not qualified. It's too hard."
Government praises labour market outcomes of Express Entry
The government's own report on the Express Entry program paints a rosy picture. According to the May released document based on 2015-2018 data, immigrants who entered the workforce using the program achieved high degrees of success, so it is easy to see why Mozayan and Vorobyev want it made more inclusive. 
The report— titled "Evaluation of Express Entry: Early impacts on economic outcomes and system management"— says that entrants are "demonstrating high levels of labour market participation" and "applicants generally outperform their non-Express Entry counterparts." They are earning as much as 20 per cent more than their counterparts outside of the program. The results also show that 95 per cent of the applicants have become economically established, and 83 per cent got jobs in their primary occupation. 
The glowing report is enough to make anyone optimistic about Canada's immigration policy. However, the report is careful to point out certain blindspots. A fraud detection mechanism like the Express Entry Validation and Verification Process was discontinued, which the report attributes to capacity issues and the lack of coordination. Electronic inefficiencies are also highlighted, for example the fact that clients were unable to correct any errors in their applications once uploaded. 
Despite the need for improvement, other countries have taken note of the quality of Canada's general immigration policy. The Organization for Economic Cooperation and Development (OECD) praises Canada's immigration policy in its report titled "Recruiting Immigrant Workers:
Canada 2019." It singles out Express Entry as having "greatly improved the management of labour migration." It calls for the abolition of the "Federal Skilled Trades pathway" and recommends that "a single refined entry grid, based on minimum criteria of the Comprehensive Ranking System, would ensure common standards for all federal high-skilled labour migrants."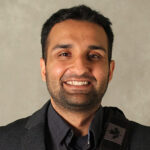 Mansoor Tanweer is New Canadian Media's Local Journalism Initiative reporter on immigration policy. An immigrant himself, he has covered municipal affairs and the Brampton City Council in addition to issues relating to newcomers over several years.