The group representing immigrant businesses in New Brunswick wants to know why so many entrepreneurs are packing up and leaving.
Janet Moser, executive director of the New Brunswick Business Immigrants Association, says her organization will be launching a survey in September consisting of in-person and online contact to find that answer.
"We want to try and come up with the actual reasoning for newcomers, who are here or were here, initially, to start a business, and why they are leaving," Moser said. "What was the final reason in their decision to leave?"
The goal is to have the survey completed by January or early February and forward that information in a report form to federal, provincial and local governments, noted the executive director.
While Moser is hesitant to put a figure on the exact number of immigrant businesses leaving the province, 2020 data from the New Brunswick Institute for Research, Data and Training at the University of New Brunswick revealed that up to 50 per cent of immigrants go elsewhere after five years. 
One of the things the association is hearing as a possible reason for leaving, Moser said, is the speed of doing business in the province.
"They are coming from big cities, big countries and everything is moving very quickly," Moser said. "A lot of them find Toronto or Vancouver interesting because the speed of business there would be much different than it would be here."
Moncton businessman Ketan Raval said starting such an operation whether it's in big or small centres can be overwhelming for newcomers. The association needs to play a bigger role in helping immigrant entrepreneurs feel more comfortable in their chosen surroundings, he said.
"This is a different ecosystem," Raval, who immigrated to Canada from India, said. "If you are an immigrant or come from a different culture, you don't know how to use, (for example), this food. That, itself, becomes a barrier because you don't want to get yourself intimidated. There are a lot of these small but important pieces where NBBIA can play a bigger role."
Those types of things are missing in New Brunswick and a lot of immigrants move elsewhere and abandon their dream early because of it, he said.
Moser agrees that not enough thought has been put into the cultural side.
Helping immigrants identify themselves within the Canadian environment, providing guidance as they enter the business community, and explaining why the practice of doing business in this country is different than what they are used to are areas that need to be focused on, Moser said.
"The mission for us in the next year is to identify the gaps," Moser said. "If we can work with folks in whatever way, whether that be sending them or bridging them to another organization or working with them firsthand in a mentoring capacity, we will do whatever we can but we have to know what that is."
The association, meanwhile, hopes to use the $373,600 given to it in January through the Atlantic Canada Opportunities Agency's Regional Economic Growth through Innovation (REGI) program to strengthen itself and better meet the challenges ahead.
"We just want all newcomers to know what's happening in the province, who is doing what, where the funding opportunities are if they need it, how to access funding and what are the actual Canadian standards in doing business in this country."
___________________________________________________
Michael Staples is a  New Canadian Media correspondent based in Fredericton, New Brunswick. This story and photo are part of a partnership between SaltWire and New Canadian Media.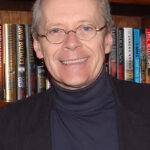 Michael Staples is a retired daily newspaper reporter from New Brunswick with more than 30 years experience. He has travelled extensively with Canada's military and has reported from Croatia, Bosnia-Herzegovina, Kosovo and Macedonia during the Balkans War and from Haiti in 2004 following a three-week bloody rebellion that saw then-president Jean-Bertrand Aristide flee the country. He has also written extensively about Canada's involvement in the Afghanistan War. Michael has considerable experience covering crime, justice and immigration issues. In 1999 he was the lead journalist reporting on the airlift of hundreds of refugees from Kosovo to Canadian Forces Base Gagetown. He has been nominated twice for Atlantic Journalism Awards.