Imagine coming to a new country where you have to start your whole life afresh with little to no job prospects, minor knowledge of the country's official languages and $10,000 debt. Such is the plight of many refugees who are already in Canada, a large number of whom are still paying back loans years after arriving in the country.
"I have had to help a lot of my clients renegotiate, terms of their loans most of the time," says Donia Jomaa, an outreach settlement worker for the Jewish Family Services of Ottawa.
"Most of the time, it is only the interest on the loan that is waived," she adds.
Waiving accumulated interest is the incentive given to defaulters by Immigration Refugees and Citizenship Canada (IRCC), the department authorized by the government to administer the loan program.
However, experts warn against waiving the loans of newly arrived refugees given the large number of vulnerable populations in Canada who are currently struggling to pay them back.
The Immigration Loans Program
Over the years, the ILP scheme has helped many refugees to settle in Canada, but it has been a source of worry for others. Some have even had to use part of their food budget to pay back the loans, on which interest rates vary from 1.26 to 4.24 per cent.
Knowing how serious this sort of debt is, some refugees focus on getting employment to repay the loan rather than taking advantage of other opportunities like education.
"Most of these refugees, often led by the motivation of repaying debts, do not take advantage of language and job training opportunities available to them as opposed to the longer term investment of their own employment status in Canada," says James Milner, an expert on immigration and an associate professor of political science at Carleton University.
Between 2008 and 2012, 97.8 per cent of loan recipients were refugees.
The Immigration Loans Program (ILP) was created in 1951 to help European immigrants when they first came to Canada. Originally known as the Assisted Passage Loan Scheme, it was expanded in 1966 to include immigrants from the Caribbean and later in 1970 to include immigrants from other countries.
Today, these loans are mostly available to refugees. In fact, between 2008 and 2012, 97.8 per cent of loan recipients were government-assisted refugees (GARs) or privately-sponsored refugees (PSRs).
Between 2008 and 2012, Iraqis topped the nationalities of those who accessed the loan with 27 per cent. Afghans formed 10 per cent of recipients while Ethiopians took nine per cent of the loans.
This money is meant to cover the transportation and health costs of the refugees as they try to resettle in Canada.
Waiving loans for Syrian refugees
The government has announced that they will waive the repayment of this loan for Syrian refugees that are arriving in Canada. Some people believe it should be waived for those refugees who are already in the country and are struggling to pay.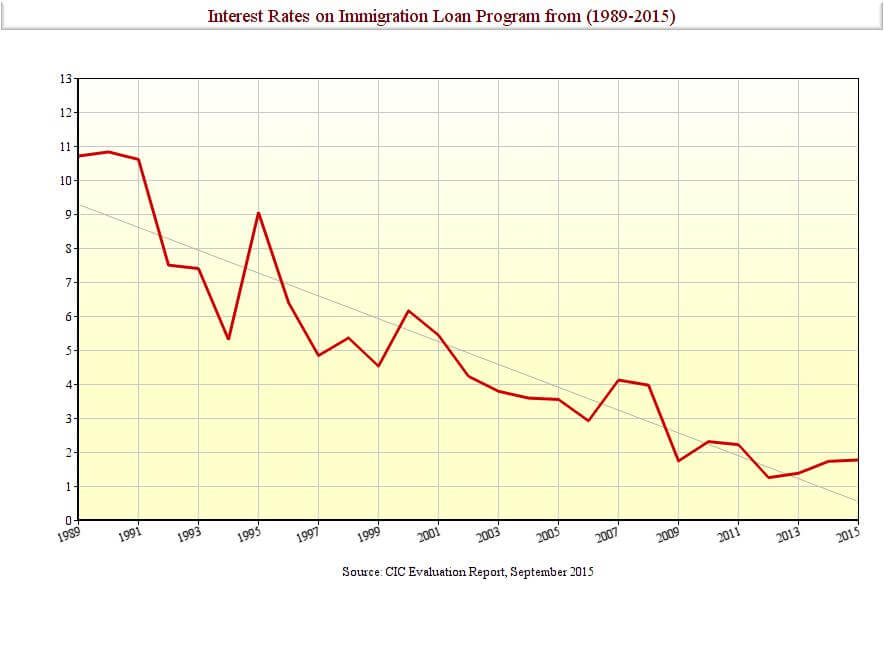 Interest rates in the ILP have seen a steady decline from 1989 to 2014, dropping from a high of almost 11 per cent to below two per cent in 2014. Still, paying back any amount can be challenging even years after arriving in Canada.
Jomaa, a refugee herself, has been in Canada for 12 years. She says the move to waive repayment for Syrian refugees "could make other refugees who are struggling to pay back their loan feel the system is unfair to them."
Jomaa thinks the government should reconsider waiving the interests for those who are paying at the moment. She cautions, however, that the waivers should be done moderately so that the government can continue to bring in more refugees.
Evaluation and recommendations
Through the IRCC, the government launched a report that evaluated the ILP in September. The report highly recommended that the IRCC should ensure "the use of interest and interest relief are appropriate to the financial situation of the client and also [provide] mechanisms to allow for debt forgiveness where necessary".
Milner says that caution must be taken when spending money on the refugee loan program so that other vulnerable groups are not overlooked.
"The government of Canada has the responsibility to a wide spectrum of populations within the society and elsewhere," he says.
Milner says responding to the needs of the refugees must be based on the understanding of how they can receive the best support possible to integrate and establish a productive life in Canada. However, he adds that government must "ensure that's comparable and equitable given the needs of refugees but [also given] the needs of other populations who also require government support in Canada."
Milner says that caution must be taken when spending money on the refugee loan program.
The report also found out that the ILP was highly under-utilized. It's meant to be used for housing, transportation and utility deposits and is almost exclusively for government assisted-refugees. The report therefore recommended that the IRCC should start "considering opportunities such as the expansion of the in-Canada assistance loan to improve labour market access for all newcomers, including refugees."
Jomaa speculates that this will help many refugees, especially those who have the entrepreneurial skills necessary to start their own businesses. She says this might even help them repay the loans on time.
The report concluded that there is indeed a need for financial assistance for refugees to resettle in Canada "However, the use of a loan may not be appropriate for everyone in this group."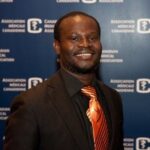 International Storyteller. Freelance Writer. Graduate, Carleton University Journalism School.