In March and April, more than three million Canadians lost their jobs, while more than 2.5 million people saw their job hours significantly cut back. Government interventions put in place to flatten the curve of the COVID-19 after the WHO (World Health Organization) declared a pandemic have uprooted people's routines and sent shockwaves through the economy. Most customer-facing jobs have been affected, except for warehouses, pharmacies and supermarkets, which are considered essential services and have increased their hiring.
The financial hardship continued in April, as more than seven million people have applied for federal income support. This includes workers, contractors and business owners who have applied for aid through the Canada Emergency Response Benefit.
According to labour market experts, the pandemic is accelerating the future of work. Trends already predicted by researchers, such as moving towards freelancing and e-commuting are intensifying during this period of physical distancing. To thrive in these uncertain times, employees, entrepreneurs and business owners need to embrace digital technologies.
"Many businesses were particularly caught off guard by the pandemic and will need to invest massively in social media to have or expand their digital presence," said Christie Westman, a career training and development specialist.
"This might be an opportunity for positioning yourself as a freelancer or consultant in case you are somehow familiar with this digital environment," she said.
'Make Lemonade from Lemons'
Saulo Mendonça lost his job at NGEN Communications because of COVID-19. He was a project manager at the advertising agency which specialized in real estate. Despite being out of a job, Mendonça saw opportunity in the pandemic.
"A door is closed but a window is opened," he remarked.
As soon as he knew about the impending layoff, Mendonça updated his resume and cover letter and began reaching out to his friends. In just over a week, his networking paid off, and he was hired as a marketing analyst at Cosmetica Laboratories.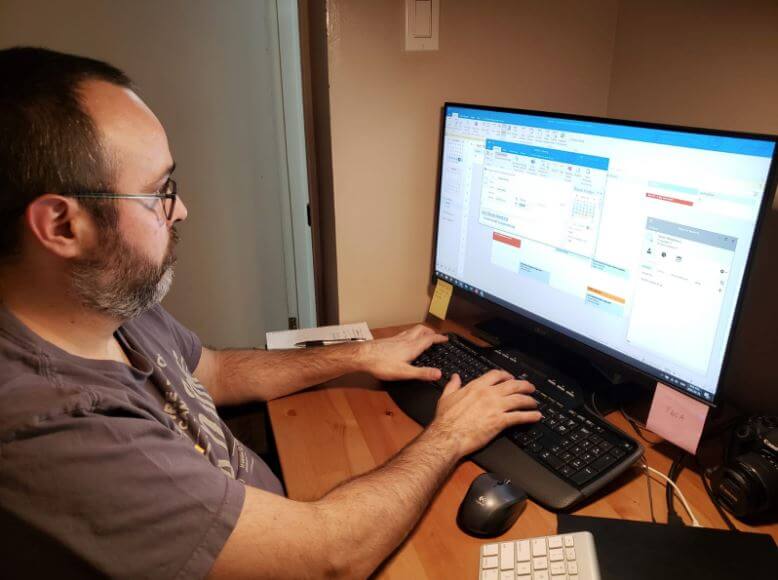 "I had many things to complain about, but I chose to make lemonade from lemons and moved on focusing on the goal. It was a dream come true," Mendonça said.
It was the first time Mendonça went through the entire hiring process online. He was interviewed by a recruiter and a company executive through the internet and completed his training online. Part of his training involved learning how to present and sell products via video conferences.
"Today, digital is the new mass media and will require companies to be more creative," Mendonça added.
A chance to upgrade skills
Joyce Alves Waquil sees in the pandemic a chance to develop new skills. Waquil was working as an administrative coordinator at a fundraising agency. At the end of March, all of the company's 300 employees were temporarily laid off. Instead of being discouraged, Waquil enrolled in a digital online marketing course to deepen her knowledge in the field.
"Digital marketing was a way that I've found to match my interests in technology, content and people, and, at the same time, try to go back to the communication field," she explained.
The course is divided into six modules and lasts 24 hours. Waquil says she's not looking for another job right now, instead, she's dedicated her time to practicing what she's learned.
"My idea is to present a digital content plan to the company," she said.
Augusto Giroto is a manager at a busy restaurant in the heart of Toronto's financial district. He was one of 120 employees temporarily laid off after the provincial government's declared a state of emergency. Giroto applied for Employment Insurance (EI), while his wife continues to work. Both of them have some savings they can rely on for the next couple of months while they follow the government's physical isolation protocols.
Giroto, concerned about his job prospects, is upgrading his skills by enrolling in some online courses, including one with the Ministry of Labour, Training and Skills Development of Ontario. One of the courses focuses on the rights and responsibilities of supervisors under the Occupational Health and Safety Act.
"This course will help me get back into the role with a little more qualification," Giroto said.
Giroto expects to be rehired after the pandemic.
Career pivot possibilities
The pandemic may also provide a chance for people to pivot in their career to a different field. For those in senior positions who have lost their jobs, Westman says they may find employment faster if they apply in a different sector that has been positively impacted by COVID-19. 
"You might focus not only on positions in the same level of seniority that you were in but also in a lower seniority level position, particularly from the current booming industries, to expand the possibilities of your hiring," said Westman. The career consultant also says the pandemic will help "professionals see which jobs and industries are crisis-proof and consider whether they want to make this transition since new crises might occur."
___________________________________________________________
This story has been produced under NCM's mentoring program. Mentor: Marcus Medford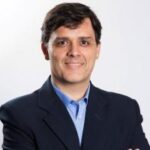 Experienced professional with over 25 years of experience in Communication and Journalism, specialized in People Management. Passionate about constructive journalism, storytelling, creative writing, co-creation, new technologies, social innovation and the science of well-being. My mission is to engage people based on more humane, empathic, transparent, authentic, relevant and innovative communication.