Six days a week, before the sun sets, Samuel rides his bicycle for 30 kilometres, the distance that separates his basement apartment in the Toronto neighborhood of Roncesvalles to the No Frills grocery store in Mississauga, where he works the night shift as a janitor. 
This was not the type of job he had dreamed of after earning a civil engineering degree from the Monterrey Institute of Technology and Higher Education in Mexico. But jobs there are scarce, he says, and they don't pay well.
"They expect me to intern for six months, without pay, and then, if they decide to give me a full-time job, they would pay me something like $500 (or) $600 a month. It is ridiculous, considering how much tuition costs," says Samuel.
The 23-year-old is one of three young men New Canadian Media interviewed to learn their stories of financial survival in Canada. NCM has agreed to use pseudonyms for the men to protect their identities given their precarious immigration status.
Samuel decided to come to Canada on a whim, after a one-hour call with his friend, Eduardo, also 23, who convinced him he could make good money in construction in the Greater Toronto Area (GTA).
Before arriving in Canada, Samuel was a manager at a trendy nightclub in Monterrey, Mexico at a type of bar that gathered the heirs and heiresses of the city's most influential families. That buzz and vibrant nightlife was in stark contrast to the solitude of his current endeavour.
Working Without a Social Insurance Number
When Samuel arrived in Toronto, on a tourist visa, pretending to be on a one-week vacation, he tried three different jobs: roofing, drywall, and insulation, none of which worked out for him. He despised the long hours of construction and was fearful of the hazardous materials he was exposed to during insulation jobs – like attics full of asbestos fibres.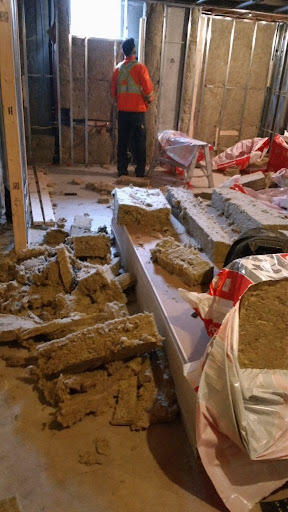 Then, as he was close to running out of money, a friend connected him to a cleaning company that contracted out to several grocery stores. The job didn't require a social security number and paid him through cheques, which had to be cashed at a Latin American food grocery store as per his friend's precise instructions. The check-cashing business operated in the back, on the other side of the wall that marked the end of the counters.
The shop took a cut of his salary to cash his cheques. Samuel felt the fee was exorbitant, but it was work that would sustain him through the winter.
Thus what he intended to be a job lasting a season, turned into a year.  
Samuel's is not an isolated story, but rather one more example of a perennial parade of international  professionals who share the same path. The Migrants Rights Network estimates there are more than 1.6 million migrants without permanent resident status in Canada. 
Some of them are university-educated but disappointed by the lack of opportunities for professional development in their countries of origin. They fly to the United States or Canada as tourists, and look for jobs in order to build a solid financial foundation.
'Horror Story' Jobs
Take Eduardo and Agustín, for instance. The two Mexicans went to private schools, and both come from upper middle class families. Now they are both working in Canada without papers. 
Eduardo, in the construction trade, has been around long enough that he has made friends that got him into the union. Agustín has one of those familiar faces, and he waves at us as he hangs from the 45th floor of a building where he is in charge of cleaning the exterior windows.
As we share the table at Hunter's Landing, they reconnect with their old selves. They wear fancy-looking pants and Lacoste T-shirts. They reminisce, sure, but they also seem happy with their new lives – so much so that Agustin complains: "I wish I knew about this job sooner. I wouldn't have spent so much money on college." He ended up forking the equivalent to $55,000 CAD to get an international business degree through a credit-scholarship program, which meant he only needed to pay back half of the loan over time. 
But upon graduating, he found that the average salary wasn't even enough to cover the loan. So, he decided to fly to Canada instead, where he initially worked pressure-cleaning a chicken factory in Markham.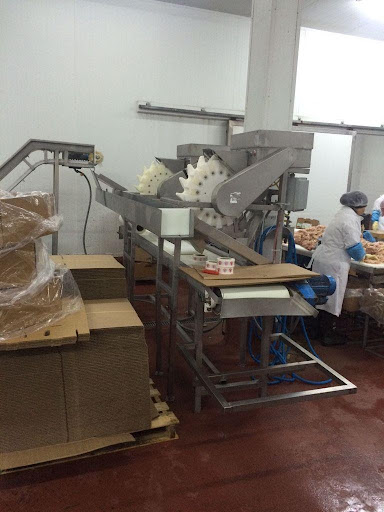 "It was a horror story," he recalls while providing a list of restaurants to be avoided. 
"There is no cleanliness and food safety whatsoever, and the way we get treated is like we are not even human," says Eduardo, as he recalls countless unpaid overtime shifts, the unsanitary conditions, including the lack of a proper drainage and the blatant exposure of life-threatening chemicals, and the time that "The Boss" – as he calls him – threatened a former employee with "burying him and all his family."
Path to a New Life
He then switches the conversation to the different ways that they have been figuring out to legalize their stay in the country. Colleagues from Colombia, Argentina, Jamaica, France, Spain, the UK, and beyond are all looking for ways to stay.
"The easiest way is to get married," says Eduardo, adding that he had been about to secure a marriage deal with a woman for $8,000, which would have helped him get papers to stay in the country legally. It's about what he makes in a month.
"It was worth it," he says. "But then, she changed the deal and wanted $20,000." 
Yet, he feels optimistic that something will eventually pan out.
"The government knows that we might overstay, but they let us in because – let's face the reality – a lot of people are not willing to do these jobs," he says. 
"In Mexico, maybe we would not do these jobs. But here, these jobs are our path to a new life. They are our path to settle in a new country where we can be ourselves. And, to be honest, they pay a lot more than we would earn if we got a job at an office back in Mexico."
Hope drives them. They still dream that they will get to stay, and they say that if they do, they hope to have the opportunity of guiding future generations of youth who come to try their luck. 
"It is really hard," says Agustin. "We were somehow fortunate because we have made friends. But many people try to take advantage of people like us, because we are, on paper, illegal. But maybe someday, we won't be, and we will be able to change the narrative for others."
---
This story has been produced under NCM's mentoring program. Mentor: Fernando Arce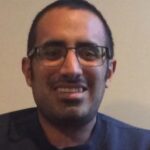 Javier Ortega-Araiza has multiple global experiences as a storyteller and social entrepreneur having travelled to over 30 countries. Now based in Toronto, he is a published author in both English and Spanish."