Getting back home from the Toronto International Film Festival (TIFF) in 2019, TIFF Hamilton delegate Paize Usiosefe couldn't stop thinking. "You don't have a festival that represents you, your community." Usiosefe says it was that moment the HBFF was born. 
A Nigeria-born filmmaker, Usiosefe is also the producer of the feature film Yakubu and Amazon Prime sitcom Family and Friends. He says platforms like the HBFF help amplify marginalized voices. "It is uplifting for BIPOC filmmakers to know there is a platform to submit their work. I think our future is bright in our inclusiveness."
"HBFF will present a transformative experience through the eyes of the BIPOC community in film. Experiences range from the topical to the everyday experiences of people from around the globe," says Usiosefe. 
"The festival will feature films by and about the BIPOC community. This means that we want viewers to think broadly about BIPOC contributions from both in front and behind the lens."
Reminiscing the time when he met many filmmakers in Canada, Usiosefe says, "Over the years, some lose interest, some even quit." He says that's because "they don't have a place to come together, a place to be embraced, a place where they can celebrate." 
Usiosefe envisions a celebration where people of colour can come together to celebrate their stories. However, he says "accessing funds is still a problem. We have a big vision and drive, but that's not enough."
It's the very first year for HBFF but "it's an effort to encourage and ensure BIPOC talent on the screen is showcased in the community for years to come."
Inspiring youth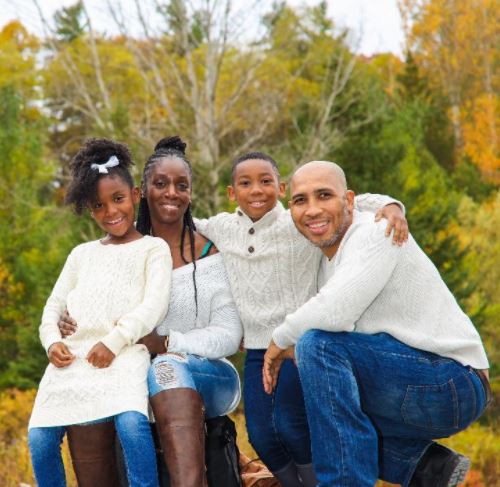 Ryan Singh, whose short film H.E.N.R.I and documentary Memento will play at HBFF, says the entire cast for H.E.N.R.I is BIPOC. 
Singh says recently and more forcefully since the Black Lives Matter movement, the shift towards inclusivity has been significant albeit awkward at times. He says the awkwardness comes from the fact that "being inclusive is an emotional conditioning that has to be worked on." 
Singh says he has brought attention to "the unintentional subliminal conditioning of placing people of colour deep in the background, away from the camera even in films where the leads were Black or persons of colour." 
"It is imperative to stay vigilant because as soon as we become comfortable with these changes, so too does the systemic default of inequity."
Singh said he had his twin children featured in a documentary called Mom, even before they were born and both had an agent before they turned two weeks. He says they gravitate "to stories that include diverse casting. These stories inform them, challenge them, dare them to dream, and see that they too can be a part of the storytelling mechanism."
His daughter, Ava Singh, has appeared on TallBoyz for CBC and The Handmaid's Tale, his son, Sebastian Singh, on Suits. Singh, his wife Cheryl Nelson-Singh, and children featured in a PSA for SickKids VS Hard Days. "I beam at the excited squeal of them being able to see themselves on TV and how the story they tell impacts others."
Dreams of a better-represented world and art scene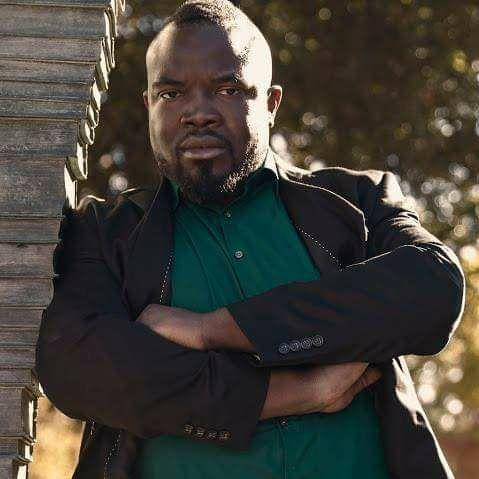 Calvin J Walker, a Texas-born poet turned self-taught independent filmmaker, whose film Check Out Time is part of the HBFF showreel, says he is "excited to be part of it. Festivals like this provide an opportunity for a multitude of stories to be shared and celebrated."
"The art world has always been filled with BIPOC creatives and creatives from marginalized communities. However, the power structure of the art world has always been run by cis-gendered heterosexual white men. This means that the white gaze is the dominant gaze that is affirming or rejecting work as good or bad—profitable or unprofitable."
Walker, whose work focuses on the African American experience, says, "If the story is solid, if the story is good, producers must put their discomfort to the side." 
Commenting on the marginalization faced by BIPOC artists, Walker says often, the diversity grants are aligned with people who already have access to such resources. "How do people without access get into the system?"
"In order for the structures to change, we need to have people from underrepresented groups in seats of power … They must be able to exercise that power freely and not be placed there in the name of tokenism."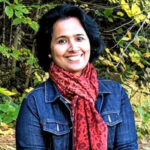 Minu Mathew is a writer and communication consultant who has worked closely with brands like Philips, 3M and Microsoft. She has a book of poems titled 'In the Garden of Rain' published on Amazon. Minu has lived in India, Sweden, US and UK. She currently lives in Toronto, Canada with her husband and two children.