Collective Connect

– NCM's Meeting Place for Members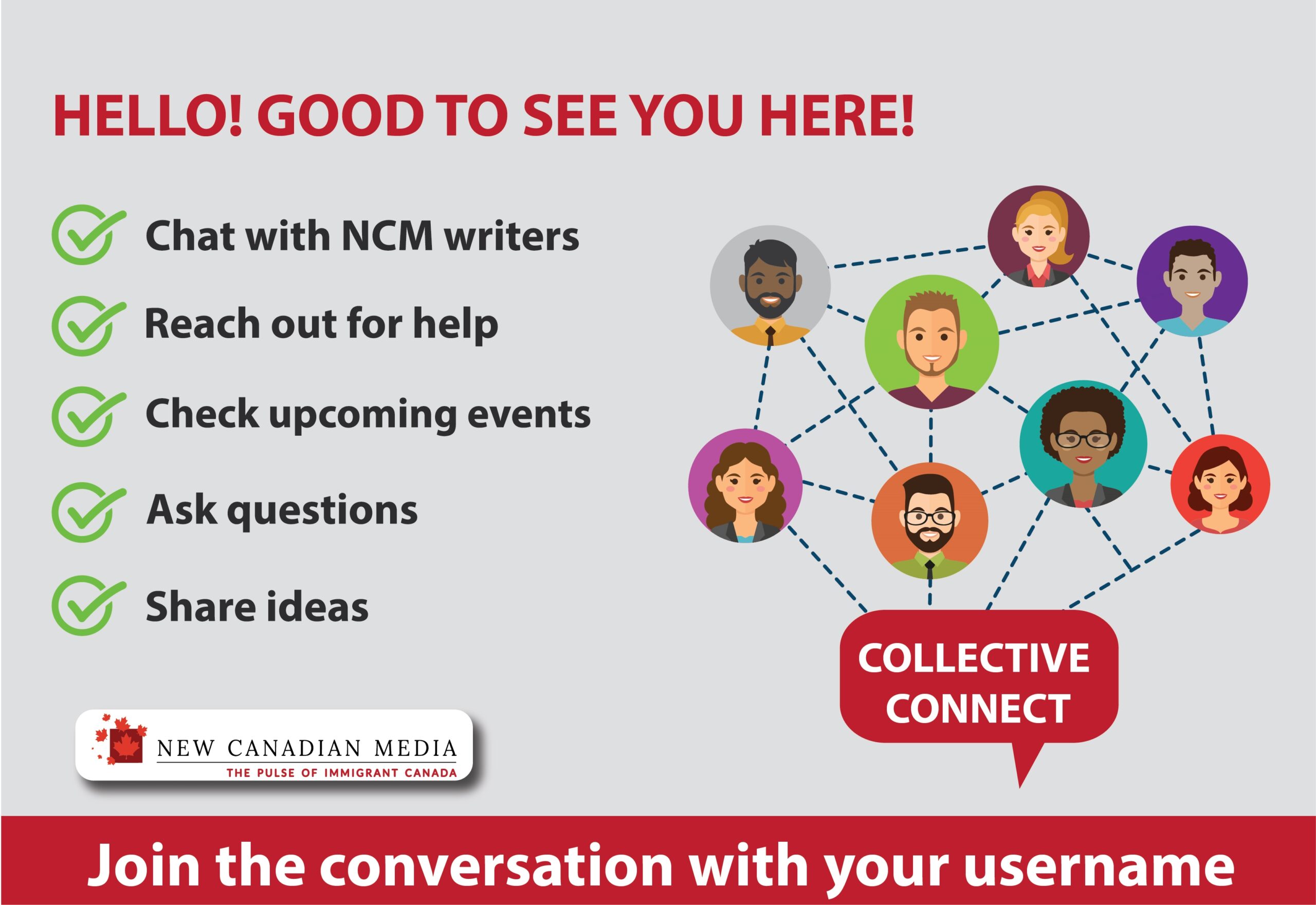 Looking to reach out to Collective members? Wish to discuss pitches with Hub Leads? Have a query for our Admin or National Convenor? You've come to the right place!
Collective Connect is a dedicated landing page that carries all the information you are looking for.
Discuss upcoming opportunities and events

Register for our mentorship program

Share ideas

Ask help for resources

Connect with NCM journalists on our Facebook Group or Whatsapp Chats
Please note that Collective Connect is password protected, and accessible only by paid NCM members.
If you have not received the password, please reach out to Elvin Jacob at admin@newcanadianmedia.ca
If you are in the GTA, you can reach out to Hub lead, Minu Matthew
If you are in Vancouver, please reach out to Hub lead, Diary Xalid
If you are in Ottawa, please reach out to Hub lead, Seyid Seyid
Log In
(if you have forgotten your login or password, you can try to reset it by
visiting this page
; for technical support, please
contact our webmaster here
)
Latest Updates, Conversations and Activities
Other Ways to Connect
Keep up to date with the NCM Collective through our newsletters
Upcoming Events (coming soon)
NCM opportunities (coming soon)
Recently Published Authors
… more updates soon…