Small changes that we do not notice can often have profound effects. 
On November 23, the College of Immigration and Citizenship Consultants (CICC) was formally launched, as was the website of the Canadian Immigration Lawyers Association (CILA). 
For most Canadians and for those who apply for visas to Immigration, Refugees, and Citizenship Canada (IRCC), the creation of these two organizations will have little immediate impact. Over time, however, they could profoundly change how immigration law and policy function in Canada. 
The College is the government's third attempt to regulate and license the practice of immigration consultancy in Canada. It reflects the findings of a parliamentary study and report dating back to June 2017. The two previous attempts (in 2004 and 2011) did not result in significant enforcement nor sufficient regulation of the industry. 
Due to the failure of regulation, in its 2017 submissions to parliament, the Canadian Bar Association's Immigration Law Section changed its view about regulating the immigration consulting trade.
The CBA, the main advocacy group for lawyers in Canada, took the position that only licensed lawyers (or notaries in Quebec) should be allowed to provide paid representation for applicants. The parliamentary committee disagreed and prescribed a third try. The new regulatory College is the result. 
A losing fight
In my view, the immigration consulting business is too well entrenched in Canada for the clock to be turned back to pre-2004. It seems highly unlikely that licensed immigration consultants will agree to work only under the supervision of lawyers when, at present, they can work for themselves. 
Canadian immigration lawyers have not done themselves any favors in this argument between "lawyers versus consultants." Many immigration law firms employ consultants in their practices and utilize them in lieu of — or in addition to — licensed lawyers. It is a working relationship in which the power and profits ultimately favors the lawyers. 
To create even more confusion, Queen's University now offers a graduate diploma in immigration and citizenship law as a licensing pathway for consultants. It sounds like a law degree, but it is not. Just read the very fine print. Some of Canada's leading immigration lawyers, however, have advised on the creation of the diploma and may also teach its courses. 
This all begs the question, How is a prospective immigrant or visa applicant to tell the difference between a lawyer and a consultant?
Unsurprisingly, many cannot. Canadian immigration lawyers are working hard to differentiate themselves, but it is largely a losing fight.
Ambitious plans
Enter the Canadian Immigration Lawyers Association (CILA). CILA is a new Canadian immigration lawyer advocacy group which holds the view that "fraud and incompetence by immigration consultants is sadly a regular feature of our news cycle."  CILA wants to sharpen and redefine the battle lines in the lawyers-versus-consultants scenario.
Since it is an independent group, CILA is not beholden to the constraints of the CBA. CILA has ambitious plans including engaging in nimble and timely court litigation "at any level." Many CILA members are also CBA members. (Welcome to the small world of Canadian immigration lawyers.)
The creation of CILA as a specialty advocacy group echoes the creation of the Canadian Association of Refugee Lawyers. When Canadian refugee lawyers felt the CBA did not adequately represent their interests, they created CARL in 2011. 
CARL, too, draws sharp lines and litigates. They have been a leading voice for refugee rights in Canada and a thorn in the IRCC's side. The result has been many positive changes for refugees.
CILA can only hope that they are as successful in their ambitions. 
The new group might well succeed in places where CARL has had to struggle. Canadian refugee law is not a very profitable area of practice. Much of it is funded by government "legal aid" certificates or free voluntary efforts. 
Changing environment
CILA, on the other hand, appears to represent the more profitable side of the immigration law business – family reunification, work permits, multinational corporations, and entrepreneurs. These visas are the lubricant that increasingly greases the flow of global goods and services. 
Just look at the CARL and CILA websites and you can draw your own conclusions. 
What can the new College do in this changing environment? 
I suggest that they work hard  to earn the trust of the Canadian public. They have new powers to regulate and enforce. Use them. 
If the College is more effective, CILA will have no choice but to have less bite to its new bark. Immigration consultants, properly regulated, might be a good ally for CILA in urging IRCC Minister Sean Fraser to get Canada's current immigration quagmire into order.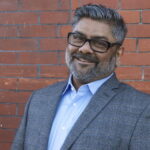 Mr. Suleman is a member of the Law Society of British Columbia, the Canadian Bar Association, and the American Bar Association. He has extensive experience in Canadian immigration law matters and restricts his practice to this area of law.
He has organized seminars, made presentations, and published papers on various immigration topics for the Continuing Legal Education Society of British Columbia, the Canadian Bar Association (at the National and the Regional level), Amnesty International, Insight Seminars, and the American Immigration Lawyers' Association (at the National level).
Mr. Suleman is often called upon to comment on Canadian Immigration topics and has done so for regional, national and international media outlets.