Following a deadly terrorist attack on Kabul's airport yesterday which claimed the lives of dozens of Afghans and 13 U.S. troops, Canada has announced it is stopping its evacuation operations. 
The news comes amid reports that Canada's special programs to evacuate vulnerable Afghans are plagued with substantial ambiguities and uncertainties that are creating more problems than solutions for already vulnerable Afghans.
Although the federal government had pledged to resettle 20,000 vulnerable Afghans threatened by the Taliban, so far only 3,700 people have been evacuated from Kabul under two special immigration programs.
One of those includes a program for Afghan nationals who assisted the Government of Canada and their families. The other is a special humanitarian program focused on resettling Afghan nationals who were outside the country and who didn't have a durable solution in a third country.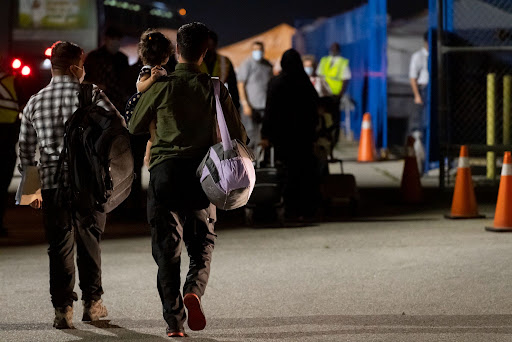 Seneta Niran, a 37-year-old Afghan woman currently living in Kabul, had applied for a Canadian visa, but she wasn't expecting a response from Immigration, Refugees, and Citizenship Canada (IRCC), since she was still inside the country. She complains that it was not until very recently that Canada made it clear that only Afghans who could make it to a third country are eligible to apply for the special humanitarian program.
Ian Austen, in a New York Times article, quoted Janet Dench, executive director of the Canadian Council for Refugees, saying: "No one knows whether the 20,000 refugees will be people who are currently fleeing or those who have already escaped Afghanistan but are stuck in refugee camps elsewhere."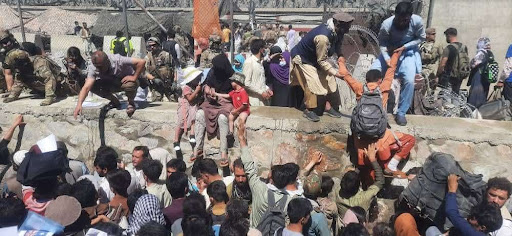 For Niran, who lost her parents years ago and lives alone in Kabul, it was impossible to escape Afghanistan under Taliban rule.  
"As a single woman, without being accompanied by a man from the family, I can't even get out of my house, let alone get out of the country. We heard that the Taliban had killed a woman in Jalalabad simply because she had come out of the house alone without a 'proper' head covering," she tells New Canadian Media in Farsi. 
She said the international community should not buy into the Taliban talking about honouring women's rights. 
"What we're witnessing in practice is that they act completely against [women's rights]. They haven't changed," she says.
She also referred to a photo of an Afghan woman published on Facebook showing her being beaten by the Taliban simply because she was out without being accompanied by a man.
Niran, a human resources officer at the Kabul Governor's Office, who also holds an MBA, has no hope of returning to her job under the Taliban regime. 
"The Taliban have declared that women who worked in the government 'are infidels in our view and we do not work with infidels,'" she says.
Afghans who could not manage to leave Afghanistan would demand international governments to provide them with assistance given their extraordinary circumstances.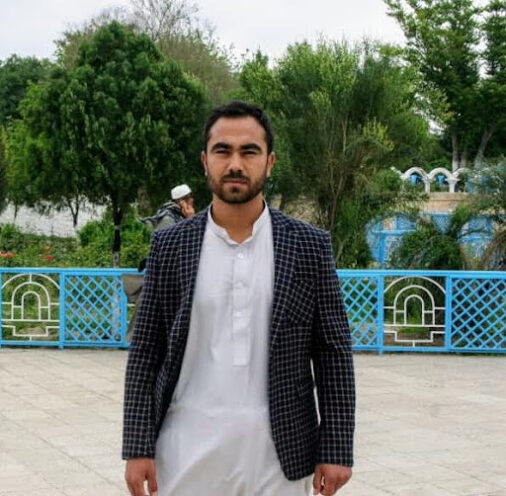 Mohamad Taqi Parhizgar, 29, is another Afghan national living in Kabul who braved the dangerous commute to Hamid Karzai International Airport almost every day, including the day of the latest attack, to find a way out of Afghanistan.
Like Niran, he could not benefit from Canada's special humanitarian program, despite sending all his documents to the email address provided by the IRCC. He remains determined to find a way out of Afghanistan whether it is to Canada or any other country.  
"We are different from Taliban. The knowledge and experience that we've gained would have no place in Taliban's regime," Parhizgar, a former generator serviceman for a company subcontracted by the United Nations, tells NCM.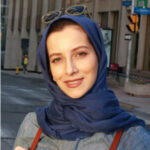 With a background in journalism and migration studies, Zahra Mahdi worked as a freelance correspondent covering immigration and refugee policies from May 2021 to April 2022. Her bylines also appeared in the Toronto Star. She is a Master's student in Migration and Diaspora Studies at Carleton University and holds an undergraduate degree in journalism.