The day has come. The border is open to international students. The federal government's much anticipated corridor to foreign learners officially opened on Oct. 20. Entry, however, comes with a few caveats. Students can only apply to designated learning institutions (DLI), that is colleges and universities that have a COVID-19 readiness plan. 
While many are likely to hail and welcome the news, the pandemic still looms large and is the reason behind the initial border closure. Hundreds of thousands of international students, both current and potential, were left in the lurch when the border was closed mid-March. The reopening provides a release valve for some student anxiety.
The government has provided a list of institutions meeting the criteria of COVID readiness that international students can pick from. The list is very selective, with only 131 schools listed as compliant. Many prominent institutions are missing, among them Ryerson, Lakehead, Laurentian, and University College of the North. 
Not all institutions ready to accept students
In a written response to NCM, Ryerson University said it "has received feedback on its official readiness plan to receive new incoming students." The school added that their "Student Life & Learning Support is working with the University Planning Office to incorporate the feedback" and hopes to be on the list shortly.
The communications officer of Laurentian University, Shaun Malley, said, "We are working with the ministry to finalize the details of Laurentians inclusion on the list, which we expect shortly."  He added that the school has "already welcomed 593 international students, around a dozen of whom arrived this fall and live in residence."
Brandon Walker, spokesperson for Lakehead University, echoed the comments by his colleagues and said the institution was working with the government and local health units responsible for ensuring that the plan is approved. "We anticipate the approval of our plan to come soon and for Lakehead to be added to the growing list of DLI institutions in Canada," he told NCM.
"Education is primarily a provincial or territorial responsibility in Canada. It is up to a province or a territory to confirm which institutions should be added to the list of DLIs that have approved COVID-19 readiness plans," said Nancy Caron, spokesperson for Citizenship and Immigration Canada (CIC).
When NCM initially reported on the reopening, post-secondary institutions expressed great enthusiasm. "We welcome the announcement that international students of approved institutions will be permitted to enter Canada starting Oct. 20, 2020," read a University of Toronto statement to NCM. "University of Toronto has been providing a quarantine program to students since the summer. We will continue to support students arriving from outside Canada who must complete the 14-day mandatory quarantine."
It should come as no surprise that U of T is on the list of compliant universities, as is York University. "We are working with the provincial and federal government, as well as other universities to provide a safe return of international students to Canada," Advisor & Deputy Spokesperson for York U, Yanni Dagonas told NCM. "The University is providing a designated off-campus quarantine location at a hotel near the airport to all international arrivals to ensure safe return to Canada and to campus," he continued. 
U.S. policy is not in lockstep with Canada
While Canada has maintained its policy of openness to outsiders, with a brief hiccup due to COVID, the United States has stayed true to its nativist administration. The Department of Homeland Security (DHS) is proposing new rules that would restrict international students' access to American educational institutions. 
The policy, proposed on Sept. 24, seeks to remove "duration of status" from various visas. This status allows nonimmigrants with visas to stay in the country as long as certain terms are met. Now, students will have to apply for a "fixed period of stay" with the United States Citizenship and Immigration Services (USCIS).
"This effort would create a fixed time period of admission for certain aliens…while still allowing these aliens an opportunity to legally extend their stay or re-apply for admission where appropriate," said interim Deputy Secretary Ken Cuccinelli. Cuccinelli added that the measure was meant to prevent "foreign adversaries from exploiting the country's education environment; and properly enforcing and strengthening U.S. immigration laws." 
A statement sent to NCM by the USCIS says a "dramatic increase" in international students, nonimmigrants and foreign media—all visa types to be changed in the proposal—has "undermined DHS's ability to effectively enforce program compliance, created incentives for fraud and abuse and enabled foreign adversaries attempting to exploit the lawful immigration system." People in the country using the F (students), J (nonimmigrant) and I visas (foreign media) can apply for extension to their fixed period of stay.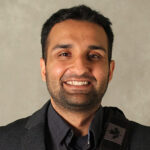 Mansoor Tanweer is New Canadian Media's Local Journalism Initiative reporter on immigration policy. An immigrant himself, he has covered municipal affairs and the Brampton City Council in addition to issues relating to newcomers over several years.