As the first National Day of Remembrance of the Quebec City Mosque Attack and Action Against Islamophobia approaches on Jan. 29, an artist has set out to bring Canadians and the world together to take action against Islamophobia through digital storytelling. 
Titled the Jan. 29 campaign, which can be found on Islamophobia.io, the event calls on Canadians to stand in solidarity with the victims of the Quebec City mosque massacre through sharing a personal digital Letter of Remembrance. 
"I wanted to do something that was immediate, that was instant and that can make instant change," says Asim Hussain, who prefers to go by his professional name, @studentAsim, a reference to his constant desire to learn as he tries to both improve himself and be of service to others. 
"So, I designed the whole concept around this…idea of doing something about it, and shifting from just hearing about it."
The magnitude of Islamophobia
This "container" of true stories told by community members themselves is intended to keep the memories of the victims alive, says @studentAsim, and for people "to learn from Muslims and allies who have already shared their letters about the magnitude and urgency of Islamophobia."
He says this is important in the context of increasing harassment faced by Muslims in Canada, including two major incidents of violence — the 2017 Quebec City mosque massacre and the killing of the Afzaal family in London, Ontario in June 2021.
In @studentAsim's view, these stories are a way to dispel prejudice and foster understanding among people of diverse beliefs and experiences. 
"It becomes intimate because these are … stories and letters from the public," he says. "And so, it's the public helping the public learn about something that is public … this is a public phenomenon of Islamophobia. But it may not be on the minds of Canadians."
He says he has heard repeatedly from people, including those in positions of authority, that they didn't realize the impact of Islamophobia on Muslims. 
For example, when a Quebec teacher was reassigned for wearing a hijab under Bill 21, many wrote that they hadn't realized how serious it was, he says, even though the bill preventing those in government positions from wearing religious symbols had already been in place for two years.  
"So, this is dangerous, right?" says @studentAsim. "Because it's a narrative that people don't see, but that's also in parallel to your own narrative."
Art to counter hate
Islamophobia.io stems from @studentAsim's belief in the role of art and creativity to counter hate. 
In the clip above, @studentAsim explains the thinking behind his design of the Islamophobia.io campaign and the power of art to counter hate. (Image by @studentAsim).
The campaign site was designed to be simple, reducing barriers to access as much as possible, he says. People can submit their stories easily through an online form. Stories can be written in any style, and be of any length, and can even be submitted anonymously.

The project idea was born around 10 years ago when @studentAsim decided to collect stories about Ramadan. Receiving stories from people in different parts of the world reinforced his belief in the value of this outreach. 
He started working specifically on Islamophobia.io in 2019, hoping to have the campaign ready for Ramadan that year, but the pandemic and technological challenges delayed the launch.
In his view, the Islamophobia.io platform is unique in that it provides a repository of stories housed in one place, with the "method of curation" focused on making change. Viewers can easily see key information of the stories shared such as the title, the belief, and age of the writer, and then decide which stories to click on to read more.
He chose to use digital stories because in addition to the scalability of the medium, it has wide reach and potential for lasting impact.
"I guarantee you someone's going to read your letter," says @studentAsim.
"And that letter will be around on January 30. And the next day, and the next day, and the next day, because the letters are digital. The letters will be curated. So, they will make perpetual change way after the 29th of January. And that's what I'm interested in."
Engaging different communities
As the child of Pakistani immigrants, @studentAsim has experienced people from the South Asian community "all being lumped together" in Canada regardless of their culture and religion. 
He wants to be able to collect stories from other people as well, who experience prejudice because they may appear Muslim, such as the Sikh community. Ideally, he says, the platform will provide opportunities for different kinds of stories to be curated from and for different audiences.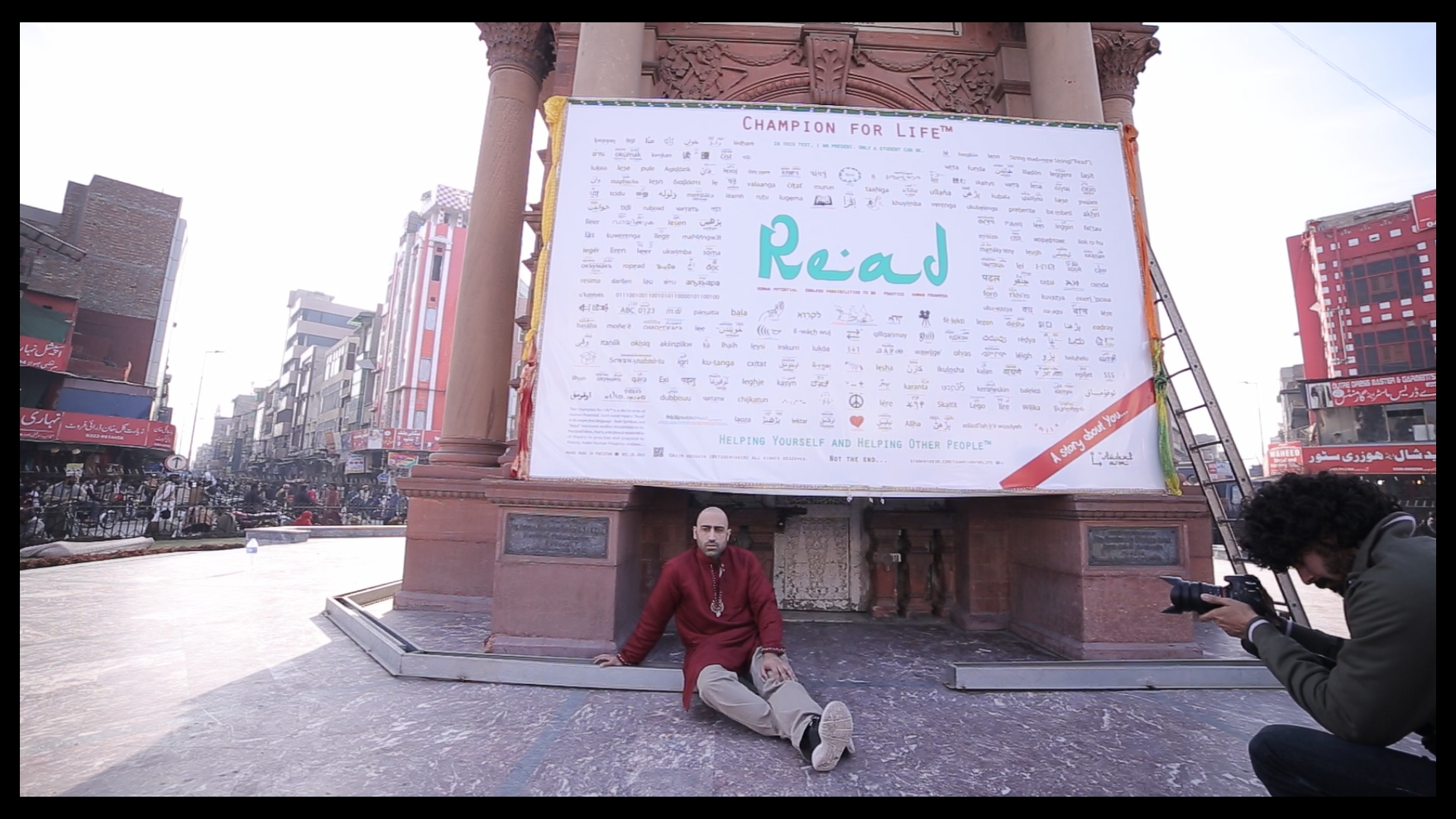 So far, he has received almost 100 letters from people of a wide range of ages and backgrounds. 
"People have expressed solidarity; they've addressed the victims directly. They've addressed the families of the victims," says @studentAsim.
"Some people have talked about not even imagining living without a parent. …Other people have said, 'This is not my experience, but by reading the letters here, I actually understand the magnitude of this event and the magnitude of Islamophobia, the magnitude of prejudice.'"
For @studentAsim, connecting with people who understand and believe in this project is much more important than the number of letters received.
He was especially moved by what one young person wrote: "'It doesn't matter even if this act goes unnoticed, I'm still going to do it, because it matters.'"
"Even if one person wrote a letter, it still means the world," says @studentAsim. "I value each and every single experience."
I thought of you long before
The world is a digital place
And so are our voices
The platform is easy
So simple to make change
You're invited
When the victims call us from their resting positions,
They are truly the ones who are retired
The rest of us are accessories…
-@studentAsim
---
This story was produced as part of the 'NCM – Village Media Advanced Training and Mentorship for Immigrant Journalists' special project.'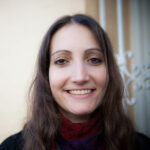 Daniela Cohen is a freelance journalist and writer of South African origin currently based in Vancouver, B.C. Her work has been published in the Canadian Immigrant, The/La Source Newspaper, the African blog, ZEKE magazine, eJewish Philanthropy, and Living Hyphen. Daniela's particular areas of interest are migration, justice, equity, diversity and inclusion. She is also the co-founder of Identity Pages, a youth writing mentorship program.