Across the country, Canadians are stepping up to help healthcare workers get access to life saving personal protective equipment (PPE) as they battle COVID-19.
Doctors, nurses and paramedics are afraid they'll be infected with the coronavirus, as supplies run dangerously low. To combat the shortages, community groups are donating thousands of boxes of surplus PPE, while an army of volunteers are making masks in their homes. 
"I have my sewing machine at home and I usually make bags to sell but when I found out about a group that was making masks to donate to the medical staff, I joined them," said Cecilia Flores, a Mexican immigrant living in Toronto. 
Flores, 47, is part of Canada Sews, a group of 4500 volunteers who have joined forces to make reusable masks and scrub caps for health workers in need. 
"Within 24 hours we had 300 members and 800 requested masks. Within 11 days we had a collaborative network across Canada with over 6,000 volunteers in five provinces and 23,000 masks requested," explains founder Lee-Anne Moore-Thibert.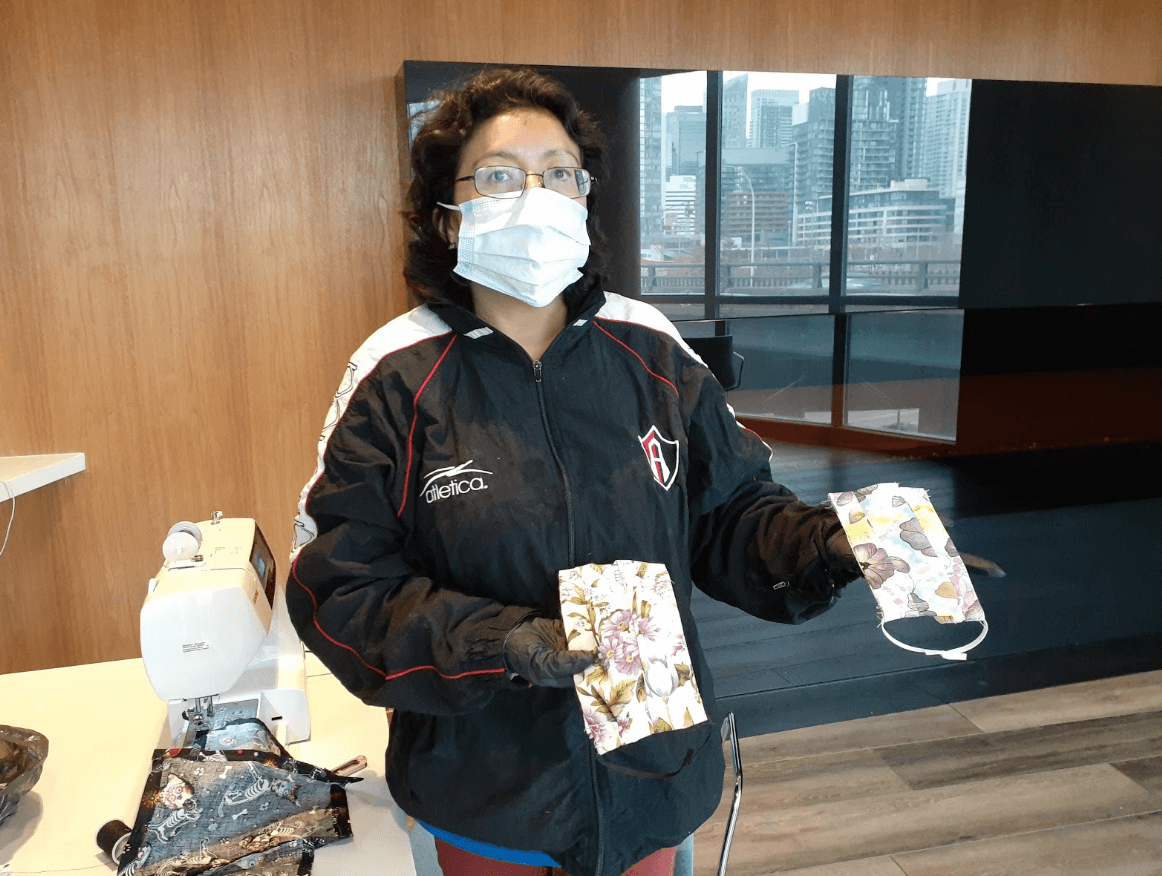 Moore-Thibert says the group uses patterns recommended by the non-profit organization Created For Crisis and asks its members to abide by safety guidelines.
"We urge any volunteer sewers to wear a mask while sewing and to wash their hands frequently. Our regional teams wash or quarantine all finished masks prior to sorting, and we advise every recipient to wash masks prior to wearing."
Inadequate stockpile of PPE
According to the Canadian Medical Association, at the beginning of April, about 1,600 physicians reported that they would run out of respirators (N95 masks), eye/face shields and goggles/glasses within two days.
Meanwhile, in Ontario, one of the most affected provinces, the Ontario Medical Association reported that 10 per cent of all COVID-19 positive patients in the province were health care providers. The OMA urged the government to distribute PPE immediately.
Following the release of the surveys, Federal Health Minister Patty Hadju admitted that Canada did not have enough protective equipment stockpiled.
Ontario hospitals have begun to ration face masks to stave off shortages. Hospitals are limiting medical workers to one or two disposable masks per shift in certain departments. 
And the shortages aren't just in hospitals. Staff working in Toronto's long-term care facilities were affected when the city had to recall $200,000 worth surgical masks because of poor quality.
"I never imagined that I would have to use the same mask for my entire shift," said Neyiberth Barzaga, a nurse at Humber River Hospital in Toronto. 
She recalled that during the SARS outbreak in 2003, when she was an immigrant nursing student there was no anxiety around PPE. That's not the case with COVID-19.
"Now I am skipping my break and not drinking water to avoid putting on and taking off the only mask I have for my shift," said Barzaga.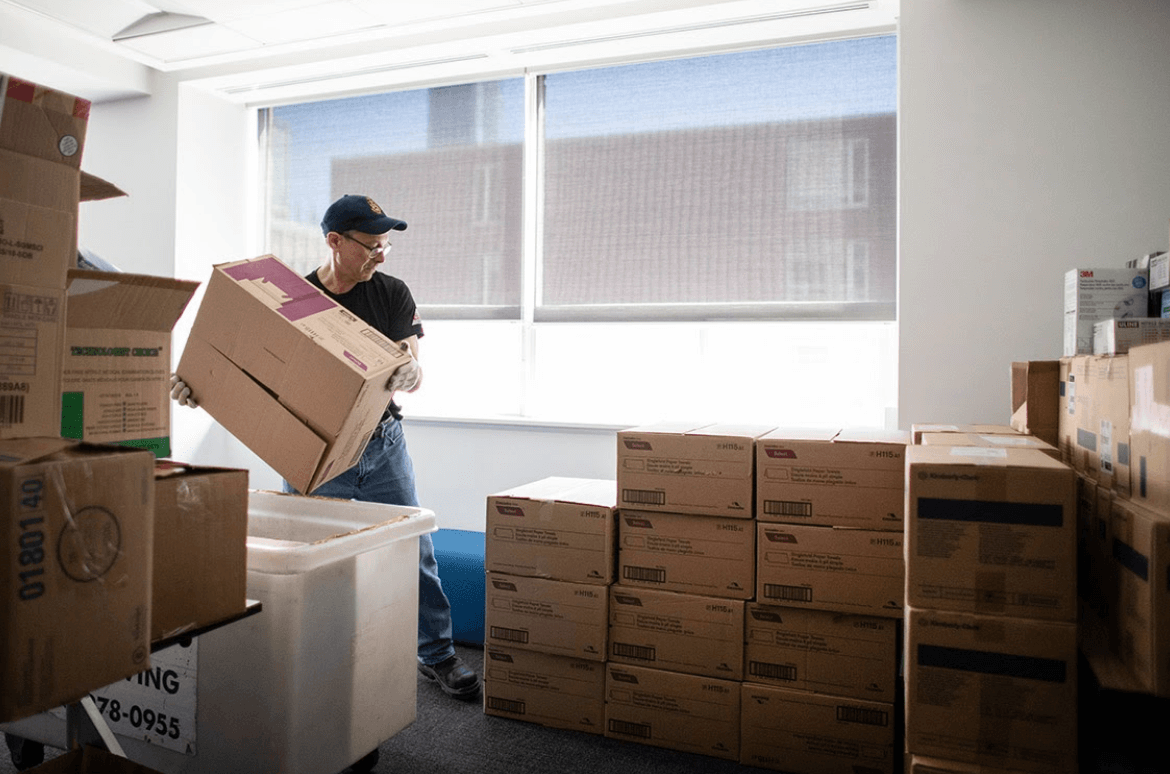 Community response
While federal and provincial governments are trying to improve the supply chain, organizations across Canada are trying to fill in the gaps. 
"Front-line workers are literally putting their lives on the line; we have to do whatever we can to support them," said Vivek Goel, a vice-president at the University of Toronto.
The university donated more than 250,000 pairs of gloves and nearly 12,000 masks and respirators to hospitals
York University, meanwhile, donated a ventilator along with 3,200 N95 masks and 6,200  pairs of gloves to hospitals in Markham. 
In Ottawa, medical students collected multiple carloads of equipment from 150 local businesses, that ranged from construction companies to nail salons. 
And former Olympic gold medallist and doctor-in-training, Hayley Wickenheiser has just teamed up with @conquercovid19 to rally Bay Street and corporate Canada behind frontline workers.
Bay Street challenge. @conquercovid19 #conquercovid19 pic.twitter.com/ekW2hMlQ46

— Hayley Wickenheiser (@wick_22) April 14, 2020
A sewing army
At this point, Canada Sews has delivered more than 10,000 masks to health workers but its volunteers are trying to meet the needs of the nearly 50,000 requests that have flooded in. 
As she sits at her sewing machine, Cecelia Flores knows she is doing her small part to boost the PPE supply and give back. 
Since Flores joined the group two weeks ago, she has already made 40 face masks and she doesn't plan to slow down.
"In the midst of this pandemic thousands of people lost their jobs and I feel fortunate that I keep one of my two part-time jobs. I am satisfied that I can use my sewing skills and to help in this emergency."
This story has been produced under NCM's mentoring program. Mentor: Angela Misri.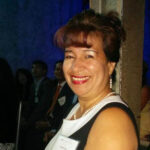 Isabel Inclan has worked as a journalist for more than 20 years, in both Mexico and Canada. She began working as a foreign correspondent in Canada in 1999 for Mexican media. She has been a New Canadian Media contributor since 2018. Her main areas of interest are politics, migration, women, community, and cultural issues. In 2015, Isabel was honoured as one of the "10 most influential Hispanic Canadians." She is a graduate of Masters in Communication and Culture at TMU-York University. She is a member of CAJ and a member of the BEMC´s Advisory Committee.