Fears of a potentially explosive second wave of COVID-19, fuelled by concerns about the protests across Canada in support of the Black Lives Matter movement, dominated ethnic media coverage in May and June.
Several ethnic media outlets carried Dr. Theresa Tam's warning of a potentially explosive second wave of the pandemic. During the first week of June, health authorities walked a thin line between affirming the protesters' right to assemble to express anger over police brutality and solidarity with Black Lives Matter, and advising in favour of keeping physical distancing in a collective effort to curb the spread of the virus as COVID-19 numbers in Canada continue to decline.
A number of ethnic media informed, citing health authorities, that the infection rate in most parts of Canada has slowed down, but that sections of major cities – Toronto and Montreal – remain hotspots of community transmission.
Govt.'s approval rate for handling of pandemic remains high
The initiation of clinical trials for a potential COVID-19 vaccine at the Dalhousie University in Halifax, the order of 37 million syringes in anticipation of a vaccine, the purchase of 140,000 blood tests, and the production of millions of units of personal protective equipment at a former GM plant in Oshawa were all reported in ethnic media amid growing concerns about a potential second wave of COVID-19.
Ethnic media outlets, such as Russian Express in Toronto, talked about the "paradoxes of public opinion," in reference to a Leger poll, which found about 50 per cent of respondents believe the government is withholding information about COVID-19. About the same percentage of respondents believe in at least one "conspiracy theory" related to the pandemic.
The publication also noted, however, that as many as 74 per cent of respondents approve of the federal government's actions to combat the pandemic, emphasizing that the approval rating for the government's handling of COVID-19 pandemic remains high.
The Chinese Van People acknowledged in its reporting that the government's prediction model on COVID-19 proved accurate. Another Chinese publication, Sing Tao, reported the findings of a Nanos Research poll reflected a high degree of satisfaction with the government's response to COVID-19 as well as growing optimism among Canadians regarding the battle with COVID-19.
Growing substance abuse worries health authorities
A number of ethnic media, such as the Arabic Assaha, reported findings from Statistics Canada indicating that Canadians have increased their consumption of alcohol, tobacco and junk food during the pandemic.
Such habits seem related to the effects of a prolonged lockdown since the COVID-19 outbreak and the uncertainties Canadians face with regard to their jobs, health and wellbeing, and prospects for the future.
Various media also noted that the opioid crisis in Canada has worsened dramatically during the lockdown, with 400 deaths in British Columbia reported from March to May, and a 25 per cent increase in overdose deaths in Ontario in the same period compared to the year before. Van People, citing health authorities, maintained that the loosely monitored Canada Emergency Response Benefit (CERB) program may have actually contributed to making the opioid crisis worse.
Some attention was also given to the pressure on health authorities to start collecting data on racial and ethnic profiles of Canadians diagnosed with COVID-19, amid suggestions that some ethnic communities might be more prone to be affected by the virus than others.
The Bengali Probashi Kantho reported that immigrants were facing a higher risk of contracting COVID-19, and quoted a CBC News report that people of certain socio-economic backgrounds in Toronto and Montreal were more likely to get infected with COVID-19. The same outlet reported the findings from a recent survey that Blacks, Latinos and South Asians were most at risk of losing their jobs and income sources due to COVID-19.
This analysis was development from a review of 220 media reports over a five-week period from May 21 to June 23, 2020.
This analysis has been created as a service to readers who wish to follow news and commentary in languages other than English and French, in partnership with MIREMS. Mirems monitors 600 outlets and 30 language groups daily, by far the most comprehensive read of multicultural media available in Canada.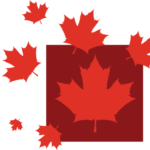 NewCanadianMedia.ca is Canada's premier web site dedicated to news and views about the one-fifth of Canadians who are immigrants. You'll find original journalism from an immigrant perspective along with content produced by our partners in Canada's ethnic media. Our content provides fresh insights into developments in politics and society, enhancing your understanding of our diverse world.