In the United States, more than 600,000 people are employed through an H-1B visa in specialty occupation fields, making it the largest employment-based immigration program in the country.
However, amidst the trouble and massive layoffs that have taken place in some of the major H-1B employers – like Amazon, Meta, and Microsoft – tens of thousands of workers have been left in limbo. Since H-1B employees are sponsored by the company that hires them, they are only given a grace period of 60 days to find a new job. Otherwise, they need to depart the country.
With much fanfare – including billboard advertisements on the main Silicon Valley highways – the Canadian government is attempting to take advantage of this to poach some of the top talent currently residing in the United States, which it desperately needs, as ICTC estimates that Canada will need over 250,000 digital workers by 2025.
The proposed scheme aimed to resolve one of the main concerns that H-1B holders face, which is uncertainty. By offering an open work permit for a period of three years, Canada is encouraging workers to develop roots in the country, and eliminating the dependence that workers have on the company that hires them. With an open work permit, if an employee is fired, they don't have a time limit to find another job.
However, the question is clear: Will the program work?
Expectation versus reality: Will the H-1B program have acceptable processing times?
On paper, the Canadian immigration system is better structured to incentivize newcomers to remain in the country. The main point is that there is no difference between "non-immigrant visas" and "immigrant visas." With very few exceptions – like diplomats or temporary farm workers – every person who immigrated to Canada has a clear pathway to permanent residency without needing to pivot from one type of visa to another.
However, this is not the first time that Canada has targeted U.S.-based foreign talent. Back in the times of Donald Trump, the federal government used the then-president's anti-immigrant rhetoric to heavily tout another program: Startup Visa.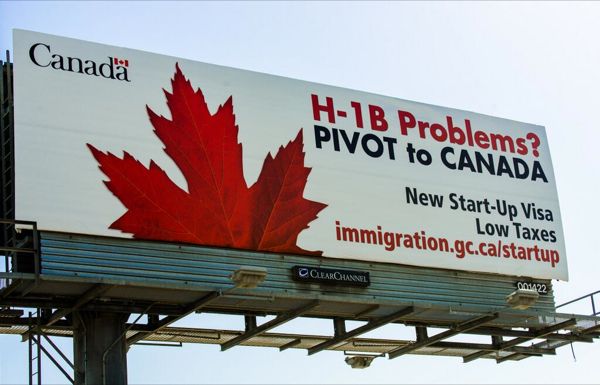 While slated to be a success, the reality is much different, largely because of the bureaucratically-driven long processing times. According to the Government of Canada website, it takes 37 months for a startup visa to be processed. Considering that over a third of new business ventures fail within the first three years, it is possible that by the moment a Startup Visa is approved, the business no longer exists, which is why several Startup Visa-designated organizations have stopped taking in applications from outside Canada.
As of now, it is estimated that H-1B visa holders can get their Canadian work permit in six weeks. However, whether that materializes remains to be seen.
"Canada has made a bold move to rapidly attract H-1B workers at risk of being deported from the US. Despite the early success in filling the program in just two days, questions remain as to how many workers will effectively complete the process and immigrate to Canada. Some immigration lawyers believe the Ministry of Immigration will re-open the application process later in the year to ramp up the number of applicants," said Marc Lijour, a digital economy expert based in Toronto.
The financial question
Venture capital – and its heavy concentration in the San Francisco Bay area, together with other American hubs – played an important role in incentivizing startups to stay in the region, even if many countries like the United Kingdom, Denmark, and Singapore also have startup visas.
For this program, money needs to be factored into the equation too. Canadian salaries are considerably lower than U.S. salaries, while Toronto and Vancouver consistently rank amongst the most expensive places in the world.
However, if the program breaks through the hurdles, and salaries for professions like software engineers–a main H-1B category–stay around its present average level of $90,592, there are regions that could capitalize on the opportunity, especially with the rise of remote work.
"Canada's exciting new tech talent strategy holds immense promise for the startup ecosystem,"said Alejandro Vivanco, a financial consultant, advisor, and investor in tech startups in Toronto.
"By welcoming remote workers worldwide, the country opens doors to a diverse talent pool with unique skills and experiences. This influx of global professionals can inject fresh ideas and perspectives into Canadian startups, fostering innovation and driving growth," Vivanco said.
The potential (and unexpected) winners
Even as many companies are recalling employees to their offices, there are still numerous prominent Canadian tech companies hiring remote workers.
And, in addition to that, there are burgeoning startup hubs, in places like St. John's, Winnipeg, and Halifax, which can compete to lure newcomers based on a lower cost of living and factors that facilitate an increased quality of life, like easy access to nature, shorter commute times, and thriving communities.
"While well-intentioned, the program fails to keep in mind that people with the ability to work remotely are, for the most part, looking for places with a lower cost of living and a higher quality of life, which includes a shorter commute and easier access to other activities beyond work. Therefore, I don't see places like Toronto and Vancouver benefiting from this program," said Sebastián Eguiluz, serial entrepreneur and innovation ecosystem builder who spends his time between Mexico City, the Toronto-Waterloo corridor, and Spain.
While the average home price in Toronto and Vancouver surpasses $1 million, newcomers can buy a house in Winnipeg for an average of $348,100 CAD, or in St. John's for $343,000. Halifax is not inaccessible either, with average house prices ranging around $528,400.
And now, with Canada also promoting itself as a destination for those to wish to join the digital nomad ranks, the prospect of building a home base in a location that offers a good quality of life at a reasonable cost of living, and still enables people to travel seems ultimately appealing, and it could be the deciding edge that ensures the program succeeds, and that the Great White North gets the talent that it needs to fill its present shortage.
"In the global scene, many countries are fiercely competing for the same talent. Considering the preference of the labour force for remote work, the rise of the digital nomad, and the gig economy, the Canadian program might be a temporary win. However, Canada, like other countries, will have to continue to fight for talent as long as the talent supply holds the better end of the labour stick," added Lijour.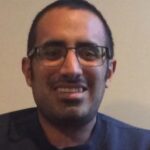 Javier Ortega-Araiza has multiple global experiences as a storyteller and social entrepreneur having travelled to over 30 countries. Now based in Toronto, he is a published author in both English and Spanish."