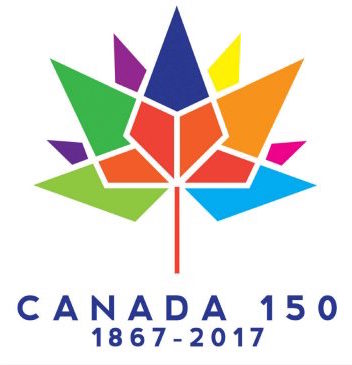 Although a mass expulsion in 1755 resulted in their dispersal, the Acadians of present day New Brunswick and Nova Scotia remained undaunted and, upon their return, revived their cultural roots.
The Acadians are the descendants of 17th century French immigrants. For 100 years, they lived as a French colony called "Acadie."
Under British rule since the Treaty of Utrecht in 1713, they did not want to bear arms in the event of war and were recognized as neutral subjects within the colony from 1730.
During the War of the Austrian Succession, Governor Charles Lawrence of Nova Scotia refused to trust them because of their religious and linguistic affiliation — Catholic and French. In 1755, the Acadians were deported in small groups to British and French colonies around the Atlantic.
"They (the British) saw them as an obstacle to the larger empire that they wanted to build in North America," says Maurice Basque, a scientific advisor at the University of Moncton.
Several thousand Acadians died during deportation of illness, drowning and starvation.
Today, as a global strategy, Acadians are working to revitalize their traditions and bring back Acadians from around the world to their origin in Canada.
"[The] 300,000 Acadians that you find today in Atlantic Canada speak French on a daily basis and [call] themselves Acadians."
The return of the Acadians
The Acadians were allowed to return after 1764 on humanitarian grounds. They rebuilt their villages in eastern Canada and began rebuilding their culture.
"[The] 300,000 Acadians that you find today in Atlantic Canada speak French on a daily basis and [call] themselves Acadians," says Basque.
The Musée des Acadiens des Pubnicos et Centre de recherché in Pubnico-Ouest has preserved Acadian history and culture since 1653. It prominently features the Acadian craft of quilting.
"We have workshops and classes that we give to people who are interested in keeping the traditions alive," says Bernice d'Entremont, museum coordinator.
With new techniques and sewing machines, quilting is not usually done the way it was 350 years ago. But at "Quilting Bees", d'Entremont and others enthusiastically teach the art of hand quilting to a new generation.
 "There is a pride in doing the quilting and having it displayed," she explains.
In eastern Canada, the Acadian flag proudly flies next to the Canadian flag.
Acadian revival
With time, Acadians have become "open-minded." Basque says that they have proudly adopted Canadian identity. In eastern Canada, the Acadian flag proudly flies next to the Canadian flag.
Basque adds, "Canadian identity is very elastic."
Now many Acadians work at the international level with Francophone organizations that focus on the youth. Association acadienne des artistes professionnel.le.s du Nouveau-Brunswick supports individual, French-speaking artistes and collectives.
The association, through its immigration initiatives, invites people to delve into Acadian artisan and take missions to other countries. 
René Cormier, president of the Société nationale de l'Acadie says, "We go to promote this region as the real region; we bring with us artists so the people of other countries can see, hear and feel what we are."
They organize the World Acadian Congress every five years, which invites people from all over the world. The objective is to promote Acadian culture as an active and present part of the Canadian community.
"Our objective is to contribute to the development of Canada — what Acadian people can bring through the development of our culture," says Cormier.
The group has members in almost all the provinces of Canada. They work for Francophones' immigration that includes post-graduate students, young entrepreneurs and artisans.
Cormier adds, "We [are] really an organization that brings people together, not only to talk, but to work together."
Future challenges
Among the challenges facing Acadians today is creating a closer relationship with the First Nations people of New Brunswick and helping them preserve their language.
"Acadians are Francophone and should understand, in my opinion, the wish of the First Nations to keep their languages, so the first languages of this continent won't disappear," says Marque.
"It's still mostly what we could call traditional white."
Historically, the Acadians were allies of the Mi'kmaq and Maliseet First Nations who taught them how to survive extreme cold, dyke marshland, fish, farm, and locate spices and medicines.
"I must say as a historian that there is lots of goodwill, but concrete actions may be missing," suggests Marque.
Acadians also need to build bridges with new groups that are arriving in Canada. New Brunswick is one of the least multicultural provinces in the country. "It's still mostly what we could call traditional white," Marque explains.
Marque concludes, "But the city I live [in], Moncton, is changing. More people that are arriving and settling here with different cultures, Acadians are now opting to the cultures of the world that are becoming part of their culture now."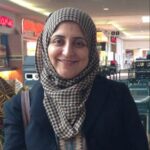 Tazeen is based in Mississauga and is a reporter with the New Canadian Media. Back in Pakistan where she comes from, she was a senior producer and editorial head in reputable news channels. She holds a master's degree in Media and Communication and a certificate in TV program production from Radio Netherlands Training Center. She is also the recipient of NCM's Top Story of 2022 award for her story a "A victim of torture, blogger continues fight for human rights in Pakistan"