Moncton is setting the pace when it comes to attracting immigrants to New Brunswick and it's having a significant economic and social impact.
According to figures provided by the city through Statistics Canada, the municipality added 8,800 people, many of whom were newcomers, to the population in 2022.
That represents a 5.4-per cent increase, making it the fastest annual growth rate among all Census Metropolitan Areas (CMAs) in the past 20 years, Moncton Mayor Dawn Arnold said.
CMAs are formed by one or more adjacent municipalities.
"From an economic perspective, they are helping to fuel our economy, contributing significantly to our tax base," Arnold said in an interview. "Much of the growth in our residential development is due to our fast-growing population. They are also helping to fill hard-to-fill positions, such as in health care, transportation, hospitality and IT."
Fredericton and Saint John, respectfully, round out the list among the province's three major cities as popular landing spots.
Based on the 2021 census, contributing countries to Moncton's population surge include the Philippines, India, Nigeria, Syria, France, China, Morocco, Ukraine, Vietnam and South Korea.
"Newcomers and students are choosing Moncton often for the economic opportunities, coupled with the benefit of short commute times, relatively affordable cost of living and a welcoming and safe community," Arnold said. "There are thousands of available positions in key sectors and Moncton has become a great option for newcomers and international students to start their lives."
Ketan Raval, founder of Moncton Cares, a not-for-profit immigrants' integration and settlement agency, said those arriving in New Brunswick prefer Moncton for several reasons.
"Newcomers appreciate the chances to find employment, especially in sectors such as health care, information technology and finance," Raval said. "And international students are able to get quick jobs as front-line workers in various superstores."
A welcoming atmosphere and sense of community are also factors, he added.
"Many newcomers mention feeling safe and secure in Moncton … The general sense of security contributes to their positive experiences."
The location of the city is another reason, noted Raval.
Being centrally situated in Atlantic Canada makes it easier for newcomers to not only visit Fredericton and Saint John, but also Miramichi, Charlottetown and Halifax, making it more convenient for those who want to explore the region, he said.
"New arrivals appreciate the affordable cost of living in Moncton compared to larger Canadian cities," Raval said. "The reasonable housing prices, lower transportation costs and affordable amenities contribute to their overall satisfaction."
According to John Wishart, CEO of the Chamber of Commerce for Greater Moncton, his organization is playing an active role in helping make the transition to Canadian life easier for new arrivals. One of the ways they're doing this is by being an active participant in the Greater Moncton Local Immigration Partnership (LIP), a coalition committed to making the area a growing, inclusive and welcoming community.
"We have also become the advocacy arm of the LIP and, over the past year, have lobbied the federal government for faster foreign credential recognition, the ability of private post-secondary institutions to grant post-graduate work permits, for quicker medicare card processing and help to new asylum seekers," said Wishart.
Wishart added that the chamber has worked hard for the creation of the new Centre for Research on Francophone Immigration, which opened last year in Dieppe, and was the co-lead on developing a fundraising campaign in 2022 for incoming Ukrainian families fleeing war.
"We also play a big role in connecting newcomers to companies looking for labour," he noted. "I talk to a newcomer looking for work virtually every week and try to connect them to a local employer who, I think, will be a good match."
Arnold, meanwhile, said the region is approaching the end of its second Greater Moncton Immigration Strategy — a move that has laid the foundation for a robust ecosystem to help support newcomers prior to arrival and once they do arrive.
"We are now seeing the next stage in our community's growth, with more and more services available for newcomers from retail, service providers and even places of worship," she commented. "People's families and friends are now starting to join them."
The Moncton Census Metropolitan Area is composed of the census subdivisions of Moncton, Dieppe, Riverview, Memramcook, Coverdale, Salisbury, Hillsborough, Dorchester, Elgin, Saint-Paul and Fort Folly.
---
Michael Staples is a New Canadian Media correspondent based in Fredericton, N.B. This story and photo are part of a partnership between SaltWire and New Canadian Media.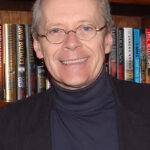 Michael Staples is a retired daily newspaper reporter from New Brunswick with more than 30 years experience. He has travelled extensively with Canada's military and has reported from Croatia, Bosnia-Herzegovina, Kosovo and Macedonia during the Balkans War and from Haiti in 2004 following a three-week bloody rebellion that saw then-president Jean-Bertrand Aristide flee the country. He has also written extensively about Canada's involvement in the Afghanistan War. Michael has considerable experience covering crime, justice and immigration issues. In 1999 he was the lead journalist reporting on the airlift of hundreds of refugees from Kosovo to Canadian Forces Base Gagetown. He has been nominated twice for Atlantic Journalism Awards.