The federal government's new plan to boost French-speaking immigration outside of Quebec by awarding additional points to French speakers under the Express Entry program has met with a warm welcome from the Moroccan Association of Toronto. 
The association's president, Faouzi Metouilli, says that some Moroccans "don't want to go to Quebec. They want to go to other provinces. But the problem is they speak French, but don't speak English." He thinks the announced change will give Francophone immigrants more choice as to where they settle. According to the 2016 census, there are around 104,000 people of Moroccan descent living in Canada, mostly in the Montreal area.
Under the amended program, French speakers will now garner 25 points when applying for Express Entry, up from 15 points previously. Bilingual candidates can expect their points to go up from 30 to 50. 
"With this new calculation, it will be more easy for them to apply and have more of a chance to come to Canada," Metouilli told New Canadian Media. "This is a good thing because in Quebec it was very easy because they have their own process, their own calculation," he added.
Francophone immigration
Express Entry is Ottawa's streamlined application process whereby the government can respond to labour trends with agility. Those who meet certain requirements are invited by the government to apply for permanent residence. Quebec runs an independent immigration policy, which operates outside of the Express Entry program, doesn't have a Provincial Nominee program, and uses a Quebec experience requirement instead of a Canadian experience requirement. Moroccans without Quebec experience can potentially be barred from immigrating to Quebec. 
Francophone immigration to provinces other than Quebec has been increasing, but the federal government would like to see it grow more. In 2019, only 2.82 per cent of French speakers settled in English-speaking Canada. Immigration, Refugees and Citizenship Canada (IRCC) would like to see that go up to 4.4 per cent by 2023. 
In 2016, more than 1 million Francophones lived outside of Quebec, making up 3.8 per cent of the population. The government fears that number could drop to 3 per cent if no measures are taken to stop the decrease. 
"Supporting the development of Francophone minority communities outside of Quebec is part of this government's plan for economic growth and long-term prosperity throughout the country," read a statement by the Minister of Immigration, Refugees and Citizenship, Marco Mendicino. "It is also the right thing to do to help support Francophone communities right across Canada."
"The Government recognizes that immigration is key to supporting the vitality of Francophone minority communities across the country and plays a key role in upholding the bilingual nature of the country," the IRCC told NCM in an emailed statement. "There are multiple pathways for economic migrants, including French-speaking foreign nationals, to come to Canada outside Quebec, both temporarily and permanently."
On the temporary side, the IRCC pointed to its Mobilité Francophone initiative launched in June 2016 that exempts employers from the Labour Market Impact Assessment process when they hire French-speaking foreign workers to undertake skilled work outside of Quebec. The IRCC hopes that this exemption will enable Francophone immigrants to gain Canadian work experience. 
"On the permanent side, French-speaking foreign nationals can apply to all economic immigration programs," the IRCC also told NCM.
Numbers provided in the IRCC press release do show that Francophone immigration outside Quebec is fairly small. Between 2003 and 2019, 60,000 French speakers moved to provinces other than Quebec, of whom 8,465 in 2019 alone. When compared to total immigration levels for that year (341,175), that makes up 2.5 percent of overall immigration. 
Overall, the province that attracts the most immigrants by far is Ontario. According to Statista, 127,191 immigrants came to Ontario between July 1, 2019 and June 30, 2020. The province with the next highest immigration level is British Columbia with 44,899. 
According to the government's data, more than 34,000 people immigrated to Canada from the Francophone world in 2019, making up almost 10 per cent of total immigration that year. The most French speakers came from France, at 4,960, after peaking at 6,625 in 2017. 
Citizens of the former French colonial empire made up the rest of the data set, led by the Vietnamese. Algerian immigrants ranked second at 3,705, and Moroccans came in third, at 3,025.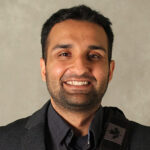 Mansoor Tanweer is New Canadian Media's Local Journalism Initiative reporter on immigration policy. An immigrant himself, he has covered municipal affairs and the Brampton City Council in addition to issues relating to newcomers over several years.