Women from virtually every continent arrive in Canada every day, but few go on to set up their own businesses or other enterprises. As part of our ongoing Ethnic Women as Active Participants in Ontario's Immigration Story series, we profile the entrepreneurial journeys of three women from different continents – Asia, Europe and Africa. Sandra Awuku, Maggie Habieda and Shirley Wu share their stories and keys to success.
Overcoming Barriers
Shirley Wu is Chinese, of Hakka descent, and lived in Pakistan until the age of 24. She came to Canada in 1991 with extensive experience in the beauty industry. Multilingual (in Hindi, Urdu, Punjabi, Chinese, and English) and familiar with the Indian and Pakistani communities, she became a sought-after makeup expert. Now her booming Beauty Concept Salon in Mississauga employs twelve, including several freelance makeup artists and hairstylists. They work on weddings, cultural events and film shoots. Shirley also collaborates with accomplished photographers and popular magazines. "There are some who schedule weddings based on my availability", laughs Shirley. She also gives back to the community by organizing workshops for aspiring makeup artists, teaching beauty skills and how to start a successful business.
Shirley cannot overemphasize the importance of asking questions, talking to those who are experienced, being positive, and ensuring high quality of one's work. "Be grateful, work from your heart, keep healthy to have the necessary energy, invest in yourself to give to others, and stay positive and happy."
Immigrant women are more likely than their Canadian-born counterparts to have completed a college degree, though some must first overcome a language barrier and deal with re-certification regulations. Then they face a difficult choice: find a job or create one. Even though the vast majority (90 percent among those 15 and older) are wage earners, some choose the riskier but also potentially more rewarding path of self-employment. In fact, this option is becoming increasingly attractive to immigrant women.
You're not alone- there is a wealth of resources available from government agencies, libraries, business organizations. Many associations, some aimed specifically at immigrant women, welcome new members, offer networking opportunities and resources. It is in our society's interest for immigrants to be well integrated, successful, and professionally active. Canadians are open and ready to share their experience.
Building a Reputation
Sandra Awuku immigrated from Ghana at age 19, went back to high school, graduated from Queen's University and entered the corporate world. She developed her business, management and leadership skills and was quickly promoted in her jobs. She took a risk and gave up her safe salary, wanting to make a difference in her community. Driven by a unique idea for her company, House of Teams. Aimed at promoting team-building, she designs customized events outside the work environment. House of Teams also supports those in need: on March 10th it is sponsoring the Artists Expression for Autism show in Collingwood.
For Sandra it is all about the impact you make on the community. "Know your market, keep working on your brand and your reputation, understand your goals and your clients", she advises. Build a network and take advantage of all available sources of support. Having a mentor is invaluable. Be prepared for long hours, but when all goes well, one's sense of satisfaction is enormous and well worth the effort.
Canada's unique cultural mosaic comprises over 200 ethnic groups, with over one-fifth of Canadians born abroad. The immigrant share of the country's labour force, currently at nearly one-quarter of the population—and one-half in Toronto—continues to grow.
None of these women reported any direct experiences with prejudice and discrimination. Being from elsewhere may indeed be an asset. Immigrant women bring ideas and experiences that may be less known here but are willingly embraced. And Canada offers opportunities unavailable "back home".
Fulfilling a dream
Maggie Habieda immigrated from Poland when she was 16. She was accepted into an art high school, graduated with flying colours and pursued studies at Toronto's prestigious OCAD University. In addition to illustration and design, she learned photography, which became her passion. She began photographing weddings, primarily for Indian customers and soon became a highly regarded photographer in that community. Four years later she opened a high-end studio "Fotografia Boutique" in Oakville. She now photographs celebrities and makes "timeless portraits" of individuals and families, creating exquisite albums. Her former college professor has become her studio manager, part of a large support team. Maggie's work has earned numerous awards. She is also dedicated to community involvement by organizing seminars and multicultural concerts.
For Maggie, it was always about fulfilling her dream to be an artist and capture beauty. "Don't believe when they say you won't succeed. Persevere," she advises. When one bank turned her down, she went elsewhere to get her business loan. "Then I hit the library," devouring materials about business. And she asked questions to pick other people's brains. Her way has always been to maintain a wide range of contacts – she attends events, meets people, forms friendships and partnerships. "I started from scratch. When you don't have money, you need to be smart." One way to find support is to join business groups, like the Oakville Chamber of Commerce.
Women's labour force participation is also increasing, having risen from 41 percent in 1991 to 48 percent in 2016. In Canada's major urban centers, nearly 50 percent of the female population are immigrants. 57 percent of them are employed (77 percent among those between 25 and 54 years of age).
Of course, challenges persist. Canada still has one of the largest gender pay gaps in the Organisation for Economic Co-operation and Development (OECD), but the government is increasingly recognizing this problem and taking active steps to address it. Considering plans to significantly increase annual immigration levels, the number of immigrant women entering the workforce will continue to grow in the coming years. Many will continue to be at the vanguard of innovation and business development, leading the way for other entrepreneurs of all backgrounds. It is essential that our society continues to encourage their initiative and creativity.
---
This piece is part of the "Ethnic Women as Active Participants in Ontario" series. Writers interested in participating are encouraged to join the NCM Collective for an opportunity.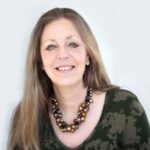 A journalist (press, radio, TV), author, language teacher, and linguist with experience in media, public speaking, organizing and hosting cultural events, PR, interpreting and translation, community work, and project management.