In this episode of What to Watch Weekly, we take a look at the most popular shows, series and movies to catch online with an international flavour.
See other top international stories to watch with Kuljeet Kaila: 
What to Watch: Black History Month Edition
What to Watch: Valentine's Day Edition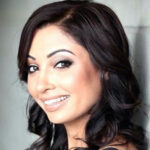 Canadian based journalist with extensive experience in everything from entertainment to breaking news, consumer affairs and covering world events. As an actress, Kaila has been in comedy pilots, produced content and been the voice of documentaries. Kaila has also lived and worked in LA and New York as a movie promotions agent. Being able to watch a production go from an idea to the big screen allowed Kaila to learn about all aspects of what makes something worthy of watching.