As the federal government grapples with proposed changes to Canada's temporary foreign worker (TFW) program, the Macdonald-Laurier Institute (MLI) speaks with Linda Nazareth, MLI senior fellow for economics and population change, and author of the new book Economorphics, in an effort to get past the politics of this emotional debate to the real issues affecting businesses and workers.
MLI: Why do employers bring in TFWs?
Nazareth: Employers bring in workers because they need labour to make their businesses function. And yes, they need people to work at a wage that makes their businesses profitable. That latter point is of course the sticking point for some – the suggestion of profitable businesses has the suggestion of underpaying workers to make it so, but it is not the case. In the fast food industry, for example, if you offered $50 an hour to fast food workers, you would pull in all kinds of people – but prices would have to rise so much that the whole model would fall apart. So there is a prevailing wage that it makes sense to offer, and the challenge is to find the right workers at that wage.
MLI: Is the focus on low-skill and restaurant industry jobs clouding the big picture?
Nazareth: It really is. There are shortages – actual shortages of labour – in all kinds of industries from trucking (where the Conference Board has affirmed that demographics are already having an impact on industry labour supply, and may result in a shortage of 25,000 workers by 2020) through to the energy industry, where the oil sands are creating a chronic need for workers at all levels of skill. And the technology industries, of course, have been crying out for workers for years. And we are still early in the game on this – an aging workforce is going to make the situation worse, but so are strengthening economies in places like India which are going to tempt would-be emigrants to just stay where they are.
MLI: What have been the effects of the government imposing user fees, requiring transition plans, and dropping the accelerated labour market opinion?
Nazareth: Imposing higher costs on businesses is obviously a way of discouraging them from using TFWs – and that is problematic in itself. Businesses presumably use TFWs because they cannot find the correct Canadian personnel to allow them to operate effectively. The role of government should be to make it easier to circumvent such problems, which is arguably why the TFW program exists. Putting the program in place and then making it increasingly expensive to use is an odd strategy.
The idea of the 'transition plan' is an odd one as well. In reacting to the government's new rules last year, a paper by the Canadian Chamber of Commerce noted that the requirement "does not recognize the fact that businesses that hire TFWs do not prefer TFWs to domestic workers . . . Requiring a transition plan creates unnecessary and additional burdens for businesses". In other words, if companies could find Canadian workers, they would have hired them in the first place. As for the suspension of the Accelerated Labour Market Opinion, the net result has been to slow down the process of getting the right workers in place, which again seems counter-productive to the goal of letting businesses function effectively.
MLI: There has been some confusion over whether there are skill shortages in Canada, but can this be disputed in the high-tech industry?
Nazareth: There really is a plethora of evidence to suggest that the IT industry needs more workers to plug in to projects. According to a January 2014 White Paper put out jointly by the Information Technology Association of Canada and the Entertainment Software Association of Canada, the unemployment rate in the information and technology and digital media industry was 2 to 3 percent, which is essentially full employment.
You can see this logically as well – if there were a ton of Canadian workers available and set to go, why would they bother to go to the trouble of filling out the forms and bringing in workers from other countries? It really is not to save money – evidence from the US suggests that when companies go this route, they end up paying as much or more than the industry average for workers. It is maybe about convenience though – in many cases companies are using agencies to find the workers, which makes it relatively simple to plug the right people in as needed.
I had an interesting conversation with the CFO of a very successful start up in the Kitchener Waterloo area. This company has gone from zero to 50 employees in a couple of years, and are still growing. They have a need for very specifically skilled people, and it is a need that is not easy to meet in the K-W area. For example, they needed a VP of Hardware, and after a ton of interviewing did not find anyone local who met their qualifications – despite the fact that there is supposedly a huge pool of available people who exited BlackBerry. But BlackBerry is a large company and a lot of their people had very specialized skills not necessarily best suited to a smaller start up. At any rate, the company in question ultimately found the person they needed in Silicon Valley and brought them to Canada. But here is the interesting point: if they had not been able to bring that person to Canada, they were willing to throw in the towel on expanding that part of the operations in Canada, and move a 12-person operation to Silicon Valley instead. So there was no way to 'force' them to hire Canadian.
Another point on the tech sector – the TFW program as it stands does not recognize the way that compensation in the industry works. Frequently it is not about salary alone, but rather a smaller salary and a larger equity stake. But the TFW 'minimums' are all about salary, which makes them doubly hard to implement.
It does bring up the broader question of whether Canadian employers do enough training and whether they could hire workers who were not perfect but could be trained to do the job. That's a big issue though – if you train a worker, there is no assurance that they will stay with you. So it requires a different mindset from all employers. And let's remember too that many companies are operating on short-term contracts and short-term projects. They only have a short window to get the right people in place and get things done, which is the nature of business in many industries these days.
It does bring up the broader question of whether Canadian employers do enough training and whether they could hire workers who were not perfect but could be trained to do the job.
MLI: Are there not economic benefits to using temporary foreign workers to fill needs in skilled jobs that can contribute to growth in the economy and improved employment figures?
Nazareth: Absolutely there are – if you cannot operate a business at full capacity because of a lack of workers, you cannot operate the economy at full capacity. And industry survey after industry survey shows that employers are finding it difficult to get the right workers. But you can see it from the unemployment rates anyway – we have parts of the country (notably in places in Saskatchewan and Alberta) where the unemployment rates are at 4, 5, and 6 percent, which is a big indicator that the right workers are not available.
MLI: What do the anecdotal stories of abuses in the TFW program tell us about the program as a whole?
Nazareth: Anecdotal stories capture the imagination, but there is really no way to know if they are representative of the entire program. Virtually any program is going to have examples of abuse. We frequently hear issues of people abusing the domestic worker program that allows nannies to come into the country under similar circumstances, but that is not used as justification for abandoning the entire program. In the case of nannies, there probably should be better governance of the workers who are brought in temporarily, and it can be argued that should be the case in the broader TFW program as well.
The big picture is this: the TFW program is an attempt to deal with a real problem in Canada, that of a shortage of skilled and unskilled workers. And honestly, the number of TFWs in Canada is relatively small: as of December 1, 2012 (the last year for which data is available) there were an estimated 338,221 TFWs in the country, out of a labour force of over 19 million at that time. We need to focus on the data on the problem and the success or failure of the TFW program, not individual stories.
MLI: Finally, what should the government consider as it weighs changes to the program?
Nazareth: I think it is important to look at the real goals of the TFW program – and presumably those are to figure out how to get enough labour and the correct kind of labour in order to let Canadian companies function at their highest possible level. That is not, and should not, be a goal that is in conflict with creating jobs for Canadians.
That is not to say that there are not changes to the program that could be made that would keep the program focused on the original goals. If there are abuses, they should be fixed. But we should also be open to making changes that would make it easier to get more people in place so as to get Canada operating at its highest possible productivity level. The next decade or so is going to be a challenging one for Canada, and we need to put labour market

---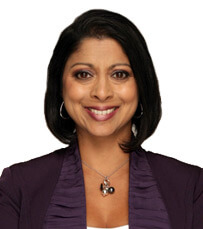 About the author: Linda Nazareth is the Senior Fellow for Economics and Population Change at the Macdonald-Laurier Institute and an economist, author and speaker. Her new book, Economorphics: The Trends Turning Today into Tomorrow (Relentless Press, 2013) chronicles the 12 biggest economic and demographic trends transforming the North American economy. Visit her at www.economorphics.com.
 Re-published with permission from the Macdonald-Laurier Institute