Humans need food to survive, but the role it plays in our lives is more than just a means of survival. For newcomers to Canada, food is a connection to home but options for international students on Wilfrid Laurier University's Brantford campus are limited.
Cristobal Olaechea, a second-year student from Peru and student success officer at Laurier International Brantford, enjoys cooking but doesn't do it very often. When Olaechea wants to cook, he shops at Metro which is 2.5 km from the Brantford campus, 1.7 km further than the Freshco, but Olaechea says the trip is worth it. The quality of produce at FreshCo isn't very good, Olachea finds.
"If I go to FreshCo it's for frozen stuff, or something that's in a can," Olachea said, noting his bad experiences with their fresh food in the past. "I don't like it at all," he said.
He says he's able to be more adventurous and try new things when he shops at Metro, like the rabbit he cooked last year. The few times Olaechea has checked out the international aisles at FreshCo or Metro, he's found mostly South and East Asian ingredients. 
"[If] I could find some Latin ingredients I would appreciate it," he said. 
Limits to accessible food options
The university partners with businesses around their campuses to accept students' OneCard as a payment method. 
In Brantford, OneCards can be used at FreshCo, Boston Pizza, Gino's Pizza, Nine North Viet Thai Cuisine, The Works, and Sunset Grill. Laurier Brantford students living in residence have to load a minimum of around $440 onto their OneCards in the Fall and Winter terms, and the balance can be topped up as needed. 
If Oleachea wants ingredients for Peruvian dishes, he has to take the GO bus to Toronto where there are several Latin food markets. It's about a three-hour, multi-transfer trip to get there and he's only made the trek once.
As a student success officer, Oleachea is a point of reference on all things Laurier Brantford for international students. Part of his job includes giving tours of campus and the downtown area to international students who arrive on campus late into the school term, which would include telling them about local restaurants. For example, he's heard from Muslim students who say they struggle to access halal food around campus. Oleachea said he directs them to Chinese Sisters or Pizza Depot.
The university addressed students' need for more halal food options in their strategic plan for equity, diversity, and inclusion that was approved last fall. 
According to the plan's summary of findings, "Many felt that halal food options were limited compared to more readily available options at the neighbouring University of Waterloo campus." 
Laurier's main campus, which does have food services and around 17,000 students, is very close to the University of Waterloo but pales in comparison when it comes to halal food options. 
The Brantford campus opened in 1999, and currently has around 3,500 students. It operates on a much smaller scale than Laurier's main Waterloo campus.
During their fall open house, Laurier Brantford announced plans to venture into food services by opening a street food market in their One Market building, which used to be the Market Square shopping mall. The university purchased the building from the City of Brantford in 2014.
"The university hasn't operated anything with respect to food services since the campus started," said Dan Dawson, Laurier's vice-president of student and ancillary services. "Largely because of the population size on campus."
Another reason why Laurier Brantford hasn't offered food services is because the residences on campus are all apartment-style units with their own full kitchen, giving students the opportunity to cook for themselves. 
For students looking for food or drinks inside a Laurier Brantford building, the only option is a students' union run kiosk selling coffee, muffins, and pre-packaged snacks in the Research and Academic Centre. 
Expected addition to the campus
Before the COVID-19 pandemic sent students home from campus, there was a sit-down cafe called Veritas, run by Laurier's graduate student association, that operated out of One Market. Before that, the space was used by the Students' Union to operate William's Cafe but the space has remained unused since 2020.
The idea for the street market came from recommendations collected by a committee Laurier created to plan for the future of the One Market building. The university began seeking community input for the space in April 2020.
"[It] would be a modern spin on a food court concept, but in a much more creative way," Dawson said. 
The market would have one central kitchen but different counters where students would pick up different types of food, and a common seating area. Ordering food from multiple counters at once could be done through a kiosk, app, or some combination of the two, Dawson said.
The concept of food halls or markets is a popular trend in Europe, he said, but there are some in Toronto and New York City. 
The committee did a market scan of the downtown Brantford area and identified several categories of foods to offer at the street market that would be unique but still fitting; such as pizza, Canadian, or Brantford-based food products, international foods, quick-serve cafe items and, potentially, Indigenous foods. 
"There's even an option that we've envisioned, a craft beer service," said Dawson. The space is licensed with the Ontario Alcohol and Gaming Commission."
"The challenge with food service is business is always changing," said Dawson. Since the research was conducted in 2021, some businesses in the area have already closed and reopened as something new.
 "That's going to be an item that we will constantly be taking a look at to make sure that as things change in the area while we're building out this concept, that it makes sense," Dawson said.
The university has recently chosen an architect to design the space and hopes it will be up and running sometime during the next school year.
Oleachea has a feeling the redevelopment may take longer than expected. "Something that happens in Peru a lot is they start [with] construction, then four years later we're still in that construction." 
But he's hopeful the space in One Market will be open soon, so he and fellow students have more food options on campus.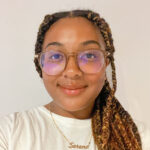 Serena Austin is a recent graduate of Laurier Brantford's digital media & journalism program and has spent the past year as Editor-in-Chief of their campus newspaper, The Sputnik. She found her love for journalism in high school as a co-op student at the University of Toronto Scarborough Campus' publication, The Underground, and has since had her work published on DMJZone.ca, and the Brantford-Brant Chamber of Commerce's magazine, InTouch. Serena is passionate about the coverage of labour, education, and housing issues and hopes to keep the passion burning in her role as President & Publisher of Wilfrid Laurier University Student Publications.