The war against the coronavirus will take many months, and will require a huge army of health workers.
That's why the College of Physicians and Surgeons in British Columbia emailed hundreds of recently retired doctors and asked them to return.
It's why the Ontario government is appealing to personal support workers, physician assistants, and social workers to return to work.
It's also why foreign-trained doctors can apply for temporary licenses.
Hospitals are also redeploying doctors to fight COVID-19, which means internal medicine residents may be asked to cover the intensive care unit or the emergency room. In turn, psychiatry or surgical residents may be asked to cover internal medicine.
But when a physician is many months, or even years, removed from specialties critical to providing care to COVID-19 patients how can they prepare?
Like 100s of other Canadian health professionals, I've returned the front lines, to help the amazing team at the @MSHospital COVID assessment centre. If you think you have symptoms or in close contact with someone who has it, use this self-assessment tool: https://t.co/zpV2FpfmrD pic.twitter.com/EtWaI0aNe0

— Jane Philpott (@janephilpott) March 19, 2020
Sharing best practices critical to COVID-19 care
These were some of the questions recently discussed in a WhatsApp group of doctors. What began as an informal chat turned into a series of online refresher courses offered, for free, to doctors across Canada. 
The COVID-19 webinars, sponsored by the Muslim Medical Association of Canada focused on three areas of care:  internal medicine, emergency care, and the ICU. 
Dr. Nazia Sharfuddin and Dr. Hamzah Qureshi, both senior internal medicine residents planned the first webinar. Their online boot camp on March 22, focused on topics such as acute respiratory failure, the basics of critical care, COVID-19 management, and infectious symptoms.
"We wanted to roll it out quickly, ahead of the redeployment so people could be prepared before being deployed to the front lines," said Sharfuddin, an internist at the University of Alberta in Edmonton.
After the webinar,  Sharfuddin shared her pride in the team's effort in an Instagram post.
"I expected maybe five first year residents to tune in. Instead we had 400 who tuned in for the entire two hours."
Diverse doctors, different specialties
Residents and retired doctors from Vancouver to Edmonton to Whitehorse to Halifax participated in the internal medicine webinar. All told, the course attracted physicians from over 20 different specialties including psychiatry, general surgery, and gynaecology.
Sports medicine resident Dr. Nancy Scholz cited multiple reasons for signing up for the course. Among them was a desire to re-acquaint herself with the intricacies of treating sick patients. 
"I am in a specialty that does not typically manage acutely unwell patients on a daily basis – I feel some anxiety about the possibility of having to jump back into managing some very sick patients with complex medical comorbidities," said Scholz, who usually works with athletes. The University of Calgary doctor said the webinar helped her mentally prepare to treat COVID-19 patients.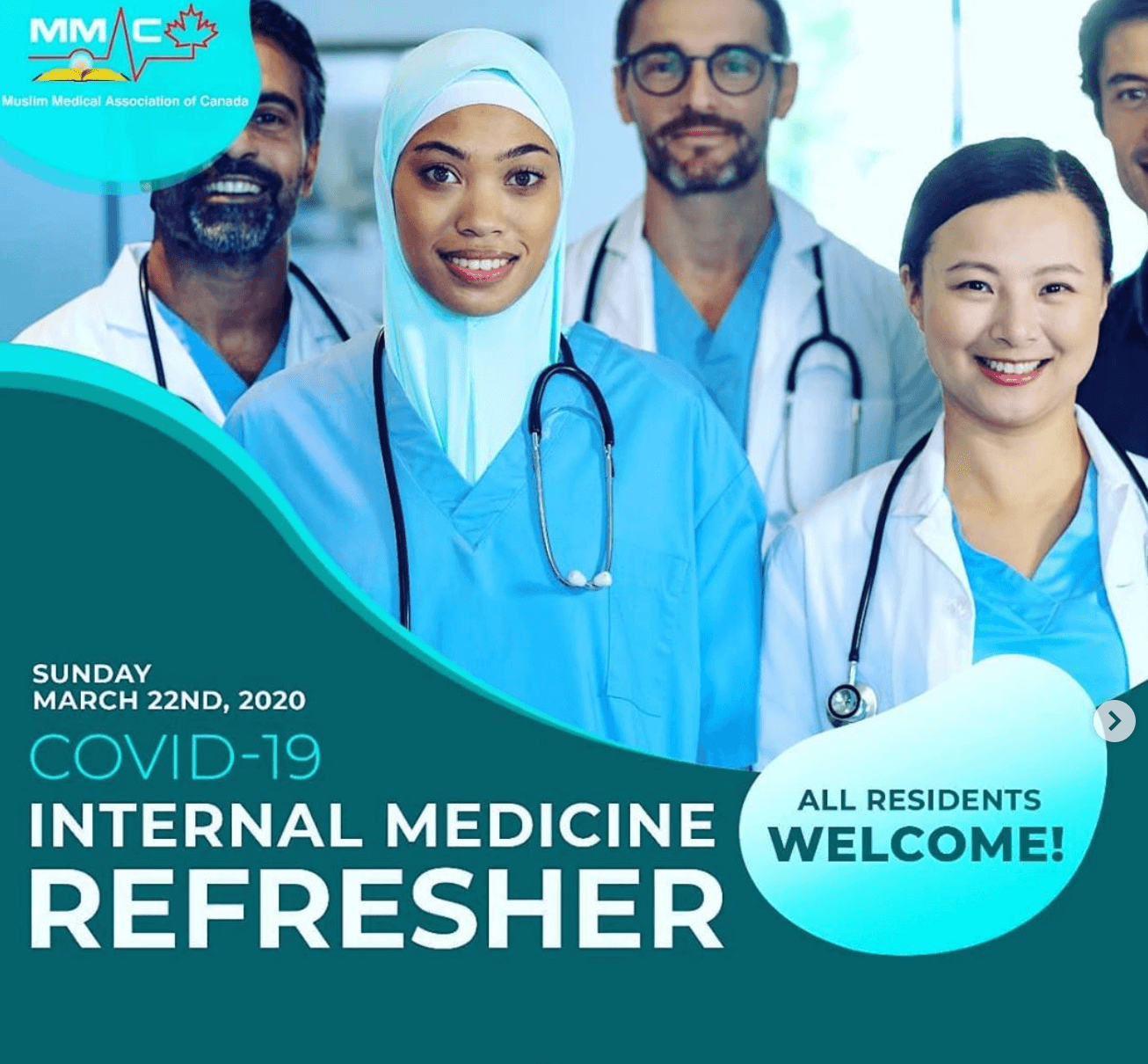 Dr. Salma Murji, a family medicine physician in Alberta appreciated the interaction between doctors.
"At this time, it's vital to share best practices and prepare ourselves as much as we possibly can," said Murji, who expects to be redeployed to treat coronavirus patients at Grey Nuns Hospital in Edmonton. 
Appreciating the timeliness and relevance of the internal medicine webinar, Murji convinced organizers to host another webinar just for her study group. That second session included 14 family doctors of all ages including new graduates and a retired doctor who may return to the front lines. 
"The more tools we have, the better equipped we will be to manage this pandemic," said Murji. 
Following the success of the first webinar, MMAC organized two more courses focused on emergency care and what doctors do in an ICU. All together nearly 800 people participated in the online courses. All are now better prepared to deal with a deadly virus and help save lives.
This story has been produced under NCM's mentoring program. Mentor: Joyeeta Ray.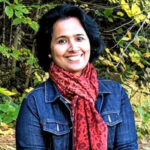 Minu Mathew is a writer and communication consultant who has worked closely with brands like Philips, 3M and Microsoft. She has a book of poems titled 'In the Garden of Rain' published on Amazon. Minu has lived in India, Sweden, US and UK. She currently lives in Toronto, Canada with her husband and two children.