With the current influx of refugees coming to Canada, academic researchers are studying immigrants' resiliency — their ability to overcome hurdles and challenges — so that they can help future immigrants adapt to their new environment.
Daniel Kikulwe is an associate professor at the University of Regina in the Social Work department. He and assistant professor Donalda Halabuza are working on a study about what factors help immigrants make the transition to Canadian life — specifically in Regina, Saskatchewan.
Similar studies have been conducted in other provinces, like Alberta and Ontario, but none in Saskatchewan.
"I think it's really important because since 2007, at least according to the statistics that we're looking at, there's been an increase in the number of newcomer families coming to Saskatchewan, so that might give [us] some level of awareness of what helps people through that transition," says Kikulwe, who originally is from Uganda.
Implications of the research
The researchers will study immigrants who have been living in Regina for at least five years, so they say they won't include the most recent wave of refugees in their considerations.
The study will look at 20 individuals and examine a range of factors for adjustment, such as food, weather, school registration and access to health services.
Kikulwe hopes the study will be completed within the year.
"There's been an increase in the number of newcomer families coming to Saskatchewan."
"We are waiting for ethics approval to proceed to the next stage of gathering data or interviewing the heads of the households of refugee families who have been settled in Regina for at least five years," says Donalda Halabuza, who is the principal researcher of this study.
The study will look at a combination of immigrants from different countries and backgrounds with the intention of being able to apply the current research to future immigration and refugee situations.
"That will give us a good understanding of different experiences," Kikulwe says.
Kikulwe is particularly interested in civil countries where there is high incidence of violence and from where Canada might accept future refugees. "It could be from one of those countries that we'll be looking at, for example, Rwanda because of the war, or Sudan," he says.
Need for resettlement services
The topic of immigrant resilience and the need for resettlement services is of growing interest to many Canadian researchers.
Bruce Newbold, professor and director of the School of Geography and Earth Sciences at McMaster, recently wrote an article looking at the resilience of immigrant women in Hamilton. The paper, which he worked on with two of his students, Karen Chung and Ellie Hong, was titled "Resilience Among Single Adult Female Refugees in Hamilton, Ontario".
Newbold began his research to discover whether immigrant women were particularly vulnerable or more vulnerable than other segments within the population.
"How are they coping? How are they doing? Are they just as resilient but using a different set of support mechanisms or are they falling through the cracks?" asks Newbold.
"That will give us a good understanding of different experiences."
The study found that all participants were dependent on sources of support such as NGOs and the government when adjusting to life in Canada. Personal characteristics such as their resourcefulness, determination and strength also played a role in their resettlement.
Because of these findings, Newbold has been working with the City of Hamilton to make resources available to new arrivals and service providers, such as by translating materials to make them more accessible.
"Timing is critical. There's so much going on in the early days when people first arrive. In part, we see some of that discussion around the arrivals of the Syrians in Canada," he says.
Because immigrants require so many services — whether it be finding a job or getting a referral to health or mental health resources — when integrating into Canadian society, Newbold thinks a one-stop-shop would best serve all immigrants.
Current assistance in Saskatchewan
One settlement agency that is attempting to offer many services to newcomers is the Moose Jaw Multicultural Council (MJMC).
Stefanie Palmer, executive director with MJMC, says her organization offers services for immigrants ranging from picking them up from the airport, to finding accommodations for them, to setting them up with language services, to helping them adjust to Canadian culture and society.
"We work on a settlement plan with them. So if they have young children, we try to set them up with different programming throughout the community. Our biggest goal is community integration," Palmer says.
Other organizations like the Regina Immigrant Women's Centre (RIWC) offer various services under one roof, but with special accommodations for women, such as child-minding, so they can attend English classes, pre-employment programs or employment counselling.
"Our biggest goal is community integration."
While there are government organizations set up to help new immigrants settle in, it seems that they aren't able to fill all the needs of new immigrants, notes Newbold. In his research, he has found that community organizations have been filling that gap.
While Newbold cited many instances of successful integration in Canada, he says not everyone will be resilient like the subjects interviewed for his study.
"Not everyone is going to have that personal strength. In part, it allowed us to say, 'How can we try to ensure the resiliency and the reception, to make sure it's a positive reception? What can we strengthen?' We can think about what groups we want to work with or what [we] should be saying to groups [and] service providers," he says.
Kikulwe hopes this study will give hope to newcomers who are worried about establishing a life in Canada.
"There's a silver lining," he says.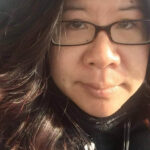 Florence Hwang is a Saskatchewan-based freelance writer. She is a media librarian who loves storytelling. She has written for La Source newspaper, CBC Saskatchewan, Saskatchewan Folklore and South Asian Post.