As mainstream media focus on the war in Ukraine and Canada's position on it, headlines in the Eastern European diaspora media reveal some of the other challenges, struggles and joys of its community in Canada.
Canada Relaxes Visa Requirements for Citizens of Romania And Bulgaria
Romanian and Bulgarian media report on the Harper government's decision to relax the visa requirements for Romanian and Bulgarian nationals.
According to new regulations coming in 2016, Bulgarian Flame reports, Bulgarian citizens who have held a Canadian visa in the last 10 years or who hold a U.S. non-immigrant visa will no longer need to apply for Canadian visas, but will only have to register for an Electronic Travel Authorization (ETA). The same regulations apply for Romanian citizens.
The news came after Romania and Bulgaria, both European Union (EU) members, declared they would not ratify the Comprehensive Economic and Trade Agreement (CETA), a EU-Canada free-trade agreement, if Ottawa would not lift the visa requirements for their nationals. In order for CETA to come into effect, all 28 EU members must ratify it.
Prior to Bulgaria and Romania, the Czech Republic declared it wouldn't ratify CETA if Canada didn't lift the visa requirement for Czech citizens. The Harper government removed visas for Czech citizens, but only relaxed the requirements for Bulgarians and Romanians.
"It is a step towards the total lifting of visas for Romanians," Pagini Romanesti writes, "but it seems unlikely that the Canadian authorities will take this decision very soon."
Canadians, on the other hand, don't need visas for any of the EU countries, including Romania and Bulgaria.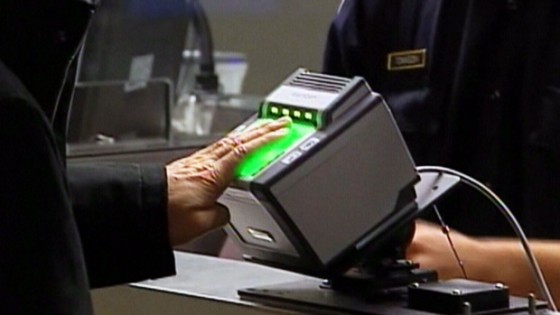 Biometric Data Collection Expands for Visitors to Canada
The federal government announced that the collection of biometric data from people entering Canada would vastly expand.
Polish website Bejsment.com, however, informed its readers that Poles who cross the Canadian border do not have to provide such data, because the new regulations do not apply to nationals of countries with which Canada has visa-free agreements. Also, the website explains that the biometric data of the Polish citizens are already saved in the electronic chips of their passports.
However, citizens of 148 countries who require visas will be subject to biometric data collection which includes fingerprints, facial and iris scanning. According to the federal government, the tightening of border control would not only increase the internal security, but would also limit the influx of unwanted people.
The drawback of the new project is the high cost – about $200 million for installation, and about $20 million annually for maintenance of the system.
Despite the expenses, security expert John Thompson believes that other countries should follow Canada's example. In fact, collecting biometric data is already a common practice in Europe, the USA, Australia and New Zealand.
Photo Credit: Bejsment.com (Accompanied original referenced article.)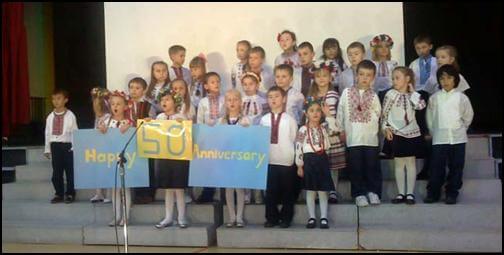 The Fight for Kindergarten Ukrainian-Language Programs
Parents, teachers, community activists and organizations are concerned about anticipated changes in the decades-old Ukrainian language program running in three kindergarten classes in Toronto's Eastern-Rite Catholic schools. In five articles, the Ukrainian-Canadian news portal New Pathway followed the heated discussions and actions of the Ukrainian community to preserve the language program.
Until 2014, the three kindergartens, which included separate half-day classes in Ukrainian, were partly funded by parents. When they became fully funded by the province, John Yan, senior coordinator at the Toronto Catholic District School Board (TCDSB), said there would be changes to the Ukrainian language component's delivery.
After several meetings, the prompt and united actions of the Ukrainian community members resulted in successful negotiations with TCDSB.
Meanwhile, a petition stated, "Teachers were informed that they have to abandon their separate Ukrainian classrooms and assume support duties within the regular English curriculum."
The Ukrainian Canadian Congress (UCC) Toronto branch announced a committee of parents and community activists would challenge the changes. Some of the group's main concerns were, "the difficulty of combining instruction in two languages for young children in a single session," "the volume of instruction in Ukrainian" and "ways to ensure the interests of Ukrainian teachers in the new circumstances."
After several meetings, the prompt and united actions of the Ukrainian community members resulted in successful negotiations with TCDSB. On June 3, 2015, the UCC and TCDSB released a joint statement announcing children would spend half a day with an English teacher and the other half with a Ukrainian one and an ECE (early childhood education) team.
Photo: St. Josaphat Catholic School Celebrates 50 Years // Photo Credit: tcdsb.org
Annual Competitions Encourage Reading, Writing and Spelling in Polish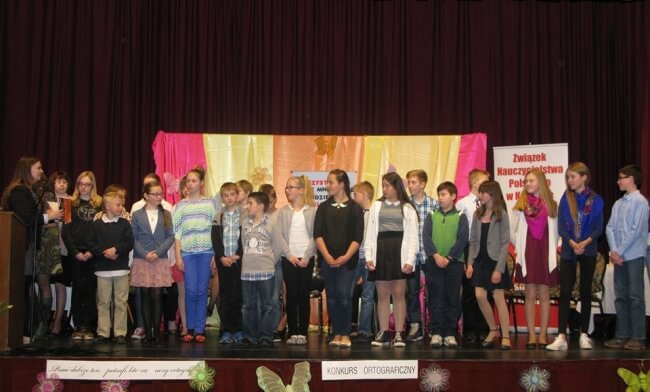 To stimulate young people of Polish background to learn, use and improve their Polish-language skills, Polish schools in most provinces organize competitions in essay writing, reading and spelling at the end of every school year. Polish portal Goniec published Teresa Szramek's report on the most popular competitions in the country.
This year, the Best Essay in Polish Language competition was held for the 50th time. According to Szramek, the jury did a tremendous job, reading and evaluating hundreds of essays sent from Polish schools from all across Canada. Among the grading criteria were the ability to use the language beautifully and the courage to speak out on difficult subjects.
The reading contest, "Champion at Reading Beautifully," took place at John Paul II Polish Cultural Centre Mississauga. Children read a text by Barbara Gawryluk's My Bullerby, a novel about a girl who faces challenges when her parents decide to emigrate from Poland to Sweden.
"The reading contest for children is really important," Szramek writes, "especially in the era of ubiquitous Internet. The contest aims, among other things, to arouse interest in books, which are a cultural asset of every nation, and to encourage reading, because books develop the imagination and enrich the vocabulary of the young readers."
A record number of candidates also competed for the title of Spelling Champion of the Year 2015.
Photo Credit: Goniec (Accompanied original referenced article.)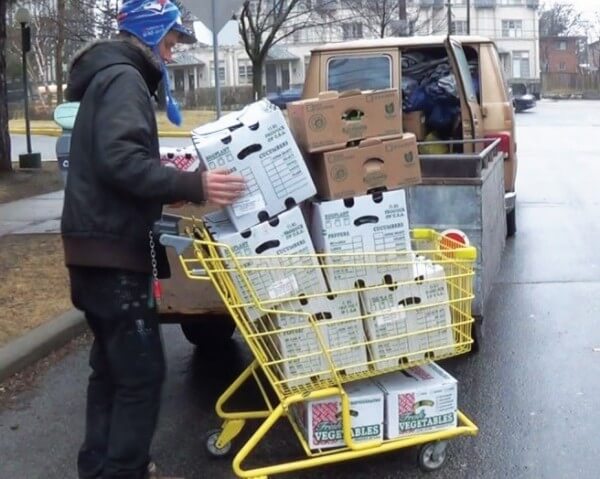 Volunteers Run "Food Bank On Wheels"
People who use the Canadian social assistance system should not just passively wait for help – many of them could be more actively engaged in improving of their situations and the lives of others in need, says Lada Alexeychuk in Russian Week.
Alexeychuk is involved in an organization created and run by volunteers who call this activity "food bank on wheels."
The work is simple: the volunteers talk to grocery store and warehouse managers and, at the end of the day, pick up the food that has not been sold. They immediately deliver this food to the homes of people in need. In this way, about 100 people receive fresh fruit and vegetables every week.
Since products are delivered the same day, the "food bank" doesn't need storage or administrative staff. All it takes is the will to help others.
Alexeychuk writes that elderly people are especially grateful for this home-delivery service in winter, because they don't have to walk the slushy, slippery streets to get food.
Since products are delivered the same day, the "food bank" doesn't need storage or administrative staff. All it takes is the will to help others.
"The reasons people need help are different – unemployment, sickness, old age, immigration," Alexeychuk says. "However, if a person is in need of social assistance, this doesn't mean that he or she is completely helpless. If you think about it, every man, even the weakest person with disability can be of some help in some way."
Photo Credit: Russian Week (Accompanied original referenced article.)
---
Lucy Slavianska is a Toronto-based journalist who has lived and worked in Bulgaria, Japan, Venezuela and the Netherlands. She has a PhD in clinical philosophy and background in editing and publishing.