When Setareh Sheikh, an international student at Carleton University, heads home to Iran this summer, she will leave without the extra protection of being vaccinated against COVID-19. 
The engineering student booked her ticket in March before the Ontario government announced it would open up eligibility to all 18-year-olds by the end of May. 
To change her flight now would require a hefty financial penalty that she can't afford and the rescheduling of doctor appointments in Tehran, Iran. 
Only one per cent of the population of Iran has been vaccinated and Sheikh doesn't think she will get the opportunity to get the vaccine until she returns to Canada in August.
"In my country, it doesn't work like in Canada. If you pay more, you might be vaccinated," she said.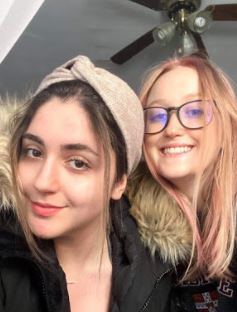 When Sheikh booked her plane ticket two months earlier, there was no information on vaccines for her age group. Had she known at that time the government would open up vaccination to all adults by the end of May, Sheikh says she would have changed her flight.
One of Sheikh's roommates, Maya Lekster who is also in her third-year at Carleton University,  says that younger people should have been prioritized earlier. 
"Not everyone in our age group has the privilege to sit and work from home," says Leister. "Our age group are the people in the grocery stores who are in closest contact with the virus." 
Lekster says she knows four people who contracted the virus while at work. "Everyone who got COVID-19 in my age group were essential workers or lived on the campus," said the 21-year-old from Calgary, Alberta. 
Higher risk in COVID-19 hotspots
Psychology major student Kali Jessop lives in Greenboro, Ottawa, one of the city's communities with high rates of infection. 
Because she lives in one of Ontario's designated postal code hot spots, Jessop was able to get her first dose of the vaccine this past weekend. 
However, the declaration of Greenboro as a hotspot combined with the slow rollout of vaccines to younger residents has made it harder for Jessop to find one other roommate to sign a summer lease. She started her search at the start of the year, but applicants have been hesitant to live with strangers amidst evolving health regulations. The uncertainty around universities reopening for in-person learning has also added to the challenge.
Zoya Davis, a fourth-year journalism student at Carleton, faces the same situation. She lives near the university campus and is eligible for vaccination at the end of the month. 
The delay in vaccines for her age group has forced Davis and her roommates to evaluate the health and lifestyle of new applicants they bring into the house. It also means tightening up house rules, such as prohibiting strangers from visiting and ramping up house-cleaning.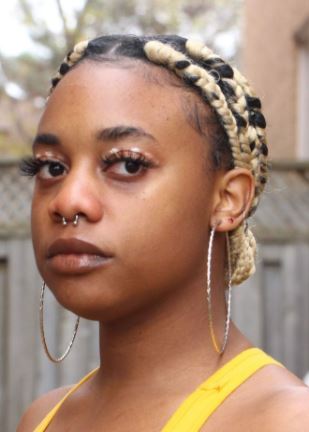 Before Ontario imposed the third lockdown, Davis held two jobs in different retail stores where she came into close contact with others. Being part of the last group to receive a vaccine feels unfair to her. 
Davis is hopeful that the vaccines will get her closer to a healthier future and return to in-person schooling. As of now, Carleton University is planning a gradual return to in-person teaching from September 2021, with seminars and labs to be held on campus.
However, she questions why her peers were not better informed about the risks. Instead, some politicians chose to blame them for spreading the virus. That's what British Columbia's Premier John Horgan did in late March. Horgan said that those aged 20 to 39 "did not pay as much attention to the health briefings, and that puts everyone else in a challenging situation."
Stat News reported that "there's almost no messaging specifically tailored to them from federal or state public health officials." Davis, who completed her third year of university virtually, feels the need for more information about the resources and help available for younger people to stay safe since many of them are living in isolation during the pandemic.
___________________________________________________________
This story has been produced under NCM's mentoring program. Mentor: Joyeeta Ray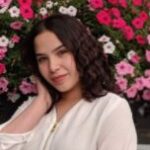 Sedanah Qwai is a freelance journalist in Ottawa, originally born in the United Arab Emirates where she lived for 10 years before immigrating to Canada. She currently attends Carleton University's School of Journalism and reports on social and cultural issues.