As the pandemic widens socio-economic gaps, Levis Rugama, 23, is among those newcomers facing substantial challenges while he tries to rebuild his life in Canada.
As a political refugee, Rugama describes his life as a "clandestine existence." For the past three years, he has lived in hiding and says he's been consumed with a constant need to cover his tracks. He was a hard-working and respected student in Nicaragua—now he's a member of the ever-growing number of displaced people fleeing the global south's legacy of impunity, corruption and military might.
Rugama wants to "serve Canada and the Canadian people," but he is traumatized by memories of his former life in Nicaragua and worries he won't be able to fully settle and contribute to the country that offered him protection.
Imprisoned in Nicaragua, locked down in Canada
As a university student, Rugama became a leading advocate for democracy during the mass civilian demonstrations of April 2018. Rugama was among the most vocal and visible critics of the authoritarian regime of Nicaraguan President Daniel Ortega and his wife, Rosario Murillo, who was hand-picked as his vice president.  
Rugama was a student at the National Autonomous University of Nicaragua (UNAN) when the crisis unfolded and was named by protestors as UNAN's unofficial "Foreign Minister." In his high-profile role in the youth movement, Rugama brought international attention to the dismantling of civil liberties and the human rights abuses committed by the Ortega-Murillo regime.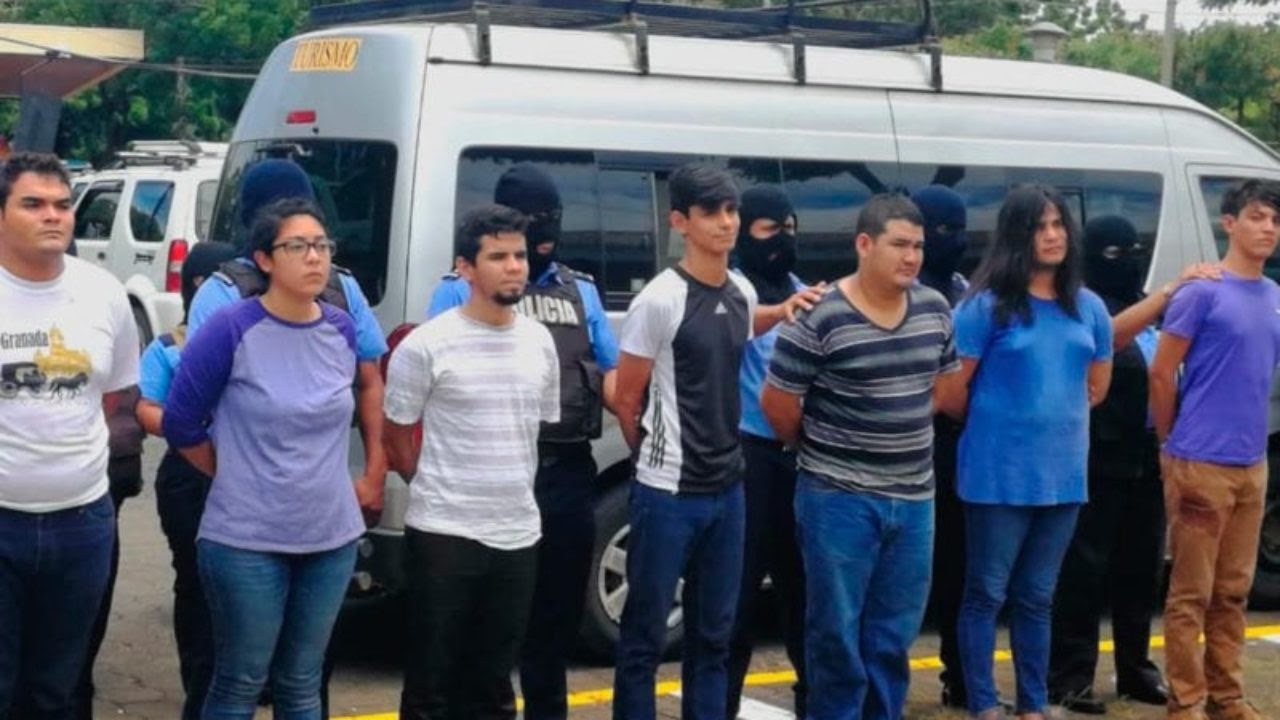 Following the protests, Rugama was among the students who were abducted and taken to the infamous El Chipote jail and tortured in La Modelo prison. 
After his release in March 2019, Rugama spoke about the inhumane conditions he endured behind bars. He told NCM that he had no future in Nicaragua.
"After being freed from prison, no one would hire anyone with a highly critical profile of the regime. I had no other options," said Rugama.
"I feel ashamed that I had to leave the Nicaraguan struggle and that guilt haunts me."
He abandoned his family to protect them and fled to neighbouring Costa Rica before finding his way to Canada. He walked across the irregular border entry point at Roxham Road in Quebec.  
"It is never lost on me how fortunate I am to have had Canada's support ensuring my safety and protection," said Rugama who was granted asylum one week before COVID-19 forced the Canadian government to shut down its borders.
Until recently, Rugama lived in a community-funded refugee hotel room in the heart of one of Canada's largest cities. But social isolation has since taken its toll, and he has recently moved into a shared home with three other Nicaraguan refugees in one of the city's COVID-19 hot spots. 
Rugama has faced difficulties accessing mental health and social support during the pandemic lockdowns.  Social assistance helps him cover basic needs but he is unable to legally work. Despite these obstacles, Rugama is focused on learning English with the support of a YMCA-funded ESL program for newcomers.
A distant dream
Despite having arrived in Canada three years earlier, Erik Rocha's situation is just as limited as Rugama's. 
Rocha was a member of the Nicaraguan Democracy Movement.  Beginning in 2015, Rocha says he helped organize weekly demonstrations in the capital city of Managua, calling for "free, fair and transparent elections." 
The group opposed the authoritarian tendencies of the Ortega regime and Rocha became a target. He fled Nicaragua in 2018 under paramilitary death threats and was able to evade prison.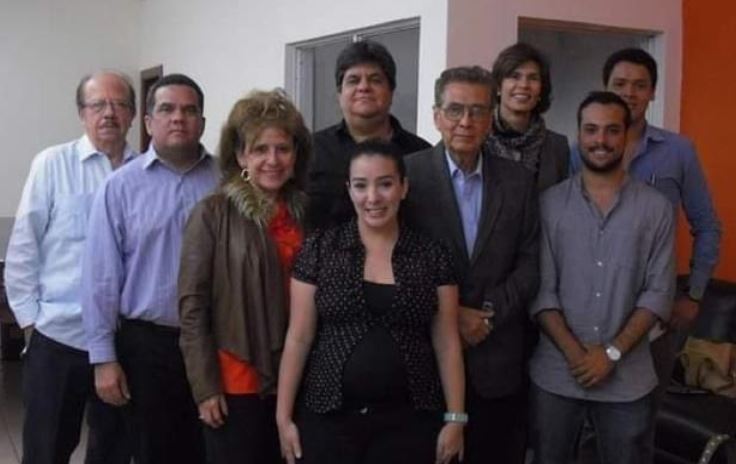 Rocha entered Canada in June 2018 after obtaining a Canadian visa before the political unrest in Nicaragua turned violent. When he first arrived in Toronto, Rocha received support from community groups including FCJ Refugee Centre, YES Employment Services, and the Community Advocacy and Legal Centre. 
However, the pandemic has limited his ability to access these social supports now. 
Without his lifeline, Rocha worries he will fall through the cracks.
"Unfortunately, regular communication with my social service worker has been missed. And one of my biggest struggles is finding a good job with some health and financial stability during the pandemic."
A former international relations student of Nicaragua's prestigious American University, Rocha hopes to become a social worker—but for now, that is a distant dream.
Rocha has been looking for full-time work since quitting his job at a Toronto grocery store during the first wave of the pandemic.
"Many of my colleagues contracted the virus," said Rocha who was worried about falling ill. "I didn't want to risk my prospects and future plans in this new country. I was working long hours for very little pay, so contracting COVID-19 didn't seem worth the risk."
Rocha is struggling to make ends meet. He's now taking on casual labour jobs and hoping to find the time to resume his English classes. But, worry about the future of Nicaragua consumes his days.
In Nicaragua, Rugama and Rocha were student activists in leadership roles, but in Canada, they face an uncertain future. 
They escaped a brutal regime, but can't escape the lingering fear and anxiety of being left further behind as Canada emerges from the pandemic.
___________________________________________________________
This story has been produced under NCM's mentoring program. Mentor: Marcus Medford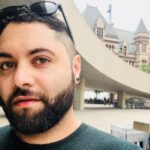 Michael 
Reyes
is a writer for New Canadian Media who lives and labours on the traditional territories of the Mississauga, Anishnabeg, Chippewa, Haudenosaunee and Wendat Nations - Tkaronto (now Toronto), Treaty 13.
Reyes
 approaches contemporary Canadian culture from a first generation latinX, multi-ethnic, new settler Canadian - Nicaraguan LGBTIQ2S+ experience.