Canadians who've arrived from many countries and those who trace their heritage to regions across Europe and Asia are getting ready to celebrate the ancient New Year's holiday of Newroz, marking the spring equinox on March 21. Yet, Canadian media and politicians continue to call this a "Persian" holiday, bringing to Canada the ethnic politics that various minorities thought they had left behind.
Calling Newroz a Persian holiday is offensive to more than 300 million people and the many Canadian communities who have been celebrating it for over 3,000 years in the Balkans, the Black Sea Basin, the Caucasus, Central Asia, and the Middle East.
Prime Minister Justin Trudeau, despite efforts over the years — including personal appeals from myself — to raise awareness, continues to propagate this pro-Iranian language.
Last year, Trudeau did at least adopt the name of many communities that celebrate Newroz in his speech, but he still went on to say that these communities "will celebrate Newroz and the start of the Persian New Year."
This message from our politicians will alienate the many non-Persians who celebrate Newroz as their new year. This occasion should be called "International Newroz Day," as the United Nations has named it, without referencing any one specific community's calendar since it's celebrated widely.
Community Position
In a petition started on Jan. 30 and signed by over 700 people as of time of writing, the Canadian Group for Preserving Newroz as an International Day have asked Prime Minister Trudeau to stop identifying it as the "Persian New Year."
"We moved to Canada to not have to fight to protect our cultural heritage any longer, but we are doing it here too," said one of the organizers, who asked not to be named.
"Even here, I am not able to talk freely and give my name if I want to avoid being killed or imprisoned like Zara Mohammadi was by the Iranian regime, and like many other Kurds, if I go back." (Zara Mohammadi is a young Kurdish woman who was sentenced to five years of imprisonment in Iran simply for using her mother tongue and promoting her cultural heritage.)
Why is Canada taking so long to follow the United Nations' lead in adopting more inclusive and accurate language, something that organization did 12 years ago when it named March 21 as International Nowruz Day. According to the UN, "The word Newroz (Novruz, Navruz, Nooruz, Nevruz, Nauryz) means new day; its spelling and pronunciation may vary by country."
Several years ago, I emailed a number of politicians, including Trudeau and Alberta Premier Jason Kenney, as well as former federal immigration ministry officials, and explained that Newroz is not celebrated only by Persians, regardless of the number of regions they may have occupied in ancient days, regardless of how these occupied regions were obliged to celebrate it under ancient imperial control, and regardless of the fact that they are the ethnic group that holds authority in Iran.
Except for the Kurds, a majority of these ethnic groups and regions have been free for hundreds of years. Logically, neither those nations nor the 45 million oppressed Kurds living in Iran, Iraq, Syria, and Turkey would celebrate Newroz for the sake of Persians.
Furthermore, based on the historical facts about each aforementioned geographical region, their ethnic and religious backgrounds, and the number of people who celebrate it, Newroz is also in the calendars of many ethnic groups with an Indo-European origin. In fact, several other people claim to have contacted the Prime Minister's Office about this issue, though those attempts were not taken seriously.
Professor Jaffer Sheyholislami of Carleton University's School of Linguistics and Language Studies said that regardless of ancient history, nowadays, "thousands of Kurds, as well as many other non-Persian nationalities, call Canada home because they fled the assimilationist and discriminatory hegemony of Persian language, culture, religion, and politics." That's why Sheyholislami believes our leaders should not refer to Newroz as "Persian" as it is a multilingual observance.
Since some members of the Greater Toronto Kurdish House have also attempted to raise awareness by sending emails to politicians, I asked Chato Wany, the president of the Kurdish House, about his concerns.
He states: "They should know that our disappointment and sense of loss of culture and heritage are real. We feel challenged to explain and prove our culture in the workplace and schools, in the heart of democracy. A denial of our cultural identity, as well as a violation of our rights to identity and heritage, we believe. Also, our new generation may face an identity crisis."
'Influential' groups
Multiculturalism is a defining feature of Canadian society. Our leaders make an effort to participate in events celebrated by various Canadian communities, to congratulate them, and to send them encouraging messages. 
However, Canadian politicians are often unaware of disenfranchised and minority backgrounds, perhaps because they have created a political market for ethnic communities and those with the highest value seem to be those with the most members and the greatest economic influence.
Cultural heritage advisers to Canada's politicians play a key role in explaining political sensitivities. If these advisers are hired based on their prominence within their respective communities, then their advice risks serving only the interests of that one, dominant group. 
Therefore, as Sheyholislami puts it, our MP may have been "ill advised" about the Newroz celebration. This political pandering is dangerous. If left unchecked, it could lead to ethnic conflict or sectarianism in the near future.
To summarize, since Newroz is the new year for many different Canadian communities, our leaders shouldn't link it to any one heritage in particular. Although some believe that the Prime Minister is not required to participate in community events, I value his engagement and say that every war, atrocity, and ethnic conflict began with words. Therefore, leaders and citizens must consider each word carefully. Regardless of the circumstances, we want our leaders to constantly encourage peaceful coexistence in their speeches.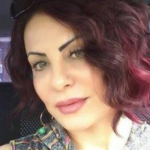 Kaziwa Salih holds a PhD from Queen's University, Canada, where she specialized in cultural sociology of violence/genocide and the way microaggressions foster macroaggression. She is a multiple award-winning author of over 10 fiction and non-fiction books and has written many articles and academic papers. She founded and was editor-in-chief of two Kurdish journals, Nvar and Newekar, and has worked in several human rights organizations in Canada, Kurdistan, Egypt and Syria, including the United Nations Association in Canada and Amnesty International.