The federal government's new child-care plan will benefit low-income families and newcomers in Canada, as it will make daycare spaces available at "an affordable cost for everyone," Ahmed Hussen, the minister of families, children and social development, told NCM in an exclusive interview. The government is also hoping to help the most vulnerable Canadians with "innovative affordable housing projects."
"We will make sure that the child-care fees are reduced dramatically, and that is why it is important for us to bring it down to $10, on average, per day," Hussen told NCM in a video-call interview.
Under the plan, which is the centrepiece of the recently approved 2021 budget, the federal government will invest $30 billion in the national child-care system over the next five years and $9.2 billion each subsequent year after 2025-2026. The funding will go toward cutting by 50 per cent the average cost of child care across the nation by 2022 and bringing it to an average of $10 per day by 2025-26.
The minister touted the child care plan as "not just an important social program but also a very important economic program."
"It will help grow Canada's economy, create more jobs and will add to our GDP, while closing the gap between men and women's participation in the labour market," he said.
Ottawa wants to ensure that the system is accessible, delivers high-quality child care, and is fully inclusive by building more affordable daycare spaces, training more teachers, and making sure that no child is left behind, Hussen elaborated.
An accessible child-care system will also make a huge difference for hundreds of thousands of women across Canada, pressed to stay at home, unable to afford child-care services at the current rates of $50-60 per day in some parts of the country.
Building a national child-care system
Addressing the recent concerns raised that some provinces might resist the child-care plan over fears it could weigh on their budgets, the minister said the federal government will "do it in partnership and collaboration with the provinces."
"Since 2017 we have transferred federal money to provinces and territories for affordable child care, so that tradition of past collaboration already exists," Hussen said.
"Yes, this is different in the sense that we are building a national system, but we will still negotiate bilaterally with each province and territory and we will be flexible to make sure we take into consideration the local sources."
He added that the $30 billion over the next five years and the $9.2 billion each year afterward is all federal money, and Ottawa intends to make good on that commitment.
Riding out the COVID-19 pandemic
Hussen is optimistic that the COVID-19 pandemic won't derail the implementation of the plan. "We will support Canadians financially for as long as it takes," he said. "The government is assessing the situation, and with the vaccination campaign going ahead and millions of vaccines arriving in Canada, I am very confident that we will defeat COVID-19."
Prior to the pandemic, the federal government transferred on average around $400 million to the child-care sector throughout Canada each year. Last year, the government added an extra $625 million to address the pandemic situation, raising the total to over $1 billion and making it "the highest federal transfer of child-care support to the provinces and territories in history," Hussen stated.
Asked why Canada failed to mobilize the many foreign-trained immigrant health workers to the front lines of the pandemic, the minister pointed the finger at the provinces.
"This is an area of provincial jurisdiction; the provinces manage and have jurisdiction over the licensing bodies," he said. "I am personally in favour of integrating these individuals, and as a federal government we took steps to help as many internationally trained professionals integrate into their fields, but on the strict licensing issues, it is a provincial matter."
Tackling the housing crisis to help vulnerable Canadians
Hussen, who is also the minister responsible for Canada Mortgage and Housing Corporation, talked about the government's efforts to tackle the housing crisis.
"The demand is there. We know where the need is, and we know where the innovative affordable housing projects for the most vulnerable are, and we will be targeting those projects," he said.
The previous initiative for affordable housing was so popular, that the government built 4,700 units instead of the 3,000 originally planned, the minister said. He expressed hope that $2.5 billion in additional funding outlined in the 2021 budget, including $1.5 billion for the Rapid Housing Initiative, will fund more projects that had to be dropped previously.
The federal government also allocated $300 million to convert vacant commercial buildings into residential buildings, the minister said of funding set out under the Rental Construction Financing Initiative, which is expected to yield 800 residential units.
Asked whether Ottawa has discussed plans to convert underutilized federal government buildings into affordable housing, the minister noted that there was an opportunity to do that, but such details had to be worked out further.
Addressing gender-based violence
The minister also talked about strategic funding to address gender-based violence in Canada, noting that alongside the $601 million earmarked for shelters, transition centers, and support services, $315 million has been allocated for rent supplements to support women and children fleeing domestic violence.
"There is a lot we are doing and we will continue to address the gender-based violence," said Hussen.
Another $250 million is set aside as part of the National Housing Co-investment Fund for more shelters, transitional housing, and supportive services. Those funds, as the minister remarked, are on top of 25 per cent of the $1.5-billion Rapid Housing Initiative that is aimed at meeting women's housing needs.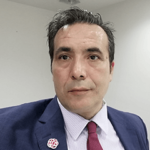 Naser Miftari is an independent media researcher. His broad area of interest is in political theory and his research focus is on the future of public broadcasting, media governance and political economy of communication. For more than ten years he was a writer and editor for Koha Ditore one of leading newspapers in South East Europe. He is an active contributor in media research studies and has also taught graduate and undergraduate courses in media and political science at colleges and universities in United States and South East Europe. More recently he served as a contributor on global journalism issues with the Toronto-based Canadian Journalists for Freedom of Expression (CJFE) and in 2016 he was a research fellow at King's College in New York.