Punjab teachers graduate from training program
Fifty teachers from the Indian state of Punjab who came to Canada for a teaching development program at the Ontario Institute for Studies in Education (OISE) picked up their diplomas today and are getting ready to return to India.
The teachers, who were carefully selected from public schools, spent four weeks in Toronto taking courses at OISE designed to give them tools to improve the educational system back home.
For many of these teachers, the experience was unique in their lives.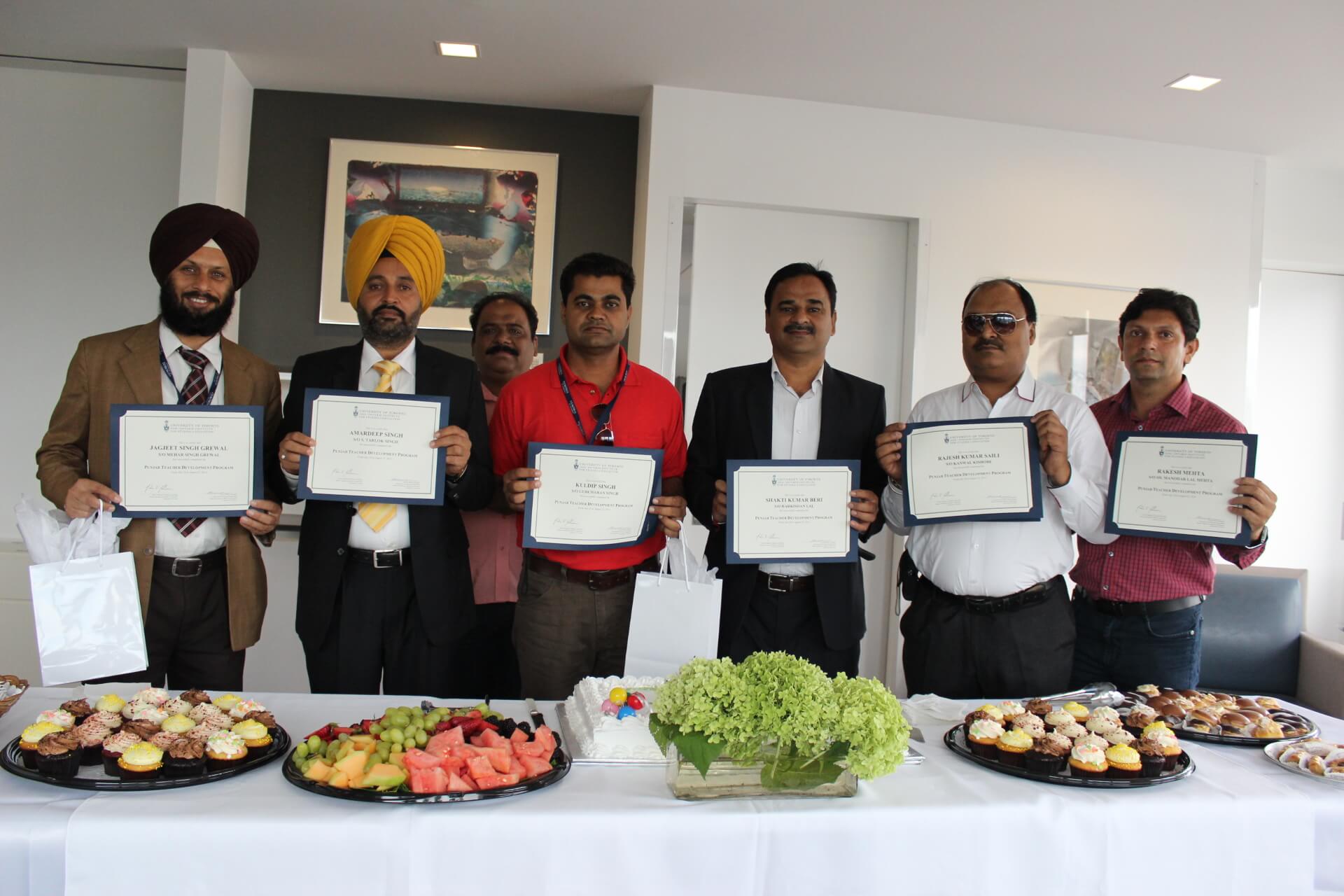 "This is the first overseas program we are coming to," says Nutan Sharma, an English teacher of grades 11 and 12 in India. "We like Canada very much. We have learned so many new strategies to teach. Critical thinking and community learning. And the people were very nice, very nice and cooperative to us. We liked it," she says.
The program also promoted collaboration in teaching methods between India and Canada, offering lessons for each side to make teaching more effective.
"It was really four weeks of sharing our knowledge on how we do things," says Elizabeth Coulson, program organizer and internship coordinator at OISE. "Just as businesses are globalizing, education is also globalizing in many ways," she says.
While Canada provided training in classroom technologies and critical thinking exercises for students, Indian teachers shared their expertise in language and grammar teaching, says Coulson.
"The kind of technology these Canadian schools and universities use are really state of the art and these were something novel for us," says Rajiv Kumar Makkar, a political science teacher from India.
One of the main problems Indian education is facing is not having enough funding from the government to be able to use technologies such as projectors in every classroom, says Makkar.
He adds that one of the main differences between the Canadian and the Indian system of teaching is the number of students per classroom and the degree of teacher participation. In a lot of public schools in India, classes can have 100 students, while in Canada, the average class size is 35 students. 
Doctor doesn't lose hope
Dr. Izzeldin Abuelaish, the Palestinian doctor in Toronto who is trying to bring 100 children from Gaza to be treated at Ontario hospitals, is heading to Gaza tonight, while he still waits for the government to respond to petitions to reconsider refusing his initiative.
"I feel these children are my children. I feel sad, I feel outraged. I want everyone to look in the eyes of these children and to see them as if they are theirs. If you have a child suffering, would you like others to help? We need to think of these children as ours."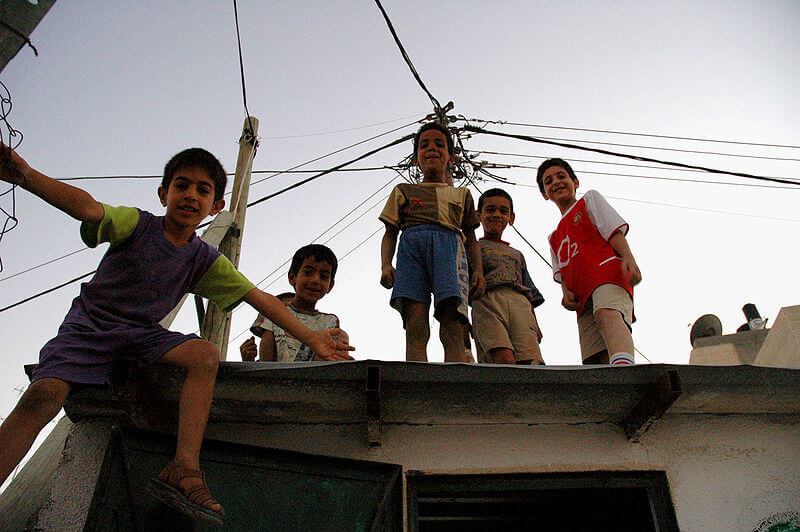 He and his supporters have sent letters to members of the Canadian government including Prime Minister Stephen Harper and the Minister of Citizenship and Immigration, Chris Alexander, petitioning for bringing these children. He has also met with the leaders of other parties including Thomas Mulcair and Justin Trudeau, as well as with representatives from the Green Party.  But, so far, he has received no reply at all from the federal government.
"People are waiting just to act. The public, the community, the people from everywhere, throughout all of Canada, who were writing me hundreds of emails asking me what can we do, we are ready to open our houses and to host these children when they come. We want to cure them, to help them and [for them] to leave Canada with a smile on their face. We are not planning for these children to stay here. They have their country, they have to go there. But we want them to leave functioning well, happily and healthy," says Dr. Abuelaish.
"Where is our humanity? We need to save lives and these are children I am talking about. Children.  Children who are the life, who are the future, who are the hope. These children will be disabled and most of them, they lost their loved ones. We need them to be independent, to run a normal life. We can make a difference," he says.
But without the government's approval, these children will not get the help they need. "At the end of the day, these children they need visas," says Dr. Abuelaish.
If his initiative fails, he says, "I will feel sad, I will feel in pain. I will feel angry about it. But I tried, I tried my best."
Dr. Abuelaish saw three of his daughters getting killed by an Israeli shell that fell on his home. He is a promoter of peaceful discourse and has been nominated three times for the Nobel Peace Prize.
Writing to inspire
Nick Noorani, managing partner of "Prepare for Canada" is embarking on yet another community enterpise. His "What's Your Secret" contest is awarding $1000 every month from March to November 2014 to an immigrant who shares their success story.
The best stories and those with the most votes will win the cash prize.
"All they have to do is write a story and get their friends on Facebook to vote for them. Now it's not necessarily that the person with the most votes will win, but the quality of the story is very important," says Noorani.
He is also the author of a seminar titled 7 Success Secrets for Canadian Immigrants. "This year, what we decided was to turn the focus and talk to immigrants and ask: what is it that helped them? They can write their own stories, they can use the points of 7 Success Secrets or they can come up with their own points. I want to hear from immigrants," he says.
The founding publisher of Canadian Immigrant magazine thinks there needs to be more success immigrant stories in the media. "I need to know that there is hope. You know it's so hard when you come to Canada as an immigrant."
There have been two winners so far, the first one was Nonita Mole (pictured), originally from the Philippines and now living in Winnipeg.
He also talks about the challenges immigrant professionals face when trying to make it in their field in Canada. "The number one problem, of course, we all know is the problem of credential recognition. But it's beyond that," he says. "There's a work culture, you know. In Canada, you're expected to work independently. In a lot of other countries, including India, I know for a fact, you are working very closely with a boss who monitors your movement from one place to the other."
Other problems, he says, includes a lack of "soft skills" that immigrants from some countries face. "In Canada, doing presentations in public, making presentations is very important," says Noorani.
"Immigrants are coming from parts of the world where technical skills are being taught rather than soft skills. So these are challenges. This is part of this journey."