This article by a U.K.-based commentator was penned in response to what she views as myths surrounding Canadian immigration.
As one of the largest countries on Earth – not to mention one of the most beautiful – Canada is a popular as a destination for expatriates from every corner of the world. With a promising economy and, shall we say, a more level-headed political climate than some other nearby nations, Canada's outlook on immigration has classically been one of welcoming foreign talent with open arms. Yet the internet is rife with exaggerated claims and misinforming pieces that try to paint Canada as an expat wonderland you can simply stroll into. If you're thinking of moving to Canada, it's vital you know the true lay of the land.
Canada wants high-skill immigrants
Canada has recognized a deficit in its own population in certain highly sought after skills – especially those in the medical profession, high-end computing and data management and digital media. These skills can help you get fast-tracked during your visa application thanks to Canada's Global Talent Stream program. Canada, and similarly productive and polite countries like Japan, is experiencing the twin phenomena of an ageing population and a lowering birth rate. This is why expanding the country's population via immigration has been seen as a viable strategy.
Yet, due to fake news and misinformation, false stories about exactly how sought after immigrants and expats to Canada are spread. During the course of 2019 it was reported that Canadian prime minister, Justin Trudeau, was practically begging countries like Nigeria and The Philippines for as many as a million immigrants. This false information has since been debunked but it definitely caught the attention of the world at its zenith. Fake news stories have raised people's interest in living in Canada among many expats.
Having skills Canada wants won't guarantee employment
Canada is a tolerant country with a largely healthy and modern outlook on the work-life balance and flexibility. That said, while there's plenty of hype surrounding the fact that Canada is actively seeking expats to fulfill several roles, many professionals who've moved here have expressed disappointment in discovering that they can't simply stroll into their dream job. Uprooting one's life to start again elsewhere is always daunting, and there are uncertainties to every moment – although that's also part of the excitement!
However, those immigrating to Canada are advised to either have a back up plan or to apply via a multinational company that's essentially guaranteed them a position. With a high cost of living associated with every major Canadian city – thanks to their high quality of life – you want to ensure you land on your feet.
Free healthcare isn't always free
Starting a new life in Canada means being inducted into Canada's complementary, state-funded healthcare system. People worried that moving to Canada makes them ineligibility for receiving healthcare benefits need not worry. As long as you're a permanent resident and not a temporary worker, in, you'll become eligible in time. However, you should definitely go into the situation with your eyes wide open. For instance, there's often a wait time associated with getting set up in Canada's healthcare system as an expat. Three months is the usual waiting time but sometimes it can take as long as six months.
During the early stages of relocation, it's wise to invest in a global healthcare plan or a private medical plan to ensure you're appropriately covered. It's worth keeping in mind that even if your Canadian Medicare coverage as an expat begins in earnest, many people in Canada still pay for their dental and optical treatments. In addition to this, you'll often be asked to pick up the bill for any prescription medication that otherwise free healthcare requires you to take.
Don't be afraid to shop around
While we've already touched on the high cost of living in Canada, there's almost a sense of national pride to these circumstances – the idea that you get what you pay for. As such, Canadians tend to grumble less about the cost of things, and not just because everyone is so polite! However, as an expat, you might find your eyebrows arching on more than one occasion when receiving the bill for a given product or service.
One expense that catches many expats off guard is cellphone bills. Almost all mobile phones in Canada are sold under contract rather than pay-as-you-go systems so users are effectively locked into one way of using their cellphone. Many suggest that these costs simply aren't competitive and that Canadians often gets cited as paying some of the highest telecom bills in the world. Those defending the astronomical fees suggest that because Canada is so vast and its population is comparatively small, plus the fact that people are quite geographically scattered, telecom companies have gone above and beyond in providing ample coverage – hence the hefty bills.
Of course, what often goes unreported is that there are cheap carriers expats can look into upon settling in Canada too. So, with this example and many others – remember to shop around!
As you get used to life in Canada, you'll have ample opportunities to sort fact from fiction yourself. And with this country being home to some of the most friendly people in the world, you'll never be short of a smiling face to ask for advice.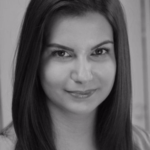 Sabrina Bucknole is a professional copywriter from the United Kingdom. When she's not looking for her next adventure abroad, she spends her time writing about international living, travel and finding work abroad.