Since moving to Canada 20 years ago, Asma Masood has enjoyed the experience of celebrating Ramadan in a mosque, a privilege that she didn't have while living in Pakistan. Ontario's third rigorous lockdown in a year means Masood must stop her cherished visits to the mosque to celebrate with other Muslims.
"I really miss that time [in the mosque]," said Masood, who now lives in Ajax, Ontario with her husband, two sons and daughter. 
Masood says that religious restrictions in Pakistan prevented women from attending Ramadan celebrations in mosques. However, Ontario's latest stay-at-ho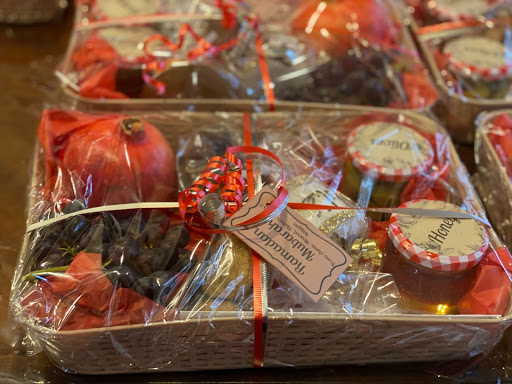 me order has taken away that physical link to her mosque. 
But Masood is finding other ways to stay connected to her community.
Giving back during Ramadan has been a long-practiced tradition for Masood. Each year she prepares gift boxes filled with assorted food items for about 30 of her neighbours. Last year, her boxes included cupcakes, fruit kebabs and shawarmas. However, under the tighter pandemic lockdown health restrictions, she is opting for packaged food items that are easier to distribute, like olive jars and pomegranates. 
Mosques encourage people to stay at home
Ramadan encourages group prayers to build a sense of unity and brotherhood. But since the province declared a state of emergency, Ottawa's SNMC Mosque is asking people to stay home this year, says Imam Zajid Delic, the prayer leader.
The updated provincial order, which came into effect on April 17, limits places of worship to only 10 people indoors or outdoors which is a substantial decrease from SNMC's 1000-person capacity.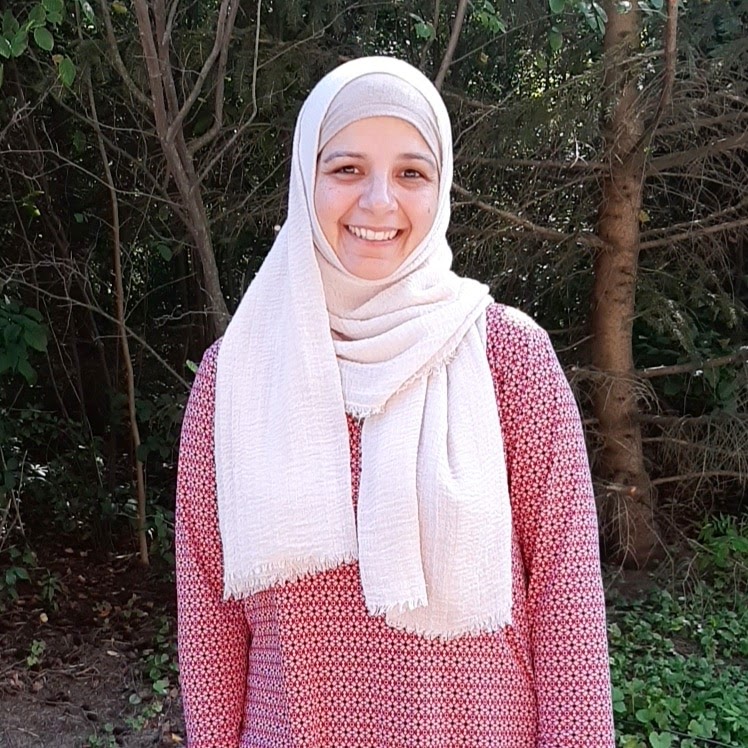 Since moving to Canada from Pakistan eight years ago, Sababa Khan often volunteered with her local mosque in Milton, Ontario by preparing Iftar meals and arranging table settings to increase her sense of belonging. But she changed her practices last year after the pandemic hit. 
Since most mosque activities such as Quran readings and Islamic lessons have moved online, Khan has found it more convenient to attend these events and pursue her spiritual aspirations. 
While ongoing provincial restrictions, this Ramadan, have restrained her enthusiasm to host dinner parties and visit extended family, Khan says they do not curb her desire to make the best of the situation. 
A socially-distanced Eid
Ontario's stay-at-home order is expected to stretch until May 20 which will also impact Eid ul-Fitr celebrations which marks the end of Ramadan. Eid falls on May 13.
In 2020, during Eid, people were allowed to pray in the mosque as long as they stayed six feet apart. They were asked to bring their own prayer mats and were not permitted to linger around the premises once prayers were over. However, this year, as the pandemic rages out of control, Eid ul-Fitr celebrations will most likely be cancelled.
Last year, Asma Masood set up a table of desserts in her front yard to share with friends. Even that socially distanced celebration won't be allowed this year. The stay-at-home rules prohibit gathering outside with people outside your home. 
Still, Masood hopes to deliver gifts to her friends' homes while wearing a mask.
A year ago, the pandemic was in its early stages and the gravity of the virus was still largely unknown, leaving Farzana Shahrin hopeful for a swift return to normalcy. She doesn't feel that way anymore.
"I didn't take it seriously [then]," Shahrin said.  "I can see that the pandemic is not getting over now and I'm tired." But she does take comfort in continuing her Ramadan tradition of supporting her home country through charitable donations known as 'zakat' in Arabic.
Every year, she and her husband donate 2.5 percent of their savings to various foundations in Bangladesh.
COVID-19 may have cancelled Shahrin's celebrations, but not her spirit of Ramadan.
___________________________________________________________
This story has been produced under NCM's mentoring program. Mentor: Joyeeta Ray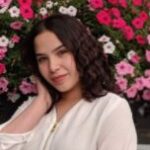 Sedanah Qwai is a freelance journalist in Ottawa, originally born in the United Arab Emirates where she lived for 10 years before immigrating to Canada. She currently attends Carleton University's School of Journalism and reports on social and cultural issues.