A campaign to reach migrant workers about the risks of human trafficking among labourers in Canada's agriculture industry turned to social media to connect with local communities across the country.
The national campaign organized by The Canadian Centre to End Human Trafficking included a digital toolkit to be offered to frontline community agencies to reach migrant workers.
"We were very mindful of our community partners when developing the campaign and also consulted with migrant workers and those with lived experience to ensure the creatives resonated before they went public," said Julia Drydyk, the non-profit centre's executive director. 
As well as employing outdoor advertising on public transit, billboards and in restrooms and in targeted regions, and on social media, the agency conducted a national media outreach campaign. It also placed editorials in newspapers in Mexico and Jamaica to reach migrant workers and their families in their home countries. 
In the past year, Canadian media reported several big labour trafficking investigations with the rescue of a number of victims, including  dozens of Mexican nationals in the Greater Toronto Area.
The Toronto-based centre's recent research found that 55 per cent of Canadians either don't believe or don't know that human trafficking is a major issue in Canada. This lack of knowledge in the wider community "exacerbates the problem," considering migrant workers are at higher risk of labour trafficking due to their precarious immigration status, isolation and language barriers, the report concludes.
Drydyk said even though nearly half of the country's population understands that human trafficking might be an issue, they're looking in the wrong places. According to a research the centre conducted last year, 73 per cent of Canadians are concerned that human trafficking is an issue in Canada, but 77 per cent don't feel that they could recognize the signs.
"It's just not about equipping people with information that human trafficking exists, but then sharing accurate information about how it's actually taking place in our communities."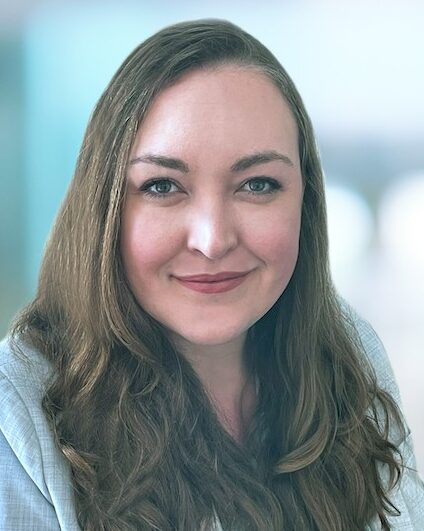 Last March, the Globe and Mail published an analysis of statistics from Employment and Social Development Canada. It showed that approval under the Temporary Foreign Worker program jumped by 68 per cent since 2021. With this increase in the number of incoming temporary foreign workers, Drydyk said the migrants who travel to Canada to work in the agriculture and manufacturing sectors become more vulnerable to labour trafficking because of the structure of their work permits; the lack of information about their rights; language barriers; and the isolated areas in which they work. 
"One of the reasons that we're doing this outreach campaign is to try to be part of the solution, to make sure that we can equip migrant workers with information about their rights, and where they can go to accept support," she said.
As part of its services, the centre operates the Canadian Human Trafficking Hotline, a 24/7 confidential, multilingual service that can connect people to resources in their communities without necessarily involving law enforcement or government.
The centre's recent campaign was designed with the the understanding that migrant workers aren't easily accessible, as "most information flows through their employers or government agencies and is often not in their native language," according to information in the digital toolkit. As well, traditional outreach methods don't resonate with them. The centre found that the migrant workers mostly use Facebook and WhatsApp to communicate so a targeted social media campaign was the best way to engage them.
Jovana Blagovcanin, manager of the Toronto-based FCJ Refugee Centre's Anti-Human Trafficking & Migrant Workers Mobile Program, said partnering with other organizations is the most efficient way to reach migrant workers.
"We sometimes have to partner with other organizations who have rapport with migrant workers in those areas, or even go to places where migrant workers in smaller towns frequent, such as laundromats, churches and grocery stores to distribute flyers for our information sessions," she said.
Speaking of the challenges associated in partnering with frontline service delivery partners, Blagovcanin said organizations that already have relationships with employers "don't want us to talk about human trafficking, the very central piece of information that we want to share, because they fear upsetting the employers." 
Another challenge, particularly in international cases of trafficking, is many organizations that primarily support domestic victims don't understand that the immigration status of workers impacts their ability to access support and services, she said.
"Especially when you're trying to build trust and rapport with these victims and survivors, it can be detrimental if they are overpromised and then later not followed through, causing panic or anxiety."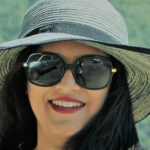 Amrita is an NCM-CAJ Collective Member, journalist and content writer, with nearly a decade of experience in content development and journalism in three countries. She started her career as a journalist with a leading daily, The Statesman, in India. She has also led content and editorial teams for several web content management firms. Amrita served as a Communications and Content specialist for some non-profit organizations like the American Red Cross after her move to the U.S. Based out of Toronto, she continues to follow her passion by reporting on human rights violations, education, crimes, inequality and community engagement. Amrita holds a Post Graduate Diploma in Print Journalism from Chennai, India.