In 1972, President Idi Amin expelled residents of Indian descent from Uganda. The move's impact was felt throughout the region as Indian-Africans in surrounding countries found they were met with the same hostile environment. Faced with theft, vandalism, and government seizures; a mass exodus ensued that forced hundreds of thousands to leave the only homes they had ever known.
Mansoor Ladha, who was living in Tanzania at the time, remembers the experience vividly. His novel, "Memoirs of a Muhindi: Fleeing East Africa for the West" details the journey he was forced into following exile. New Canadian Media conducted an interview with the author via email:

Q: Your life has encapsulated multiple migrations and at one point you write "Canada will be my final resting place". Can you explain how you came to this conclusion?
A: My book talks about my search for a homeland. I left Tanzania, stayed in Nairobi, Kenya, have been to London England several times and finally landed in Canada which has given me the feeling of being at home.
I had also considered [the] United States where I have family but the violent nature of that society doesn't blend with my nature, philosophy and temperament. Looks like I have finally found my resting place [in] peaceful, tolerant Canada.

Q: Your memoir is also a journey in journalism – across continents, across political philosophies, ethnic and civilizational divides. Do you think Canada could have been more appreciative of your evident talent?
A: There are plenty of examples of mistreatment that I have received in Canada. First as a job seeker and later even as a newspaper publisher. It gives me the impression that Canadians are always fearful of the unknown. This fear is especially applied to people of colour. There used to be a stereotypical belief which cast doubt on all immigrants' ability to do a job. Hence, most employers were then reluctant to hire immigrants. However, once Canadians see your performance and are impressed with it, then that fear is gone, replaced by acceptance and respect. 

Q: Immigrants tend to have more riveting life stories and this is surely true in your case. What's the one message about immigration that you'd like your readers to take away from your book?
A: My message to employers is don't indulge in stereotypical thinking and don't judge immigrants because of their colour. Give them a chance to prove themselves on the job-try them out on probationary period and then make a decision. 
To [my] fellow immigrants. My message is don't be disappointed by failures or hurdles that you encounter during your time of settlement. Keep on trying and you'll finally succeed. 

Q: You have written for mainstream media, owned town newspapers and contributed in many ways to the telling of Canadian stories. How would you describe the state of Canadian journalism today?
A: These are very uncertain times for media in Canada, especially newspapers. In most Canadian cities, newspapers have either folded or are owned by newspaper chains. In many major markets, the chain has also bought their competition, creating a virtual monopoly. With the result: editorial staff has been cut down to a bare minimum, local stories have been replaced by wire stories and the number of pages has also dwindled.
Canada has a lot of excellent journalism schools in every city, churning out J graduates in huge numbers who don't have a job to go to. It's a sad and pathetic time for those planning to enter the profession.
My suggestion to J-graduates is to start knocking on doors of weekly newspapers and forget about working on dailies as an entry point.

Q: Lastly, if the forced emigration from East Africa were to happen today, do you think Canada and the average Canadian would be just as welcoming as in the early 1970's when you arrived?
A: The prevailing mood in Canada today is pro-immigrant, pro-refugee, partly because of Justin Trudeau [and the] Liberals' policy to welcome immigrants and refugees.
Since the 70s, Canadians have learned what immigrants can do and how hardworking they are. Several immigrants have sought civic, provincial and national public office and have done remarkably well in these areas. In business, professions and politics, immigrants have shone brilliantly and the society at large have been appreciative of their contributions. They are now respected by the main stream society.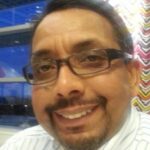 George brings 30 years of writing and newsroom management experience to New Canadian Media. He began his journalism career with The Times of India in Mumbai (formerly Bombay), followed by stints at the Khaleej Times in Dubai and as managing editor of The Peninsula in Qatar. A journalist with high ethical standards, George won the prestigious Nieman scholarship at Harvard University (1994-95), and more recently, pursued a Master's in Journalism at Carleton University (2004).