Gaining overseas work experience while attending university may sound appealing, but some Dalhousie University international students say they're having trouble completing this mandatory part of their school program because they can't find a job here in Canada.
Yuxi Tang is one of them. 
After months of fruitless job hunting, Tang is giving herself a few more weeks to find work. All of her friends have already left for China, but she's still hoping to find a local co-op placement—a compulsory part of her Bachelor degree in commerce. 
"Disappointment is definitely there. But it's also normal that I haven't found anything as there are a lot of us [who haven't found work]," Tang says, in an interview conducted in Chinese. 
Dalhousie is one of the few universities that has mandatory co-op requirements in its commerce program. In order to graduate, students have to complete three work terms, typically in their second and third years. But the language barrier for international students can make finding local work placements difficult. In frustration, some students leave the country or transfer to other schools without compulsory work terms—like Saint Mary's University—to finish their degrees. 
Originally from Shanghai, Tang came to Halifax two years ago to study commerce. The co-op system was actually a valuable factor in how she chose her program. By the time she graduated, Tang thought she'd have three terms of overseas work experience. More importantly, she came here with the expectation that her co-op job would have already been pre-arranged by Dal. 
A degree with three creditable work terms is very uncommon where Tang comes from. Prospective students often rely on secondary sources and special agencies to help them apply to foreign universities and understand how the co-op programs work. Yu Tian, another student in the same commerce program with Tang, says the agency she consulted also told her Dal would help find her an internship. The reality is students are often on their own. 
According to Janet Bryson, spokesperson for Dalhousie, the university's faculty of management offers a career services centre with specific supports for international students—such as targeted workshops and appointments with recruitment specialists. 
The school's career development centre is also available to students looking for jobs. 
"From drop-in peer advising and career counselling to online services and resources, the [career centre] offers many services aimed at helping students develop their skills and identify their ideal job and career paths," writes Bryson in an email. 
But many international students expect more focused help than resume and cover letter writing. 
"I wish that the university could tell us what kind of jobs have lower language requirement or companies that tend to hire international students in general," says Jinze Bi, a third-year finance student at Dal. 
Even if the international student does speak English well enough, it's also tough getting past Canadian competition. Tang says there's no reason for an employer to hire an international student if there's someone local who's just as good. 
"You have to be extremely good and outperform the local student to get a job here." 
The tuition for international students at Dalhousie is around $20,000 a year—roughly double as much as the cost for Canadian students.
---
Lu Xu, who hails from China, is studying journalism at the University of King's College in Halifax. This article was republished under arrangement with the Coast.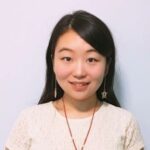 Lu Xu is a Halifax-based journalist and podcaster who hails from Jinan, a small city in China. She has a Master in Data journalism from the University of King's College and has been a freelance writer since 2017. Her work has appeared in multiple publications including The Walrus, The Chronicle Herald, Polestar Student Immigration News, and The Coast. You can listen to her podcast Here From Away at CKDU.ca or find her wandering downtown Halifax in search of the next story that needs to be told.